54+ Five-Star Google Reviews
"Attorney Divelbiss is bright, hard-working, and well-versed in criminal law. His legal writing is superb, and his commitment to his clients is outstanding. He will fight for you and offer you the best defense possible. Additionally, he is a pleasure to work with. I fully endorse this lawyer."

J.S.
54+ Five-Star Google Reviews
"I hired Zachary after I found myself charged with a felony. He put me at ease right away and during the whole process he explained each step to where I understood everything and was always available for any questions I had. "

S.N.
54+ Five-Star Google Reviews
"Attorney Zachary is a brilliant attorney, I highly recommend his company to resolve any legal/criminal matter satisfactorily. He still continue to work on my case to tie some loose ends. He is intelligent , prompt and a problem solver. I thank him a million times to protect my dignity and reputation."

D.G.
54+ Five-Star Google Reviews
"I have had the pleasure of working with Mr. Divelbiss in the past and know him to be a hard working professional. His attention to detail and care for his clients set him apart from the rest!"

Joshua Black, Attorney
54+ Five-Star Google Reviews
"Attorney Divelbiss is a hard worker and will advocate for his clients with an attention to detail that you don't see very often these days."

Brandon White, Attorney
54+ Five-Star Google Reviews
"Attorney Divelbiss is bright, hard-working, and well-versed in criminal law. His legal writing is superb, and his commitment to his clients is outstanding. He will fight for you and offer you the best defense possible. Additionally, he is a pleasure to work with. I fully endorse this lawyer."

Josephine Hallam, Attorney
54+ Five-Star Google Reviews
"Mr. Divelbiss and I worked in the same office, although we were at different law firms. He was eager to learn and developed a reputation for honesty and zealous advocacy."

Kristopher Califano, Attorney

54+ Five-Star Google Reviews
"Mr. Divelbiss is a GREAT attorney, very honest and reliable. He takes his times with every client and answers all questions and concerns. Is been a pleasure working with Mr. Divelbiss and he serves his clients very well!"

Allen Hsu, Attorney
13 Traffic Stop Tips
Download PDF Version
13 Traffic Stop Tips
IF YOU ARE STOPPED BY THE POLICE
1. Remain calm.
2. Be respectful, not confrontational.

3. Stay in the car. Sit patiently, and wait for the officer to approach your vehicle. If it is dark outside, turn on the interior light.
4. Produce your driver's license, registration and proof of insurance when the officer asks you to do so. Don't start rummaging around for these items until the officer asks for them. The officer will be watching you and may wonder whether you are, in fact, searching for weapon. Caution: If you have a gun (or other weapon) in the glove compartment, do not open the glove compartment for any reason, even if you are licensed to carry the weapon. Keep your hands on the steering wheel and tell the officer about the gun. Ask the officer if he would like to retrieve it.
5. Answer "identification" questions. Otherwise, try to say as little as possible. If the officer asks, "Do you know why I stopped you?" A simple "No," is all you need to say.
6. If you are asked to get out the car, do so. Close the door behind you. Keep your hands in plain sight. Once you are outside the vehicle, the officer may pat you down for weapons if the officer has a reasonable suspicion that you might be armed or pose a danger to him.
7. Do not consent to a search. If you are asked to consent to a search – of your purse/backpack, your pockets, the interior of the car, the trunk – say NO. If the officer is asking for permission to search, that means he has no other legal justification to search you. You have a 4th Amendment right to refuse his request. Exercise that right. Say, "No. I do not consent to a search." Any passengers in the car should do the same.
8. If the officer writes you a ticket (a traffic citation), sign it. Don't fight the ticket there on the street.
13 Traffic Stop Tips continued below.
IF THE TRAFFIC STOP LEADS TO AN ARREST
1. Know your rights. When you are taken into custody, you have certain constitutional rights: the right to remain silent; the right to consult with a lawyer; and the right to have a lawyer present during questioning by the police.
2. Immediately assert your rights. You can lose these rights if you don't speak up and assert them. Say, for example:
• "I respectfully refuse to answer based on my Fifth Amendment privilege. Please direct any further questions to my lawyer." or
• "I do not want to talk or answer questions. I want a lawyer." or
• "I wish to remain silent. I will not talk or answer questions until I have consulted with a lawyer."
3. Remain silent. Once you have asserted your rights, be quiet. Do not say anything else until you have consulted with a lawyer. If you cannot afford a lawyer, the court will appoint a lawyer to represent you, at no cost to you.
4. Do not consent to a search. The officer will search you "incident to the arrest." Your car may be searched if the officer reasonably believes that evidence of the crime for which you are being arrested might be found in the car. The officer does not need your permission to conduct these searches. If, however, the officer asks for permission to conduct any other type of search, this means he has no other grounds to justify the search. Say, "No."
5. Call your lawyer. At your first opportunity, call an experienced criminal defense lawyer. Your lawyer can work to get you released on bail; counsel you if the prosecutor offers a plea; and take steps to ensure that your rights are respected from the outset of your case.
KNOWLEDGEABLE PHOENIX DUI LAWYERS
We help keep GOOD people out of jail — Future First Criminal Law is your top choice for competitive criminal defense and DUI law firms. Our practice is limited to a small number of criminal defense clients to best devote all of our time and attention to EVERY client's needs. We understand that your future is at risk and our team will work diligently to develop an unwavering defense in court.
Clients Are Our #1 Focus
We only serve the "Phoenix Area" because we do not go outside of Maricopa County
Dedicated To Criminal Defense
We Educate & Advocate
Request A FREE Consultation
Payment Plans Available
Have you been involved in DUI? Contact a lawyer today to protect your rights and freedoms. They can help you gain an understanding of the criminal defense legal process and learn about the options available to you. Create a thorough defense strategy to give you your best chances — Schedule a free consultation.
Find The Right Phoenix DUI Lawyer For Your Case
If you need a DUI Lawyer in Arizona, Look for an experienced criminal defense law firm that can dedicate all of their time and resources to helping clients with criminal charges. Find a knowledgeable DUI Lawyer who is willing to educate and advocate through every step of the legal process. Future First Criminal Law will get to know your case and develop a strategy that will work best for you. Request a free consultation today.
| | |
| --- | --- |
| | 54+ Five-Star Google Reviews |
Allen Hsu, Attorney
"Mr. Divelbiss is a GREAT attorney, very honest and reliable. He takes his times with every client and answers all questions and concerns. It has been a pleasure working with Mr. Divelbiss and he serves his clients very well!"

| | |
| --- | --- |
| | 2999 N. 44th St. Suite 307, Phoenix, AZ 85018 |
| | |
| --- | --- |
| | 8650 N. 35th Ave. Suite 110, Phoenix, AZ 85018 |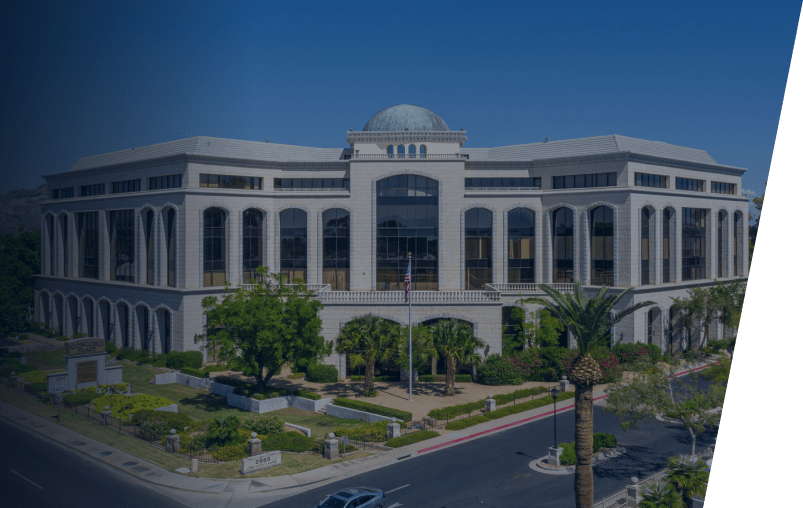 | | |
| --- | --- |
| | 2999 N. 44th St. Suite 307, Phoenix, AZ 85018 |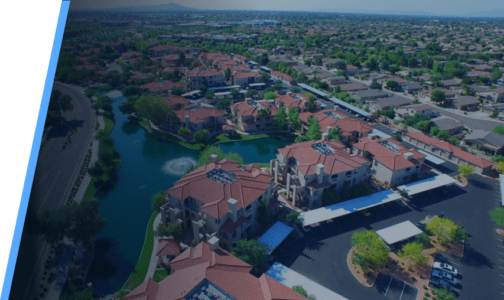 | | |
| --- | --- |
| | 8650 N. 35th Ave. Suite 110, Phoenix, AZ 85018 |
Serving the Greater Phoenix Area
Maricopa County
Avondale, Buckeye, Chandler, Gilbert, Glendale, Goodyear, Mesa, Phoenix, Scottsdale, Surprise, Tempe