145+ Five-Star Google Reviews
"Been working with Future First Criminal Legal Team since 2020. They helped provide legal experience for an unjustified case I was not taking the plea. Fast forward to 2023, case was pulled to Superior Court and dismissed the day before the actual court date. Big thanks to the whole FFC Legal Team truly helped provide the outcome wanted."

Jay E. 2023
145+ Five-Star Google Reviews
"Future First Criminal Law is a great firm. Very professional and reactive. Ed was great and got me the best option that wasn't originally even an option. They were recommended to me and come highly recommended from me. Thanks Future First team!"

Kaycie L. 2023
100+ Five-Star Google Reviews
"I have had the pleasure of working with Mr. Divelbiss in the past and know him to be a hard working professional. His attention to detail and care for his clients set him apart from the rest!"

Joshua Black, Attorney
100+ Five-Star Google Reviews
"Future first is 100% worth the cost. Honesty up front and through the end. The videos they make answered almost all my questions and I never had to go to their office. The group txt they have answered the rest and made it really easy to send documents via picture. They got me a better deal than I thought possible. Would highly recommend."

Charlie B. 2022
100+ Five-Star Google Reviews
"I am a commercial truck driver that was excused of a serious traffic violation during an accident. Future first took the reigns and guided me through start to finish. They not only got my charges dismissed saved my job and my commercial drivers license."

J.M. 2021
100+ Five-Star Google Reviews
"Attorney Divelbiss is a hard worker and will advocate for his clients with an attention to detail that you don't see very often these days."

Brandon White, Attorney
100+ Five-Star Google Reviews
"The team is wonderful I would recommend these guys a million times to anyone who needs them. They are professional and they keep you updated every step of the way. Thank you guys soooo much. Ed you the best you have a wonderful team. I literally thought my life was over but trust these guys delivered."

Kay L. - June 2023
100+ Five-Star Google Reviews
"Mr. Divelbiss is a GREAT attorney, very honest and reliable. He takes his times with every client and answers all questions and concerns. Is been a pleasure working with Mr. Divelbiss and he serves his clients very well!"

Allen Hsu, Attorney
100+ Five-Star Google Reviews
"The entire law firm was extremely helpful and made my life as easy as possible. Would not have gotten the results I did without them. Definitely recommend."

Aaron K. - June 2023
100+ Five-Star Google Reviews
"Mr. Divelbiss and I worked in the same office, although we were at different law firms. He was eager to learn and developed a reputation for honesty and zealous advocacy."

Kristopher Califano, Attorney

100+ Five-Star Google Reviews
"If I could rate Future First Crimal Law higher I would. After making the dumb mistake of getting a DUI they have been there for me every step of the way. There is nothing worse than going at this alone. You want someone in your corner during this stressful time and no one is better than Zach and his team there. Without them the consequences would've been much worse so very thankful to the team."

Adam - July 2023
100+ Five-Star Google Reviews
"Attorney Divelbiss is bright, hard-working, and well-versed in criminal law. His legal writing is superb, and his commitment to his clients is outstanding. He will fight for you and offer you the best defense possible. Additionally, he is a pleasure to work with. I fully endorse this lawyer."

Josephine Hallam, Attorney
Your DUI Lawyers in
Scottsdale, Arizona
If you are facing DUI charges in Scottsdale, it can be instrumental to work with an experienced Scottsdale DUI lawyer. Experienced DUI lawyers will provide a strategic and effective criminal defense that may help your odds of getting a good outcome.
A DUI conviction is serious. It can result in thousands of dollars in fines, jail time, probation, suspension of a driver's license, community service, or counseling sessions.
To learn more, contact a Scottsdale DUI lawyer about your case. Future First Criminal Law may be able to help you avoid DUI charges.
Driving Under the Influence
DUI is the acronym that most states use for "Driving Under the Influence." But what is a DUI in Arizona?
A DUI refers to traffic violations that involve driving or operating a vehicle while affected by drugs or alcohol. DUI charges are imposed if someone is found operating a vehicle with a blood alcohol content (BAC) over 0.08% — which is the legal limit in Arizona.
Role of DUI Defense Lawyer
A DUI lawyer is an attorney who devotes all or most of their practice to drunk driving, drugged driving, and intoxicated driving-related cases. DUI is a subset of criminal defense, so any qualified defense lawyer could be used. However, a dedicated DUI defense lawyer will know the ins and outs of intoxicated driving cases and have specific experience that may help you.
An experienced Scottsdale DUI Lawyer can:
Investigate the charges against you
Scrutinize the officers' conduct
Examine the circumstances of the field sobriety test and breathalyzer test
Develop a solid defense strategy
Represent you in court
At Future First Criminal Law, our experienced Scottsdale DUI Lawyer has a proven track record in criminal law and DUI defense strategies. Reach out today to learn how a Scottsdale DUI Lawyer can help You.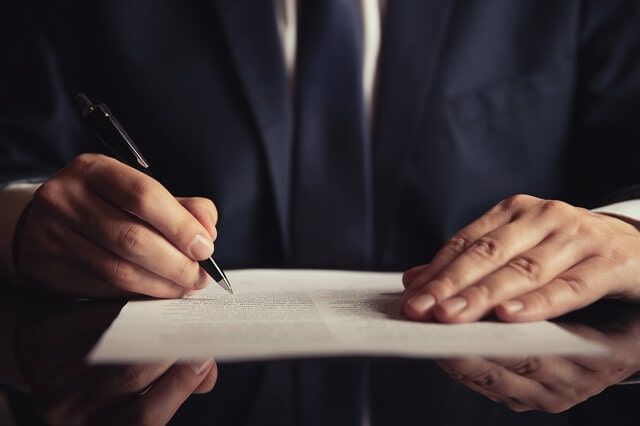 Frequently Asked Questions about a Scottsdale DUI
When Does a DUI Become a Felony in Scottsdale?
Even though most DUIs in Scottsdale are classified as misdemeanors, it is possible to be charged with felony DUI.
All DUIs will involve impairment by drugs or alcohol, but it becomes a felony when additional factors are present.
A DUI becomes a felony if:
You have a suspended license
You already have 2 prior DUIs in past seven years
You have been found driving on the wrong side of the road
You are required to have an ignition interlock device on the car but lack one
You are driving with a minor under the age of 15
Contact Future First Criminal Law today for a free consultation with an experienced criminal defense lawyer. We are ready to provide the legal advice, representation, and other DUI defense services you may need.
What Is the Cost of Scottsdale DUI Lawyer?
The total cost you can expect to be charged will usually depend on the DUI defense lawyer's experience, how much time the case requires, the size and location of the DUI law firm, the complexity of the case, and the court you have been charged in.
As such, it is hard to quote a dollar amount that a Scottsdale DUI Lawyer may cost. However, it is an important factor to consider as you are speaking with potential lawyers for your case.
How Long Does a DUI Stay On Your Record in Scottsdale?
Under Arizona criminal law, DUI convictions typically remain on your criminal record for life. Even though you can complete your prison sentence and pay fines, you may have to deal with a permanent criminal record.
This is just one more reason that it is important to avoid driving under the influence – and to hire an experienced DUI defense lawyer if you are caught doing so.
Working with Scottsdale DUI Lawyers
Given the severe penalties at stake, you may want to retain an experienced criminal defense lawyers who can provide aggressive criminal defense in your DUI cases.
The Future First Criminal Law team has exceptional DUI and criminal defense lawyers that have been working on this type of case for years. Whether you are facing aggravated DUI, misdemeanor DUI, or other circumstances, we are ready to fight for you.
Contact us today for a free consultation to discuss your DUI case.
| | |
| --- | --- |
| |  100+ Five-Star Google Reviews |
Allen Hsu, Attorney
"Mr. Divelbiss is a GREAT attorney, very honest and reliable. He takes his times with every client and answers all questions and concerns. It has been a pleasure working with Mr. Divelbiss and he serves his clients very well!"

| | |
| --- | --- |
| | 2999 N. 44th St. Suite 307, Phoenix, AZ 85018 |
| | |
| --- | --- |
| | 8650 N. 35th Ave. Suite 110, Phoenix, AZ 85018 |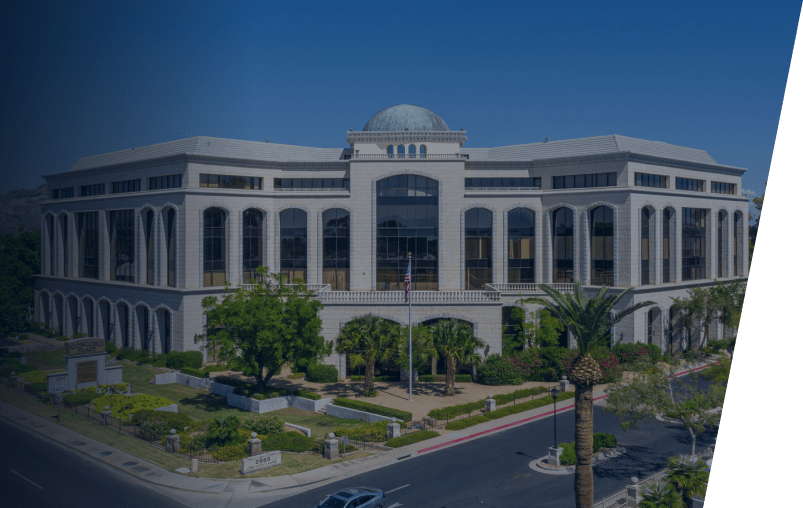 | | |
| --- | --- |
| | 2999 N. 44th St. Suite 307, Phoenix, AZ 85018 |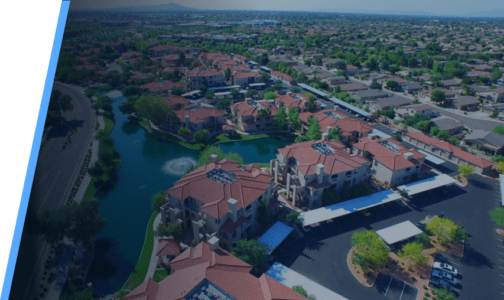 | | |
| --- | --- |
| | 8650 N. 35th Ave. Suite 110, Phoenix, AZ 85018 |
Serving the Greater Phoenix Area
Maricopa County
Avondale, Buckeye, Chandler, Gilbert, Glendale, Goodyear, Mesa, Phoenix, Scottsdale, Surprise, Tempe
Frequently Asked Questions
I'M INNOCENT! CAN YOU GET MY CASE DISMISSED?
Your content goes here. Edit or remove this text inline or in the module Content settings. You can also style every aspect of this content in the module Design settings and even apply custom CSS to this text in the module Advanced settings.
IF THE ALLEGED VICTIM DOES NOT WANT TO PRESS CHARGES, WILL THE CHARGES BE DROPPED?
Depending on the nature of the crime, even though a victim may withdraw from pressing charges, law enforcement (police and prosecutors) can still proceed with the charges if they choose to do so. This is very common in DUI situations and shoplifting but can happen with any crime.
WILL I HAVE TO GO TO TRIAL?
Ideally no, but it's not always avoidable. Once your case goes to trial, your verdict will be determined; by the jury. A criminal defense attorney's #1 goal is to resolve your case before it ever goes to trial to have the best chances of a favorable outcome. If your case does go to trial, we'll be there to defend you.
IF I AM OFFERED A PLEA DEAL, SHOULD I TAKE IT?
Accepting a plea deal can help get a reduced charge, like having a felony reduced to a misdemeanor. That can have a massive impact on an individual trying to retain their professional license or protect their career prospects. But taking the plea deal isn't always in your best interests — It's the same as admitting guilt to a crime. This limits your lawyers' ability to enforce your civil rights and get you the MOST favorable outcome possible (which could be getting your charges dropped).
DO I REALLY NEED A LAWYER IF I INTEND TO PLEAD GUILTY?
Although a lawyer can't control whether you plead guilty or not guilty, they can provide you with the legal knowledge you need to make an informed decision. A lawyer will ensure your rights are protected, work with the courts to get you a reduced charge, a make sure you understand the process and the future implications of a guilty plea.
WHAT DOES GUILTY "BEYOND A REASONABLE DOUBT" MEAN?
During a trial, the prosecutor will present evidence to the court aimed to prove the defendants' guilt. Upon assessing the evidence, if the jurors and judge are only able to draw one reasonable conclusion –that you were guilty– It is referred to as guilty beyond a reasonable doubt. There is simply no doubt of the defendants' guilt and no other reasonable explanations based on the evidence shown.
WHAT IS THE JURY'S ROLE IN A CRIMINAL TRIAL?
The primary role of a jury is to determine innocence or guilt. They assess all evidence presented in a case, review facts, ask questions, and discuss amongst themselves until they conclude. The jurors must all come to the same conclusion; otherwise, it results in a "hung jury" and can lead to a mistrial.