41 FREQUENTLY ASKED QUESTIONS DEALING WITH THE CRIMINAL JUSTICE SYSTEM
Any encounter with the criminal justice system – even a stop for a minor traffic violation – makes most people anxious. If the encounter results in your arrest, the situation quickly becomes more than a little unnerving. Here, to help you assess and begin to deal with your situation, we answer some of the questions we are often asked by our clients who find themselves, or a loved one, swept up in the criminal justice system. The questions cover the following broad topics:
I. Encounters with Law Enforcement [Questions 1-7]
II. If You Are Arrested [Questions 8-16]
III. Challenges to the Evidence Against You [Questions 17-22]
IV. Plea Bargaining [Questions 23-29]
V. Trial [Questions 30-37]
VI. You and Your Defense Lawyer [Questions 38-41]
I. ENCOUNTERS WITH LAW ENFORCEMENT
1. CAN THE POLICE STOP AND DETAIN ME FOR NO REASON AT ALL?
No. Officers can stop you only if they have a reasonable suspicion (that is, something more than a "mere hunch") to believe that a crime may have occurred or is about to occur, and that you may be the perpetrator. They can only detain you briefly, in order to investigate, and must let you go if they are unable to develop full-blown "probable cause" to arrest you.
2. WHAT SHOULD I DO IF I'M PULLED OVER BY THE POLICE?
If you are pulled over by the police, remain calm. Sit still and wait for the officer to approach your vehicle. Then:
• When you are asked to do so, produce your driver's license, registration and proof of insurance. Do not fumble around for these items before the officer approaches and asks for them. If you do, the officer might think you are trying to hide something or, worse, looking for a weapon.
• Answer any "identification" questions. Otherwise, remain silent. Don't try to make small talk or engage the officer.
• Get out of the car only if the officer tells you to do so. If you are asked to exit the vehicle, the officer may pat you down for weapons.
• The officer may ask for your permission to search. If you are asked to consent to a search – of your purse/ backpack, the interior of the car, the trunk – say no.
• If the officer writes you a ticket (a traffic citation), sign it. Don't try to fight the ticket there on the street.
3. DON'T THE POLICE NEED A WARRANT TO SEARCH?
In general, yes; the police need a warrant to conduct a search. This general rule is established by the Fourth Amendment to the Constitution, which prohibits unreasonable searches and seizures. As a practical matter, though, there are many exceptions to this general rule. For example, the police do not need a warrant to conduct a search when:
• They see contraband or evidence of criminal activity in plain view.
• They make an arrest; this type of search is called a search "incident to arrest."
• Emergency (or "exigent") circumstances exist (e.g., An officer may enter your home to conduct a search if he is in hot pursuit of a suspect, or to protect the safety of someone inside the home if the officer reasonably believes that person to be in danger).
• You consent to the search. If the police ask you for permission to search, this means they have no warrant and likely have no other grounds to justify the search. You should refuse all requests for permission to search.
4. HOW FAR CAN THE POLICE GO WHEN CONDUCTING A "SEARCH INCIDENT TO ARREST"?
In conjunction with a lawful arrest, regardless of where the arrest takes place, the police may search you and recover whatever is in your possession. If you are arrested in your home, the police may conduct a brief search of your immediate area of control, to ensure there are no weapons within your reach. They cannot search your entire home without a warrant. If you are arrested in your car, the police generally may search areas where they have a reasonable belief that contraband (illegal items or evidence) related to the crime may be found. The police may also search those immediate areas where you may have hidden a weapon at the time of your arrest. You have a lesser expectation of privacy in your car than you do in your home, which means it is easier for law enforcement to search and recover items from a car than a home.
5. HOW DOES THE "PLAIN VIEW" EXCEPTION TO THE WARRANT RULE WORK?
Anything in "plain view" may be seized by police without a warrant, so long as the police are "lawfully present" at the location from which they see the object(s). Also, it must be "immediately apparent" that the object is unlawful or of some incriminating value. For example, if your car is parked on a public street and the police peek through the window and see drugs on the passenger seat, the officers may recover the drugs, as they were lawfully present when they observed your car on the street. However, if the drugs are concealed in a brown paper bag and/or your car is parked inside your closed garage, then the drugs are not in "plain view" and may not be seized without a warrant or your voluntary consent.
6. ARE POLICE ALLOWED ONTO MY PROPERTY WITHOUT MY PERMISSION?
Generally, police are not allowed onto your property without a warrant or your consent, unless there are "exigent" circumstances. An example of an exigent circumstance is when police are in hot pursuit of a suspect. If that person flees onto your property in order to avoid arrest, the police may follow him onto the property in order to effectuate the arrest.
7. IT'S HARD TO SAY "NO" TO POLICE OFFICERS. WHAT HAPPENS IF I REFUSE TO CONSENT TO A SEARCH?
You never have to consent to a police search of your property. As hard as it may be to say "no" to the police, consenting to a search will not help you. It is better to say "no" and insist that the officers obtain a warrant. In fact, it may very well be that they lack the probable cause necessary to obtain a search warrant (which is why the officers asked for your consent in the first place). Say "no" and call a criminal defense lawyer.
II. IF YOU ARE ARRESTED
8. WHAT SHOULD I DO IF I AM ARRESTED?
At the time of your arrest, you may feel helpless and utterly without control over the situation. You can regain some control and help yourself in the long run by immediately asserting your constitutional rights to be silent and to speak with an lawyer.
The Fifth Amendment to the U.S. Constitution protects your right to remain silent (that is, your right not to incriminate yourself). The Sixth Amendment guarantees your right to an lawyer.
Silence – even prolonged silence – is not enough to invoke your right to remain silent. You must speak up and unambiguously announce that (a) you are not going to speak to the officers, and (b) you want a lawyer. Say, for example:
• I wish to remain silent.
• I will not answer any questions.
• I want to speak to a lawyer.
Once you have invoked your rights, stop talking. Your choice to remain silent cannot be used against you at trial, but any statements you make can be. Even "self-serving" statements almost always will hurt you at trial. Seemingly innocent information volunteered to police is often used a defendant at trial.
9. MY LOVED ONE HAS BEEN ARRESTED. WHAT SHOULD I DO?
When your loved one calls to tell you he has been arrested, following these guidelines can make a big difference in the ultimate resolution of the case:
• Remain calm.
• Resist the urge to demand a detailed explanation of what happened. Now is not the time to scold or cast blame. It is very likely that the call is being recorded. These recordings are easily obtained and transcribed by the prosecutor with a simple subpoena, and are often used at trial against defendants.
• Determine, as specifically as possible, where your loved one is being held – which jail or stationhouse.
• Caution your loved one not to talk to anyone about the specifics of the case.
• Determine if bail has been set and, if so, when and where it can be paid.
• Contact a criminal defense lawyer immediately and arrange for the lawyer to meet with your loved one.
10. WHAT HAPPENS AFTER AN ARREST?
When you are placed under arrest, you will be transported to the police station and "booked." Booking is the process of identifying you and recording your arrest. You will be photographed and fingerprinted, and an officer will ask you a series of questions, including questions about where you live, where you work, and your immigration status.
If you are arrested for a minor offense, the arresting officer may have discretion to set a minimal bail and release you from the stationhouse. In almost all cases, however, after booking, you will be taken to court for an initial appearance before a judge or other judicial officer (with, perhaps, a stop along the way for you to be interviewed by a bail agency). At this initial court appearance, the judge will review the charges to determine whether there is probable cause to hold you. At this time, you are entitled to:
• Notice and an explanation of the charges against you.
• A copy of the charges.
• Notice of your legal rights, especially your right to remain silent and your right to counsel.
• Representation by a lawyer or the appointment of a lawyer.
• A bail determination.
• Setting of a preliminary hearing date.
At the conclusion of this hearing, you may be released on bail or detained to await further proceedings. At your next court appearance (your "preliminary hearing" or "arraignment"), you will be formally charged and enter a plea of "guilty" or "not guilty." Following your arraignment, your case will proceed to trial, unless the matter is resolved before the trial by means of a plea bargain.
11. WHAT IS BAIL?
"Bail" is the legal term for the conditions upon which a defendant is released from custody. The conditions of your release may include the posting of collateral (money or property); the promise to obey court-ordered restrictions on your liberty; and the promise to return to court to answer for the charges. Depending on your circumstances, different types of bail might be available to you:
• An unsecured bond – With this type of bail, you are released on your own recognizance (ROR) or on a bond that requires no cash deposit and no collateral other than your signature.
• A cash bond — With a cash bond, the court requires the deposit of cash (either the full amount or a percentage) as collateral to secure your release.
• A surety bond requires the signature of a third party; the court also may require the third party to post collateral to secure your release.
• A real property bond – Your home, or the home of a family member or friend, may be put up as collateral for your release. This can be an attractive (but potentially risky) option. It allows you and your family to keep your cash for living expenses and legal fees; it also makes a strong argument in favor of your release because if you fail to appear for trial you – or your family member or friend – will lose your home. This gives you a powerful incentive to return to court.
12. HOW IS BAIL DETERMINED?
Your bail will be set at hearing, at or immediately after your initial appearance before a judge. Your lawyer present facts in your favor, including, as appropriate, your employment history and status; your personal situation; your family's need for your income and health benefits; and your ties to the community. In all likelihood, you will not testify.
The judge may deny bail and order "preventive pretrial detention," if the charges against you are serious and detention is the only reasonable way to ensure the safety of the community or a particular person. Alternatively, the judge may effectively deny bail by setting bail at an amount that is beyond your means. Either way, you will be returned to jail to await trial.
If you are released on bail, you may be released on conditions. These conditions might include:
• Travel restrictions.
• A curfew.
• A prohibition against the use of drugs and/or alcohol, along with monitoring or testing.
• Consent to warrantless, random searches of your person and home.
• Psychiatric evaluation.
• A prohibition against contacting witnesses or the victim.
• Electronic monitoring (e.g., if you are under house arrest or a travel restriction).
13. WHAT HAPPENS IF I CAN'T MAKE BAIL?
If you are unable to make bail you will remain in custody until your trial. However, bail cannot be excessive and cannot be used as a form of punishment. Accordingly, if you are unable to post bail, your lawyer may be able to file a motion to reduce bail. In addition to having the bail amount reduced, your lawyer may also request that you be confined to your home on an electronic monitoring ankle bracelet, or that the court impose some other form of less intrusive house arrest, pending trial.
14. HOW DO THE POLICE AND PROSECUTORS WORK TOGETHER ON A CRIMINAL CASE?
Police and prosecutors work as a team on a criminal case. Police investigate the case, and prosecutors try the case. This means that the police gather all the evidence necessary to charge a person with a crime, and make the arrests. It is then the prosecutor's job to present the evidence to the jury at trial. Often, the officers' testimony is a key part of that evidence.
15. HOW DOES A PROSECUTOR DECIDE WHETHER TO FILE CHARGES?
Prosecutors have great discretion, and many factors are considered when deciding whether to file formal charges. Some of the factors include, but are not limited to, the following:
• The severity of the crime allegedly committed;
• The crime's effect on any victims and whether restorative steps can be taken without formal charges (e.g., restitution);
• Whether victims/witnesses are cooperative and wish to proceed;
• Whether witnesses have credibility issues;
• Whether there is sufficient probable cause and the likelihood of obtaining a conviction;
• The alleged perpetrator's previous contacts with the system or lack thereof; whether he poses a safety threat to society or otherwise needs to be incapacitated;
• The costs associated with pursuing charges and the personnel burdens at the prosecutor's office.
16. WHAT IF THE ALLEGED VICTIM IN MY CASE DOES NOT WANT TO PRESS CHARGES? DOES THAT MEAN THE CHARGES WILL BE DROPPED?
Not necessarily. The prosecutor is the person who decides whether to move forward with the charges, not the victim or the witnesses. Even if the alleged victim does not want to press charges, the prosecutor may choose to move forward with the case anyway if she can prove her case without the victim's testimony. The prosecutor may take into consideration the wishes of victims and/or witnesses, but ultimately the decision belongs to the prosecutor, as the representative of "the people."
III. CHALLENGES TO THE EVIDENCE AGAINST YOU
17. CAN YOU GET THE EVIDENCE AGAINST ME THROWN OUT?
Maybe. One of the strongest tools available to a criminal defense lawyer is a "motion to suppress" evidence. A motion to suppress is a formal request to the judge to prohibit the prosecution from introducing certain evidence at trial, on the grounds that it was illegally obtained by the police, in violation of your constitutional rights.
18. WHAT ARE THE POSSIBLE GROUNDS FOR A "MOTION TO SUPPRESS"?
The Fourth Amendment to the U.S. Constitution prohibits the government (usually the police) from conducting unreasonable searches and seizures. This means that neither you nor your property can be searched, and no evidence may be seized unless the officers have probable cause to believe that criminal activity is afoot. This also means you cannot be placed under arrest (seized) without probable cause. Any evidence obtained pursuant to an unlawful search, seizure or arrest may be "suppressed." Likewise, if officers trampled or ignored your Fifth Amendment right to remain silent and to have any lawyer present during questioning, then any statements you made may be subject to suppression.
In almost every criminal case, there is some piece of evidence that may be subject to suppression. In a drug case, for example, the drugs may have been uncovered during an illegal search. If you made statements to the police while you were in custody, but you were never advised of your right to remain silent, your statements may be tossed out. If the police ignored your request for a lawyer, any statements you made in response to police questioning may be subject to suppression.
19. HOW WILL MY CRIMINAL DEFENSE LAWYER DETERMINE WHETHER A POLICE SEARCH OR SEIZURE OF EVIDENCE VIOLATED MY RIGHTS?
To determine whether the officers' actions were unreasonable, in violation of your constitutional rights, your criminal defense lawyer will ask you about the circumstances under which the officers obtained the evidence. For example:
• How did you come into contact with the police? Were you pulled over? Did the police come to your home or business?
• Were you placed under arrest? If so, were you handcuffed? Were you placed in a squad car?
• Did you say anything to the officers before your arrest? Did you say anything after you were placed under arrest?
• Where did the search take place – your car, your home or the surrounding area, your business, a public parking lot?
• Did the officers have a warrant? Did you read it?
• Did the officers ask for permission to search? What words did they use?
• Did you consent to a search? What words did you use? Did someone else consent?
• What was the nature and extent of the search? Were you frisked? Did they search the interior of the car? Did they search every room in the house? Did they open any boxes, bags, or other "containers," e.g., a purse, backpack, or luggage?
• What items, if any, were seized? For example, did the police take your briefcase, your safe, or your computer?
• Did the officers use any type of technology to enhance their ability to observe your actions or to gain access to any area where you had a reasonable expectation of privacy?
20. HOW DOES THE JUDGE DECIDE WHETHER TO ALLOW OR SUPPRESS THE EVIDENCE?
The court will hold a hearing to rule on the motion to suppress. If the court agrees that the evidence was illegally obtained, then the judge will grant the motion and suppress the evidence; depending on the nature of the evidence, this may result in the dismissal of all of the charges against you. Even if the judge denies the motion to suppress, however, the hearing can yield tremendous benefits because it gives your criminal defense lawyer the opportunity to cross- examine the prosecution's witnesses, including police officers. Cross-examination may reveal unknown facts or result in unexpected admissions by the witnesses. It also ties the witnesses to a particular version of the facts.
21. WHAT HAPPENS IF THE MOTION IS GRANTED?
If the judge agrees that the evidence was obtained unlawfully, the judge will grant the motion and order that the evidence be "suppressed." This means the evidence cannot be used at trial by the prosecution. If the evidence is critical to your case, this may result in the dismissal of all charges.
22. WHAT HAPPENS AT A SUPPRESSION HEARING?
At a hearing on a motion to suppress, your defense lawyer will concisely state the legal and factual grounds for the suppression of evidence and what evidence in particular should be suppressed. The police will usually testify, and the prosecution will elicit testimony showing what the police did and why they did it. Your defense lawyer then will have an opportunity to question (cross-examine) the police, to show that the officer's behavior was unreasonable under the Constitution. You (the defendant) may be called to testify as well, but this is rarely done. More likely than not, you will exercise your right to remain silent, rather than expose yourself to cross-examination by the prosecutor. Both sides may introduce exhibits (e.g., photos) into evidence. At the conclusion of all the evidence, the lawyers will make final arguments to the judge, and the judge then will make a decision on the record.
IV. PLEA BARGAINING
WHAT IS A PLEA AGREEMENT?
A plea agreement is a deal negotiated between the prosecutor and the defendant. The agreement usually will consist of the prosecutor offering to recommend a lighter sentence or to drop more serious charges, in exchange for the defendant agreeing to plead guilty (or no contest) and forego a trial. A judge must approve the agreement.
IF I AM OFFERED A PLEA BARGAIN, SHOULD I TAKE IT?
It depends. Pleading guilty is the equivalent of a criminal conviction, which can have severe, life-altering consequences. While you should always confer with an experienced criminal defense lawyer, the final decision on whether to accept or reject a plea offer belongs to you – not your lawyer or your family or friends. Here are some of the factors you should consider, in consultation with your lawyer, in making your decision:
• The charges against you.
The evidence against you. What will the witnesses say? Can any of the evidence be suppressed?
The sentence you face if you are convicted. What is the total sentence, on all charges, to which you are exposed? If any charges will be dropped or if any charge calls for a "mandatory minimum" sentence, will the prosecutor agree not to seek the "mandatory" sentence?
Whether you are eligible for a program where your criminal record can be "expunged" (wiped clean, resulting in no conviction). Examples of these programs include programs for first-time offenders, where charges do not result in a conviction; and programs where you enter "probation without verdict," which means that after your successfully complete a period of probation, the charges are dismissed.
Your personal circumstances, including, for example: Do you have a criminal record? Do you have a family to support? Do you want to keep the matter private and avoid a public trial?
Your willingness to take risks. Juries are unpredictable. Are you willing to let a group of strangers decide your fate? How likely is the judge to approve the deal and follow any sentencing recommendations?
Potential collateral consequences of a guilty plea. In the eyes of the law, pleading guilty amounts to a conviction, and you will be subject to all the collateral consequences that accompany a criminal conviction, including, possibly: immigration-related consequences; employment-related consequences; loss of professional licenses; loss of voting privileges; loss of driving privileges; loss of the right to possess firearms; and registration as a sex offender.
WHAT RIGHTS DO I GIVE UP IF I AGREE TO A PLEA BARGAIN?
The Constitution guarantees criminal defendants certain rights. When you agree to a plea bargain, you agree to give up or "waive" these rights:
The right to a public trial, by a jury. If you are charged with a crime that carries a penalty of more than 6 months' imprisonment (i.e., a felony or a Class A misdemeanor), you have a Sixth Amendment right to a public trial, by a jury of your peers. When you agree to a plea bargain, in private negotiations with the prosecutor, you waive these rights.
The right to remain silent. When you are taken into custody, you have the right to remain silent in the face of police questioning. That right extends to a criminal trial, as well. Plea bargaining, however, is a communicative process; the prosecutor is not going to bargain with a defendant who refuses to talk.
The right to confront witnesses. The Sixth Amendment's "confrontation clause" protects your right to confront and challenge the witnesses against you, by cross-examining them under oath, in court. You give up this right when you agree to a plea bargain.
The right to defend yourself at trial. When you agree to a plea bargain, you waive your right to defend yourself against the charges and subpoena witnesses to testify in your favor.
CAN I CHANGE MY MIND?
You may be able to change your mind, but you must act quickly, and you face an uphill battle in getting the judge to agree.
Prior to sentencing: You may petition the judge to allow you to withdraw your guilty plea up until the day of sentencing. Typically, a defendant must assert that he is factually innocent to persuade the judge to allow the plea to be withdrawn and set the matter for trial.
After sentencing: You may file a written motion asking the judge to allow you to withdraw your plea. If the motion is denied, then you have a limited time to file a formal appeal. Your appeal may be based on any grounds you believe have merit, e.g., actual innocence; ineffective assistance of counsel; fraud; etc. Generally speaking, it may be easier to withdraw your plea prior to sentencing, but in both instances, it will be a challenge to persuade the judge.
THE DEAL OFFERED BY THE PROSECUTOR INCLUDES A TERM OF PROBATION. HOW DOES PROBATION WORK?
Probation is a sentence that is served outside of prison and for a specified period, with certain court-imposed conditions on the person sentenced to probation (the probationer). It is an alternative to a jail sentence. If you comply with the terms of your probation, then you are allowed to remain out of jail; when you complete all the terms of your probation, then your sentence is concluded, and you are released from the criminal justice system.
WHAT ARE SOME EXAMPLES OF COMMON TERMS OR CONDITIONS OF PROBATION?
Some examples of common terms and conditions of probation are:
• Check in with a probation officer as instructed;
• Abstain from using illegal or non-prescribed drugs, and do not abuse prescribed drugs;
• Abstain from alcohol;
• Attend and complete drug and/or alcohol rehabilitation;
• Submit to random or scheduled drug screens;
• Submit to random searches
• Stay employed or seek employment;
• Obtain a G.E.D.;
• Stay away from the victim(s);
• Complete community service;
• Pay mandatory court costs and fines;
• Pay restitution.
• Abide by the law (no new violations of the law allowed for the duration of the probation period)
This is not an exhaustive list; other terms or conditions may apply, depending on the facts of your case and your personal circumstances.
WHAT HAPPENS IF I VIOLATE MY PROBATION?
If you violate the terms of your probation, you may be placed in custody by your probation officer, which is also referred to as having a "detainer" lodged on you. You will then have a hearing before the judge who sentenced you previously. The judge may rule that you are in violation, "revoke" your probation and then sentence you to incarceration or a new period of probation. When your probation is revoked, a judge may sentence you to serve the remainder of the maximum sentence allowed by law for the charge(s) for which you were initially placed on probation. This is different (and potentially more severe) than having your "parole" revoked, where you would only be sentenced to the remainder ("back time") of your remaining jail sentence, but no more than that. In other words, violating probation can have heavy consequences.
V. TRIAL
AREN'T I GUARANTEED A TRIAL BY JURY?
Not always. You have a right to a jury trial when you are charged with a crime for which you could be sentenced to more than six months of incarceration if convicted. This right is guaranteed by the Sixth Amendment.
WHAT IS THE SPEEDY TRIAL RULE?
You have a right to trial without undue delay caused by the prosecution. The right to a speedy trial is rooted in the 6th Amendment of the U.S. Constitution. The prosecution has the burden of diligently bringing a defendant to trial. The general rule is that you must be brought to trial within one year from the date you are charged with a crime, but this may vary among jurisdictions. If the prosecution fails to bring someone to trial within the time mandated by law, then defense counsel may file a motion (a formal written request to the court), asking that the charges be dismissed. If a judge finds that the prosecution has caused unreasonable delay, the case may be dismissed "with prejudice," meaning the prosecution is forever barred from charging you with the same exact crime.
In deciding whether to dismiss the charges, the judge will look at factors such as the overall length of the prosecutorial delay and the resulting prejudice (harm) to you and your defense. If, however, your lawyer caused the delay in bringing your case to trial (by requesting a continuance of the trial date), then that delay will not count toward the computation of the time; likewise, delay that is beyond the prosecution's control will not be charged against the government when deciding if there is a speedy trial violation. Additionally, if you are in pretrial custody and have not been brought to trial within a certain period (usually 180 days), your defense lawyer may bring a motion requesting that you be released on nominal bail pending your trial.
WHAT DOES GUILTY "BEYOND A REASONABLE DOUBT" MEAN?
To obtain a conviction in a criminal case, the prosecution must prove that the defendant is guilty "beyond a reasonable doubt." This is a heavy burden. In the abstract, the concept of "beyond a reasonable doubt" is difficult to define precisely. One way to think about it is to consider what it does not mean. "Beyond a reasonable doubt" does not mean beyond all doubt, as that standard is impossibly high. Nor does it mean "more likely than not," as that standard is too low, given all that is at stake in a criminal case. Practically speaking, "beyond a reasonable doubt" means that, after hearing all the evidence, the jurors are truly and steadfastly convinced that the defendant is guilty of the crimes charged.
WHAT IS THE ROLE OF CROSS-EXAMINATION IN CRIMINAL TRIALS?
The confrontation clause of the Sixth Amendment to the U.S. Constitution provides that defendants have the right to confront all witnesses against them. This is done by cross-examination. Cross-examination is the process by which the opposing lawyer asks questions of the witness, with the goal of poking holes in the witness' version of events, challenging the accuracy of the witness' memory; undermining the witness' credibility; and creating reasonable doubt in the minds of the jurors. Both the defense and the prosecution can cross-examine witnesses at trial.
SHOULD I TESTIFY?
In almost all cases, the answer to this question is, "no," but the decision to testify or remain silent is yours alone – not your lawyer, or your family or friends. As you ponder this decision, consider:
• You have a constitutional right to remain silent. While anything you say can be used against you, your silence cannot be used against you. The prosecutor may not comment on your refusal to testify; jurors may not infer guilt based on your silence.
• You are presumed innocent, until the government proves you guilty, beyond a reasonable doubt. In other words, you do not have to prove your innocence; the government must prove your guilt.
• The jury's verdict must be unanimous. The prosecution must convince all the jurors of your guilt beyond a reasonable doubt. This is a heavy burden to bear.
• Cross-examination is not a casual conversation. It is a fight that is not for the weak of heart. If you take the witness stand, the prosecutor will take advantage of every opportunity to undermine your credibility and poke holes in your version of events.
If you decide to testify, your testimony will be the most anticipated and highly scrutinized evidence presented at the trial. If the jurors do not believe you (for whatever reason), you will be convicted. Your case will hinge on your credibility, more so than any other testimony or evidence presented in the case.
WHAT HAPPENS IF I AM FOUND "NOT GUILTY"?
If you are found not guilty then those charges can no longer be used as a basis to hold you in custody or otherwise encumber you. You are released from the criminal justice system. You are entitled to your bail money (minus a bail fee); you are no longer under any pretrial supervision; and you cannot be tried again by the same entity/sovereign authority for any crime arising from the same set of circumstances.
WHAT HAPPENS IF I AM FOUND GUILTY?
If you are found guilty, the judge may order that your bail be "revoked" and that you be placed in custody pending sentencing. If you are already in custody, the judge may also revoke your bail so that you cannot be released upon raising sufficient funds to make bail. The judge will set a date for sentencing and may order pre-sentence reports and investigations, to learn more about you. Alternatively, the judge may immediately proceed to sentencing on the same day you are found guilty, although this usually occurs only after bench (non-jury) trials and in cases involving less serious crimes where incarceration is not likely part of the sentence.
WHAT IS A "HUNG JURY"?
A "hung jury" is a jury that is unable to come to a unanimous decision regarding whether a defendant is guilty or not guilty. When this occurs, the judge will declare a "mistrial." The prosecution then will have to decide whether to try the defendant again.
VI. YOU AND YOUR DEFENSE LAWYER
DO I REALLY NEED A LAWYER IF I INTEND TO PLEAD GUILTY?
Although you can plead guilty without a lawyer, it is not advisable. Given all that is at stake, anyone charged with a crime should seek legal representation immediately, before making any case-related decisions.
WHAT SHOULD I EXPECT AT MY FIRST MEETING WITH A CRIMINAL DEFENSE LAWYER?
At your first meeting with a criminal defense lawyer, expect to:
• Discuss the circumstances of your arrest: What happened? Who was there? What did the police do or say? What did you do and say? Etc.
• Share everything you know about the circumstances leading to and surrounding your arrest and the charges against you. Withholding information from your lawyer or giving misinformation may hurt your defense, as it may blind-side your lawyer later and negatively affect your defense strategy. Remember, your lawyer has a professional responsibility to keep all your discussions confidential, so do not hold back.
• Discuss your concerns, including how a conviction or incarceration may affect you or your family, and what your possible exposure is.
• Discuss the cost of representation, payment plans, etc.
HOW CAN A CRIMINAL DEFENSE LAWYER HELP ME?
The criminal justice system is a complex and powerful entity. An experienced criminal defense lawyer – one who understands the system, knows the (written and unwritten) rules, and speaks the language of the prosecutor – helps to level the playing field. A knowledgeable criminal defense lawyer can:
• Investigate the charges against you. Your criminal defense lawyer will visit the scene of the crime; interview witnesses; review official reports and other documents; and examine the physical evidence. Unlike the police investigation, your lawyer's investigation will consider the facts with an eye toward finding holes in the evidence, gaps in proof, inconsistencies, and anything that might give rise to reasonable doubt.
• Scrutinize the officers' conduct. Did the officers' conduct, in connection with your arrest and/or in gathering the evidence against you, violate your constitutional rights? If so, your lawyer can bring a motion to have the evidence suppressed.
• Stand between you and the government. The law and procedures that govern a criminal case are complicated. Unless you have studied and trained in the law, it is impossible for you to know all your rights or when those rights are being violated. Your lawyer can help you assert your rights and protect you from an overzealous prosecutor.
• Develop a theory of defense. Did you act in self-defense? Do you have an alibi? Are the charges against you based on the claims of an unreliable eyewitness? Depending on the facts of your case, your lawyer can help you formulate and present a coherent theory of defense.
• Represent you at trial. Your lawyer will work on your behalf to select a jury and present your defense to the jury.
• Help you make the big decisions required of a criminal defendant. A knowledgeable criminal defense lawyer can offer wise counsel, based on experience, to help you make the many strategic decisions you will have to make as your case winds its way through the criminal process.
• Communicate with your family. Your family will be worried about you. Your criminal defense lawyer can serve as an intermediary between you and your family and the criminal justice system, helping to ease their anxiety.
WHAT IF I CAN'T AFFORD A LAWYER?
The Sixth Amendment to the Constitution gives criminal defendants the right to counsel for all offenses where jail time is a consequence. If the court determines you truly cannot afford a lawyer, the court will appoint the local public defender or other counsel to represent you for free. The right to counsel exists at all "critical stages" of the proceedings. "Critical stages" include (but are not limited to) lineups, preliminary hearings, pretrial motions, jury selection and of course trial.
KNOWLEDGEABLE PHOENIX DUI LAWYER
We help keep GOOD people out of jail — Future First Criminal Law is your top choice for competitive criminal defense and DUI law firms. Our practice is limited to a small number of criminal defense clients to best devote all of our time and attention to EVERY client's needs. We understand that your future is at risk and our team will work diligently to develop an unwavering defense in court.
Clients Are Our #1 Focus
We only serve the "Phoenix Area" because we do not go outside of Maricopa county
Dedicated To Criminal Defense
We Educate & Advocate
Request A FREE Consultation
Payment Plans Available
Have you been involved in DUI? Contact a lawyer today to protect your rights and freedoms. They can help you gain an understanding of the criminal defense legal process and learn about the options available to you. Create a thorough defense strategy to give you your best chances — Schedule a free consultation.
Find The Right Phoenix, AZ DUI Lawyer For Your Case
If you need a DUI Lawyer in Arizona, Look for an experienced criminal defense law firm that can dedicate all of their time and resources to helping clients with criminal charges. Find a knowledgeable DUI Lawyer who is willing to educate and advocate through every step of the legal process. Future First Criminal Law will get to know your case and develop a strategy that will work best for you. Request a free consultation today.
| | |
| --- | --- |
| | 54+ Five-Star Google Reviews |
Allen Hsu, Attorney
"Mr. Divelbiss is a GREAT attorney, very honest and reliable. He takes his times with every client and answers all questions and concerns. It has been a pleasure working with Mr. Divelbiss and he serves his clients very well!"

| | |
| --- | --- |
| | 2999 N. 44th St. Suite 307, Phoenix, AZ 85018 |
| | |
| --- | --- |
| | 8650 N. 35th Ave. Suite 110, Phoenix, AZ 85018 |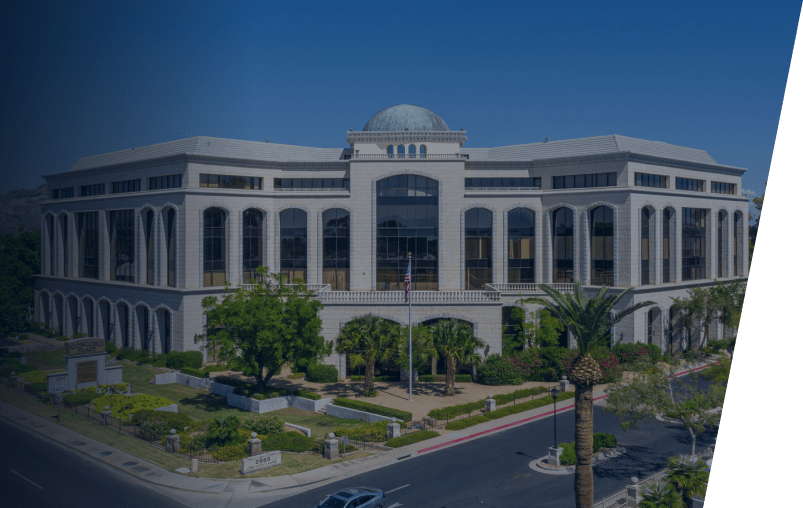 | | |
| --- | --- |
| | 2999 N. 44th St. Suite 307, Phoenix, AZ 85018 |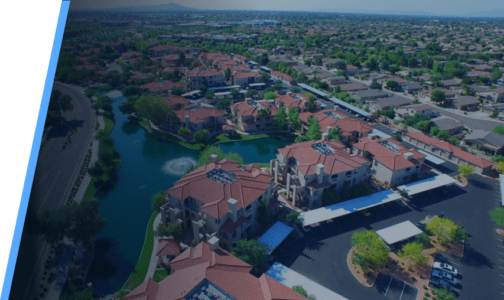 | | |
| --- | --- |
| | 8650 N. 35th Ave. Suite 110, Phoenix, AZ 85018 |
Serving the Greater Phoenix Area
Maricopa County
Avondale, Buckeye, Chandler, Gilbert, Glendale, Goodyear, Mesa, Phoenix, Scottsdale, Surprise, Tempe