54+ Five-Star Google Reviews
"Attorney Divelbiss is bright, hard-working, and well-versed in criminal law. His legal writing is superb, and his commitment to his clients is outstanding. He will fight for you and offer you the best defense possible. Additionally, he is a pleasure to work with. I fully endorse this lawyer."

J.S.
54+ Five-Star Google Reviews
"I hired Zachary after I found myself charged with a felony. He put me at ease right away and during the whole process he explained each step to where I understood everything and was always available for any questions I had. "

S.N.
54+ Five-Star Google Reviews
"Attorney Zachary is a brilliant attorney, I highly recommend his company to resolve any legal/criminal matter satisfactorily. He still continue to work on my case to tie some loose ends. He is intelligent , prompt and a problem solver. I thank him a million times to protect my dignity and reputation."

D.G.
54+ Five-Star Google Reviews
"I have had the pleasure of working with Mr. Divelbiss in the past and know him to be a hard working professional. His attention to detail and care for his clients set him apart from the rest!"

Joshua Black, Attorney
54+ Five-Star Google Reviews
"Attorney Divelbiss is a hard worker and will advocate for his clients with an attention to detail that you don't see very often these days."

Brandon White, Attorney
54+ Five-Star Google Reviews
"Attorney Divelbiss is bright, hard-working, and well-versed in criminal law. His legal writing is superb, and his commitment to his clients is outstanding. He will fight for you and offer you the best defense possible. Additionally, he is a pleasure to work with. I fully endorse this lawyer."

Josephine Hallam, Attorney
54+ Five-Star Google Reviews
"Mr. Divelbiss and I worked in the same office, although we were at different law firms. He was eager to learn and developed a reputation for honesty and zealous advocacy."

Kristopher Califano, Attorney

54+ Five-Star Google Reviews
"Mr. Divelbiss is a GREAT attorney, very honest and reliable. He takes his times with every client and answers all questions and concerns. Is been a pleasure working with Mr. Divelbiss and he serves his clients very well!"

Allen Hsu, Attorney
Let Us Help You Get Back on Track After Your DUI in Tempe
If you have been arrested for DUI in Tempe, don't worry. Although these cases are serious, you have options. A criminal defense attorney from Future First Criminal Law can help you face your DUI case and will work with you to find the best possible outcome.
If you have been charged with driving under the influence of alcohol in the Tempe area, you may wonder if you need to hire a DUI attorney. In some cases, you may think that you can handle the situation independently. Unfortunately, this often leads to more severe consequences.
A DUI conviction can result in jail time and other penalties, so it's essential to understand how a DUI attorney can help protect your rights.
What Can a Tempe DUI Lawyer Do for You?
A good law firm can help you avoid a conviction or get a dismissal of charges. The most common DUI penalties are fines, jail time, and license suspension.
Here are some penalties that DUI attorneys can cushion you from in Tempe, AZ:
For a first-offense DUI, the punishments can range from 24 hours to 6 months in jail. Additionally, a fine of up to $2,500 may be imposed, and the offender's driver's license may be suspended for up to 90 days. With an experienced criminal attorney, you may avoid jail time if charged with a first DUI offense.
For a 2nd offense DUI in Arizona, the punishments can range from a minimum of 30 days in jail to a maximum of 6 months in jail. Additionally, a fine of up to $3,500 may be imposed, and the offender's driver's license may be suspended for up to 1 year.
A 3rd offense DUI in Arizona, which is an aggravated felony, has a mandatory minimum jail time of 4 months. In addition to the jail time of 120 days, fines could amount to as much as $3,500, and you risk losing your license for up to 1 year.
How Long Does a DUI Stay on Your Record?
Whether you are facing a first-time crime or have been charged in the past, it is essential to find an attorney familiar with DUI law in Tempe, Arizona. 
A DUI will remain on your record forever in this state, so it is not something to take lightly. 
An experienced DUI lawyer can help you build a strong case and fight back against any charges that have been filed against you.
How to Find the Right Tempe DUI Lawyers
So you've been arrested and charged with drunk driving. The last thing you need is a lawyer who will further complicate your Tempe DUI conviction. Someone without experience or someone who does not pay careful attention to each of their clients could make things worse for you. 
Ideally, you'll want to find a criminal defense attorney with experience in similar cases who has a good track record of success.
To find a good Tempe DUI lawyer, get recommendations from friends and family members, or search local listings and websites. You may want to schedule consultations with several lawyers to get a feel for how they operate before deciding which one to hire.
How to Hire a DUI Lawyer in Tempe
The first thing you need to look for when hiring a DUI lawyer in Tempe is their experience. How many cases have they handled? How long have they been practicing DUI law? Do they know the ins and outs of DUI law in your state?
To answer these questions, you can take a look at the lawyer's website or speak with them on the phone. Many lawyers offer free consultations, so don't be afraid to call and ask them these questions or any others that you have.
Look for a criminal defense attorney that practices DUI law. In addition, you want someone who has experience handling cases like yours and knows how to approach your case.
You also want to find out if the lawyer is familiar with the court system in your area. The attorney you're working with should be familiar with how certain judges and prosecutors will handle your case, allowing you to tailor your strategy.
Schedule a Free Consultation with a Lawyer for DUI in Tempe
When it comes to DUI charges, time is of the essence. The sooner you meet with an attorney, the stronger your position. To schedule a free consultation with one of our attorneys at Future First Criminal Law, contact us online now!
We serve clients in Tempe and throughout Arizona.
| | |
| --- | --- |
| | 54+ Five-Star Google Reviews |
Allen Hsu, Attorney
"Mr. Divelbiss is a GREAT attorney, very honest and reliable. He takes his times with every client and answers all questions and concerns. It has been a pleasure working with Mr. Divelbiss and he serves his clients very well!"

| | |
| --- | --- |
| | 2999 N. 44th St. Suite 307, Phoenix, AZ 85018 |
| | |
| --- | --- |
| | 8650 N. 35th Ave. Suite 110, Phoenix, AZ 85018 |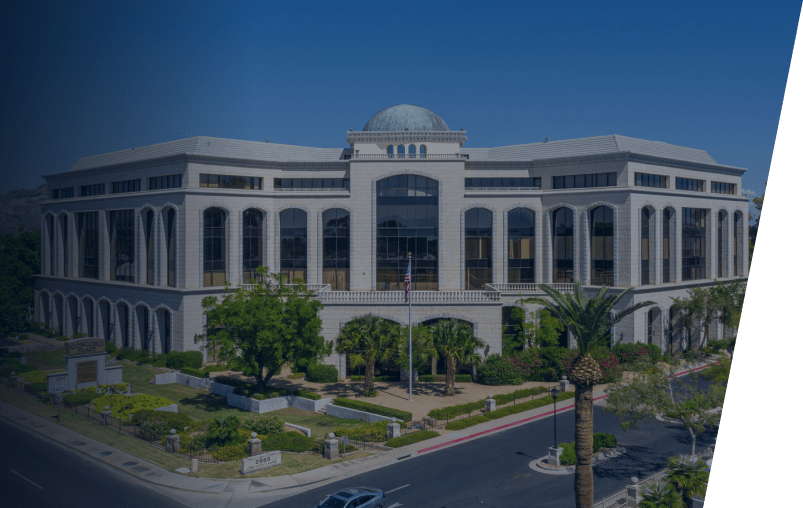 | | |
| --- | --- |
| | 2999 N. 44th St. Suite 307, Phoenix, AZ 85018 |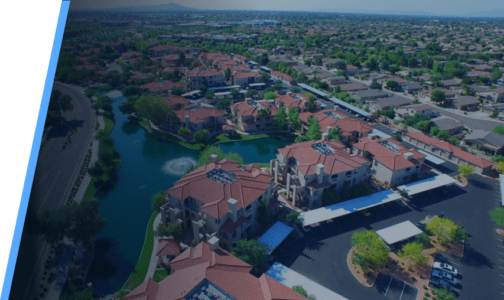 | | |
| --- | --- |
| | 8650 N. 35th Ave. Suite 110, Phoenix, AZ 85018 |
Serving the Greater Phoenix Area
Maricopa County
Avondale, Buckeye, Chandler, Gilbert, Glendale, Goodyear, Mesa, Phoenix, Scottsdale, Surprise, Tempe