54+ Five-Star Google Reviews
"Attorney Divelbiss is bright, hard-working, and well-versed in criminal law. His legal writing is superb, and his commitment to his clients is outstanding. He will fight for you and offer you the best defense possible. Additionally, he is a pleasure to work with. I fully endorse this lawyer."

J.S.
54+ Five-Star Google Reviews
"I hired Zachary after I found myself charged with a felony. He put me at ease right away and during the whole process he explained each step to where I understood everything and was always available for any questions I had. "

S.N.
54+ Five-Star Google Reviews
"Attorney Zachary is a brilliant attorney, I highly recommend his company to resolve any legal/criminal matter satisfactorily. He still continue to work on my case to tie some loose ends. He is intelligent , prompt and a problem solver. I thank him a million times to protect my dignity and reputation."

D.G.
54+ Five-Star Google Reviews
"I have had the pleasure of working with Mr. Divelbiss in the past and know him to be a hard working professional. His attention to detail and care for his clients set him apart from the rest!"

Joshua Black, Attorney
54+ Five-Star Google Reviews
"Attorney Divelbiss is a hard worker and will advocate for his clients with an attention to detail that you don't see very often these days."

Brandon White, Attorney
54+ Five-Star Google Reviews
"Attorney Divelbiss is bright, hard-working, and well-versed in criminal law. His legal writing is superb, and his commitment to his clients is outstanding. He will fight for you and offer you the best defense possible. Additionally, he is a pleasure to work with. I fully endorse this lawyer."

Josephine Hallam, Attorney
54+ Five-Star Google Reviews
"Mr. Divelbiss and I worked in the same office, although we were at different law firms. He was eager to learn and developed a reputation for honesty and zealous advocacy."

Kristopher Califano, Attorney

54+ Five-Star Google Reviews
"Mr. Divelbiss is a GREAT attorney, very honest and reliable. He takes his times with every client and answers all questions and concerns. Is been a pleasure working with Mr. Divelbiss and he serves his clients very well!"

Allen Hsu, Attorney
WHAT TO EXPECT WHEN VISITING A LOVED ONE IN JAIL
Visiting your loved one at a county jail can be a stressful and emotionally trying experience. For most people, the process is completely unfamiliar, which adds to the anxiety of the situation. Knowing what to expect, and planning ahead, will help to calm your nerves and ensure that your visit goes as smoothly as possible.
1. MAKE SURE YOU HAVE UP-TO-DATE, ACCURATE INFORMATION.
Most jails in the U.S. are operated by local sheriff's departments. Contacting the sheriff's office in the county where your loved one is incarcerated is the best way to get up-to-date and accurate information regarding visitation. Many jails have easy to navigate websites which provide the public with vital information like visitation hours and other regulations.
2. SCHEDULE YOUR VISIT.
The inmate visitation schedule is likely arranged by last name, inmate number, or housing location within the facility. Make sure to check with your local sheriff's office to find out when your loved one will be available for a visit. Inmates are typically granted at least one social visit per week, but they may be responsible for setting up the session in advance themselves. This may be done from a kiosk within their cell block or by submitting a form to the jail administration. Make sure that your loved one has requested and been approved for your visit at least 24 hours in advance of your planned session. The jail will limit inmates to a certain number of visits per week and usually no more than one visit per day. Therefore, you may want to coordinate a schedule with other potential visitors. Visitation is usually done during the evenings and on weekends. Inmates who are segregated for health reasons, security concerns, or rule violations may have significantly reduced visitation opportunities. While visits are generally limited to just one adult per session, many jails will allow you to bring one minor child as well. Make sure the child is well behaved and mature enough to handle the adult-like atmosphere of a jail visit.
3. ARRIVE EARLY.
Make sure to arrive at least 15 minutes early for your scheduled session. Most county jails are overcrowded and understaffed, and there are very often long lines entering visitation rooms.
4. BE SMART ABOUT WHAT YOU BRING WITH YOU.
Make sure you have a valid state I.D. with you at check in.
Many local jails do not allow cell phones into the building. The best practice is to leave your technology at home or in the car. Some jails have lockers to store your belongings during the visit, so it's a good idea to bring coins.
Security is tight for all jail visitors. You will almost certainly have to pass through a checkpoint with metal detectors and armed guards, so avoid wearing jewelry, underwire bras or body piercings. Check carefully what you carry. Do not bring contraband of any kind — no knives, razors or weapons. Do not try to bring your loved one food or cigarettes without prior permission. Many jails scan or vacuum visitors for drug residue. Some jails randomly search visitors' cars in the parking lot, so you may want to clean out the car before you leave home.
5. KNOW THE RULES AND FOLLOW THEM.
Do not ask for or expect special treatment. Instead, learn the rules beforehand and follow them. Be patient and polite to the corrections officers. The officers may not always show you the same courtesy, but try to remember that they have a difficult and stressful job. If you believe you are not being treated appropriately, explain how you called ahead to inquire about the rules, what you were told, and what you need. Politely ask to speak with a supervisor.
6. UNDERSTAND THE LOGISTICS OF A JAIL VISIT.

The visit likely will be conducted via a telephone and a closed circuit television screen, or through a glass dividing wall. Prepare yourself for the fact that you may not be permitted to make physical contact of any kind with your loved one. You may not pass him any notes, money, or personal items.
Visitation rooms are often crowded, loud, and distracting. You will be surrounded by people from all walks of life; be respectful of them and their right to communicate with their loved ones, but don't be afraid to ask that others are respectful of your visit as well. Notify a corrections officer if someone is interfering with your right to have a meaningful visit with your loved one.
7. KNOW WHAT YOU WANT TO TALK ABOUT.
Plan ahead regarding what you would like to discuss with your loved one. Time will be limited, perhaps 15 to 30 minutes, and extensions are not likely to be granted. Make a list of things that need to be addressed.
• Does your loved one need you to bring prescription medications to the jail?
• Are there housing or employment issues that need to be taken care of for you or your loved one while he is incarcerated?
• Does your loved one need help in retaining an attorney?
As a general matter, county jails will not allow inmates to release items in their personal property to civilians, however most jails make certain exceptions for crucial items like house keys and government benefit cards. Your loved one will have to fill out the proper documentation first.
Never discuss the facts of the pending criminal case. While most jail visits are not recorded (unlike inmate phone calls), you never know who is listening. If you have important, confidential information to relay to an inmate regarding his or her case, it is always best to do so through an attorney.
Though it may be difficult, try to keep the conversation as positive as possible. Remind your friend or family member that you love and support him. Encourage him to take part in any beneficial programming provided at the jail, such as anger management classes or AA meetings.
8. EXPECT A REQUEST FOR MONEY.
Prepare yourself for the fact that your loved one will likely request money for phone calls and commissary. Commissary is similar to a general store that operates within the jail, selling snacks, toiletries, and other personal items to inmates to help make their stay more tolerable. You will not be allowed to hand over cash during your visit, but you may be able to transfer money to your loved one using a kiosk in the lobby. Check to see if your jail allows friends and family members to send care packages to inmates.
KNOWLEDGEABLE PHOENIX DUI ATTORNEY
We help keep GOOD people out of jail — Future First Criminal Law is your top choice for competitive criminal defense and DUI law firms. Our practice is limited to a small number of criminal defense clients to best devote all of our time and attention to EVERY client's needs. We understand that your future is at risk and our team will work diligently to develop an unwavering defense in court.
Clients Are Our #1 Focus
We only serve the "Phoenix Area" because we do not go outside of Maricopa county
Dedicated To Criminal Defense
We Educate & Advocate
Request A FREE Consultation
Payment Plans Available
Have you been involved in DUI? Contact an attorney today to protect your rights and freedoms. They can help you gain an understanding of the criminal defense legal process and learn about the options available to you. Create a thorough defense strategy to give you your best chances — Schedule a free consultation.
Find The Right Phoenix, AZ DUI Attorney For Your Case
If you need a DUI attorney in Arizona, Look for an experienced criminal defense law firm that can dedicate all of their time and resources to helping clients with criminal charges. Find a knowledgeable DUI attorney who is willing to educate and advocate through every step of the legal process. Future First Criminal Law will get to know your case and develop a strategy that will work best for you. Request a free consultation today.
| | |
| --- | --- |
| | 54+ Five-Star Google Reviews |
Allen Hsu, Attorney
"Mr. Divelbiss is a GREAT attorney, very honest and reliable. He takes his times with every client and answers all questions and concerns. It has been a pleasure working with Mr. Divelbiss and he serves his clients very well!"

| | |
| --- | --- |
| | 2999 N. 44th St. Suite 307, Phoenix, AZ 85018 |
| | |
| --- | --- |
| | 8650 N. 35th Ave. Suite 110, Phoenix, AZ 85018 |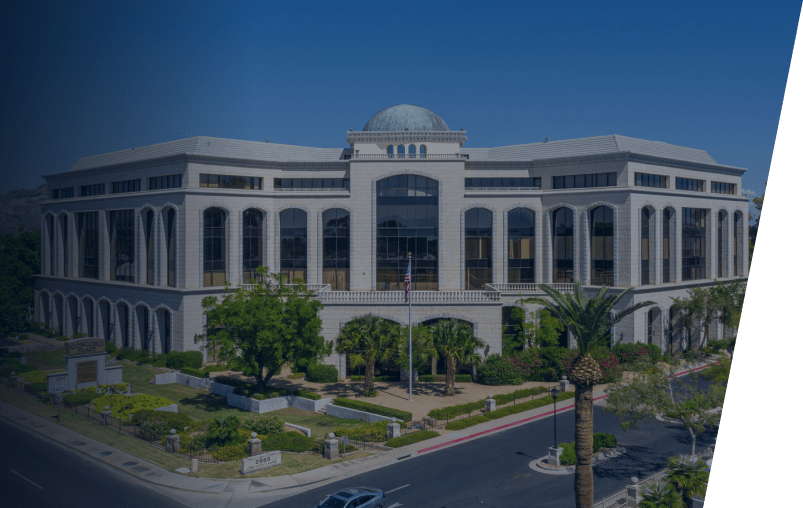 | | |
| --- | --- |
| | 2999 N. 44th St. Suite 307, Phoenix, AZ 85018 |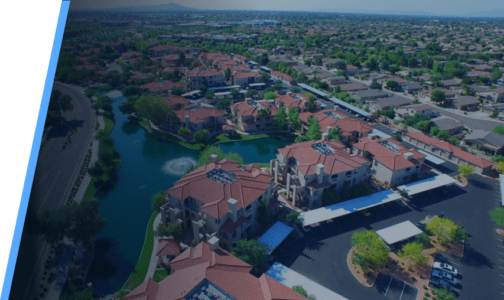 | | |
| --- | --- |
| | 8650 N. 35th Ave. Suite 110, Phoenix, AZ 85018 |
We do not handle cases outside of our listed service areas but we can refer them to our trusted colleagues who do handle those out of Maricopa County areas.