54+ Five-Star Google Reviews
"Attorney Divelbiss is bright, hard-working, and well-versed in criminal law. His legal writing is superb, and his commitment to his clients is outstanding. He will fight for you and offer you the best defense possible. Additionally, he is a pleasure to work with. I fully endorse this lawyer."

J.S.
54+ Five-Star Google Reviews
"I hired Zachary after I found myself charged with a felony. He put me at ease right away and during the whole process he explained each step to where I understood everything and was always available for any questions I had. "

S.N.
54+ Five-Star Google Reviews
"Attorney Zachary is a brilliant attorney, I highly recommend his company to resolve any legal/criminal matter satisfactorily. He still continue to work on my case to tie some loose ends. He is intelligent , prompt and a problem solver. I thank him a million times to protect my dignity and reputation."

D.G.
54+ Five-Star Google Reviews
"I have had the pleasure of working with Mr. Divelbiss in the past and know him to be a hard working professional. His attention to detail and care for his clients set him apart from the rest!"

Joshua Black, Attorney
54+ Five-Star Google Reviews
"Attorney Divelbiss is a hard worker and will advocate for his clients with an attention to detail that you don't see very often these days."

Brandon White, Attorney
54+ Five-Star Google Reviews
"Attorney Divelbiss is bright, hard-working, and well-versed in criminal law. His legal writing is superb, and his commitment to his clients is outstanding. He will fight for you and offer you the best defense possible. Additionally, he is a pleasure to work with. I fully endorse this lawyer."

Josephine Hallam, Attorney
54+ Five-Star Google Reviews
"Mr. Divelbiss and I worked in the same office, although we were at different law firms. He was eager to learn and developed a reputation for honesty and zealous advocacy."

Kristopher Califano, Attorney

54+ Five-Star Google Reviews
"Mr. Divelbiss is a GREAT attorney, very honest and reliable. He takes his times with every client and answers all questions and concerns. Is been a pleasure working with Mr. Divelbiss and he serves his clients very well!"

Allen Hsu, Attorney
YOUR RIGHT TO A SPEEDY TRIAL
If you or a loved one is awaiting trial on criminal charges, you may be wondering, "How long do I have to wait?" Although there is no firm, one-size-fits-all answer to this question, there are some established legal principles that provide guidance. The most significant of these is your constitutional right to a speedy trial.
1. WHAT IS THE SOURCE OF THE RIGHT TO A SPEEDY TRIAL?
The right to a speedy trial comes from the 6th Amendment to the United States Constitution, which provides, in part, "In all criminal prosecutions, the accused shall enjoy the right to a speedy and public trial " The 14th Amendment to the Constitution extends this protection to criminal prosecutions in state courts. Many state constitutions contain a similar guarantee of a "speedy" trial.
2. WHAT EXACTLY DOES "SPEEDY" MEAN?
The 6th Amendment does not define "speedy" or specify a time period within which criminal trials must take place. When faced with vague language like this, legislatures will step in to write laws (statutes) clarifying how courts should apply a broad constitutional principle. The Speedy Trial Act of 1974 gives the government 70 days to bring a defendant to trial in federal court. In state court prosecutions, the prosecutor generally has between 60-180 days to bring a defendant to trial, but that time period varies from state to state, depending on the language of the governing state statute.
3. WHEN DOES THE CLOCK START TICKING ON THE SPEEDY TRIAL PERIOD?
In federal court and in most jurisdictions, the clock starts ticking when the prosecution files formal charges — an information or indictment – not at the moment of arrest.
4. WHAT IS THE PURPOSE OF THE RIGHT TO A SPEEDY TRIAL?
The right to a speedy trial serves two critical and related purposes: (1) it helps to prevent overreaching and abuse by the government; and (2) it helps to ensure you get a fair trial.
The Founding Fathers recognized the potential for abuse of the vast power of the federal government. The right to a speedy trial prevents prosecutors from charging first and looking for evidence later. This protection, embedded in the Constitution, restricts the government's ability to subject a person to indefinite pre-trial detention, unreasonable bond requirements, and other limits on personal freedom. It limits the amount of time that a person has to live with the social, economic, and other consequences of being formally accused of a crime.
In addition, the right to a speedy trial recognizes that time is a critical factor when it comes to defending against criminal charges. Without the right to a speedy trial, prosecutors could potentially drag things out until key defense witnesses died, moved away, or could no longer be found. Moreover, even if witnesses are readily available, the passage of time allows for memories to fade and witnesses to be influenced by outside factors; physical evidence, likewise, can degrade, deteriorate or disappear.
5. WHY MIGHT A TRIAL BE DELAYED?
A trial may be delayed for any number of reasons, but scheduling conflicts are a common, almost routine, cause of delay. Courts often reset trials (and pretrial hearings) due to overcrowded dockets.
The reality is that the vast majority of criminal cases are resolved by means of a plea bargain. Consequently, courts (and some attorneys) frequently schedule several trials for the same day, with the understanding that most cases will never make it that far. When two trials that are ready to go are set on the same day, or an attorney is unavailable because of a reasonable scheduling conflict, something has to give. In these sorts of situations, the court often will "toll" (i.e., temporarily suspend) the speedy trial period and set one of the cases out for a later date. Tolling extends the speedy trial period to accommodate brief, reasonable, and essentially unavoidable delays. Here's an example:
Bob lives in a state where the prosecution has 180 days to bring him to trial. The prosecution filed formal charges on January 1st. A court set Bob's trial for June 30th. The court has two trials set that day. The court can toll the speedy trial clock and reset Bob's trial date for, say, July 15th, even though that date is outside the speedy trial period.
6. CAN THE PROSECUTOR EXTEND THE TRIAL DATE?
Not without court approval. A prosecutor may request a "continuance" and seek to move the trial date out. This might happen, for example, if the prosecutor is having trouble locating witnesses, or needs more time to complete complex forensic testing, or is trying to accommodate an expert witness. Courts will almost always grant the prosecutor more time, as long as there is sufficient time left in the speedy trial period.
7. CAN A DEFENDANT OBJECT TO THE DELAY?
Yes. A defendant can object to any requested delay, whether the proposed new trial date is within or outside of the speedy trial period. A defendant might want to object to a request for a continuance when the prosecution appears unready to proceed to trial. In a jurisdiction where extensions are the norm and the statutory period is relatively brief, prosecutors may come to count on those extensions for time to prepare as a matter of course. Pushing the case to trial quickly may catch the prosecutor off guard, without necessary witnesses or evidence, and/or may result in a more generous plea offer. Courts are free, however, to set a trial date outside of the speedy trial period over a defendant's objection.
8. IS IT EVER ADVISABLE TO WAIVE THE RIGHT TO A SPEEDY TRIAL?
A defendant cannot be forced to give up or "waive" the right to a speedy trial. However, it may be in your (or your loved one's) best interest to do so if your attorney cannot locate a crucial witness or needs more time to complete a complex investigation or otherwise develop your defense. Let's look at an example:
Dave has one beer after work and is involved in an accident on his way home. He is charged with vehicular homicide. Dave swears his SUV accelerated on its own, and he was standing on the brakes, trying to get the vehicle to stop, when it jumped the median, hit an oncoming car, and killed the other driver. In a case like this, Dave's attorney might want to have a technical expert review the evidence, or have an investigator look into accidents around the country to see if similar incidents have occurred involving the type of SUV Dave was driving. This sort of detailed investigative work often takes time to complete. Dave's attorney might advise him to waive his right to a speedy trial to allow more time to prepare the best possible defense.
Bottom line: You only get one chance to present your defense at trial. As much as reasonably possible, allow your attorney the time needed to develop your strongest case.
9. WHAT HAPPENS WHEN A DEFENDANT WAIVES THE RIGHT TO A SPEEDY TRIAL?
When a defendant waives the right to a speedy trial, he or she does not permanently give up this critical constitutional protection. The clock simply resets from the moment of waiver. Another example will help make this clear:
The government has charged Amy with driving under the influence. She lives in a state with a 90-day speedy trial period. Her attorney advises her to waive on May 1st. She agrees and waives her right to a speedy trial in court that same day. The judge will extend the speedy trial period to July 30th.
10. HOW LONG IS TOO LONG?
There is no definitive answer to this question. Courts rule on speedy trial violations on a case-by- case basis. The court will consider four factors:
1. The length of the delay;
2. The reason for the delay;
3. Whether the defendant has repeatedly and consistently asserted the right to a speedy trial; and
4. Whether the delay adversely impacted the defendant's ability to mount an adequate defense.
As part of this analysis, the court also may consider other, related factors, including, e.g.:
1. Whether the defendant had any role in causing the delay;
2. Whether the defendant is in custody awaiting trial or is free on bail; and
3. The seriousness of the charges.
The court will balance all of these factors in reaching its decision. For example, a deliberate attempt by the government to delay the trial will weigh heavily against the prosecution; likewise, if the defendant deliberately tried to delay the trial, this will count heavily against the defendant and may even amount to a waiver (forfeiture) of the speedy trial right. A crowded court docket will weigh against the prosecution, but lightly.
11. ENOUGH IS ENOUGH. IF I BELIEVE THAT MY (OR MY LOVED ONE'S) RIGHT TO A SPEEDY TRIAL IS BEING VIOLATED, WHAT SHOULD I DO?
First, with the help of your criminal defense attorney, you should make a formal request for a speedy trial. This request is called a Motion for a Speedy Trial; we've included a sample, for your review, at the end of this booklet. Filing this motion should get the case moving but, if not, it will serve to strengthen your claim that you have "repeatedly and consistently asserted the right to a speedy trial."
If the delay continues, then you and your attorney can file a motion to dismiss – that is, seek to have the charges dismissed and the case dropped based on this violation of your constitutional right.
12. WHAT IS THE REMEDY FOR A SPEEDY TRIAL VIOLATION?
Dismissal is the remedy for a speedy trial violation. If there is a lengthy delay before your case goes to trial, and the court determines that you have been denied your constitutional right to a speedy trial, then the court must dismiss (toss out) the charges against you. If, after a conviction, an appellate court determines that a speedy trial violation occurred, the court must set aside the conviction and sentence, and dismiss the charges.
IN REVIEW
All criminal defendants in the United States have the right to a speedy trial.
1. The right to a speedy trial provides a crucial limitation on governmental power by requiring prosecutors to bring criminal matters to a timely conclusion.
2. This right kicks in upon formal accusation, such as the filing of an indictment or information, not upon arrest.
3. The precise amount of time prosecutors have to bring criminal defendants to trial varies by jurisdiction—the timeframe usually lies somewhere between 60 and 180 days.
4. A criminal defendant cannot be forced to waive (give up) the right to a speedy trial, but courts often toll (suspend) the speedy trial period and set matters outside of the statutorily determined timeframe.
5. In reality, speedy trial deadlines are not hard and fast. Courts evaluate alleged violations by considering four key factors: length of the delay; reason for the delay; whether the defendant repeatedly and consistently asserted the right to a speedy trial; and the impact of the delay on the defendant's ability to mount an adequate defense.
6. If you seek to have your case dismissed due to a speedy trial violation, you must show some harm to your defense. Harm is not necessarily presumed simply as a result of the delay; if you cannot demonstrate that the length of the delay is detrimental to your defense, then the delay is inconsequential.
SAMPLE MOTION FOR SPEEDY TRIAL
CONSTITUTIONAL AND STATUTORY MOTION FOR SPEEDY TRIAL
TO THE HONORABLE JUDGE OF SAID COURT:
COMES NOW the Defendant in the above entitled and numbered cause, by and through his attorney of record, (name of Defendant's attorney of record), and requests this Honorable Court to afford the Defendant his constitutional and statutory rights to an immediate and speedy trial; and in support thereof would show the Court as follows:
I.
This action commenced on (date that case was filed) with the filing of this cause. An
indictment was presented and returned on (date of indictment).
II.
(Length of time that has passed) has passed from the commencement of this action/ date of indictment to the date of the filing of this Motion. Neither the Defendant nor defense counsel has committed any act or omission contributing to this delay.
III.
On each occasion wherein this cause of action was set for trial, the Defendant announced that he was ready. At no time has the Defendant moved for a continuance.
IV.
At no time during the pendency of this case has the case gone to trial. Each time the case has been delayed, it has been delayed through the actions and inactions of the prosecuting attorney and the courts.
V.
The above-described delay is prejudicial to the Defendant in that the Defendant has suffered oppressive pre-trial incarceration, as well as much anxiety and concern regarding the outcome of the trial herein. Further, due to delay caused by the State, the Defendant has suffered in his ability to present his case in that (describe detriments to Defendant such as: the loss of evidence; the loss of witnesses; the fact that the Defendant is no longer eligible for probation due to intervening convictions; etc.).
VI.
Therefore, the Defendant's right to a speedy trial, as guaranteed by the Sixth Amendment of the United States Constitution; [the State constitution]; and [State law] has been denied, and the Defendant is entitled to an immediate and speedy trial in the above entitled and numbered cause.
WHEREFORE, PREMISES CONSIDERED, the Defendant respectfully prays that this Honorable Court will grant this, the Defendant's Constitutional and Statutory Motion for Speedy Trial in all things; or in the alternative, that this Court schedule this matter for a hearing prior to trial on the merits and that at such hearing this Motion will be in all things granted.
KNOWLEDGEABLE PHOENIX DUI ATTORNEY
We help keep GOOD people out of jail — Future First Criminal Law is your top choice for competitive criminal defense and DUI law firms. Our practice is limited to a small number of criminal defense clients to best devote all of our time and attention to EVERY client's needs. We understand that your future is at risk and our team will work diligently to develop an unwavering defense in court.
Clients Are Our #1 Focus
We only serve the "Phoenix Area" because we do not go outside of Maricopa county
Dedicated To Criminal Defense
We Educate & Advocate
Request A FREE Consultation
Payment Plans Available
Have you been involved in DUI? Contact an attorney today to protect your rights and freedoms. They can help you gain an understanding of the criminal defense legal process and learn about the options available to you. Create a thorough defense strategy to give you your best chances — Schedule a free consultation.
Find The Right Phoenix, AZ DUI Attorney For Your Case
If you need a DUI attorney in Arizona, Look for an experienced criminal defense law firm that can dedicate all of their time and resources to helping clients with criminal charges. Find a knowledgeable DUI attorney who is willing to educate and advocate through every step of the legal process. Future First Criminal Law will get to know your case and develop a strategy that will work best for you. Request a free consultation today.
| | |
| --- | --- |
| | 54+ Five-Star Google Reviews |
Allen Hsu, Attorney
"Mr. Divelbiss is a GREAT attorney, very honest and reliable. He takes his times with every client and answers all questions and concerns. It has been a pleasure working with Mr. Divelbiss and he serves his clients very well!"

| | |
| --- | --- |
| | 2999 N. 44th St. Suite 307, Phoenix, AZ 85018 |
| | |
| --- | --- |
| | 8650 N. 35th Ave. Suite 110, Phoenix, AZ 85018 |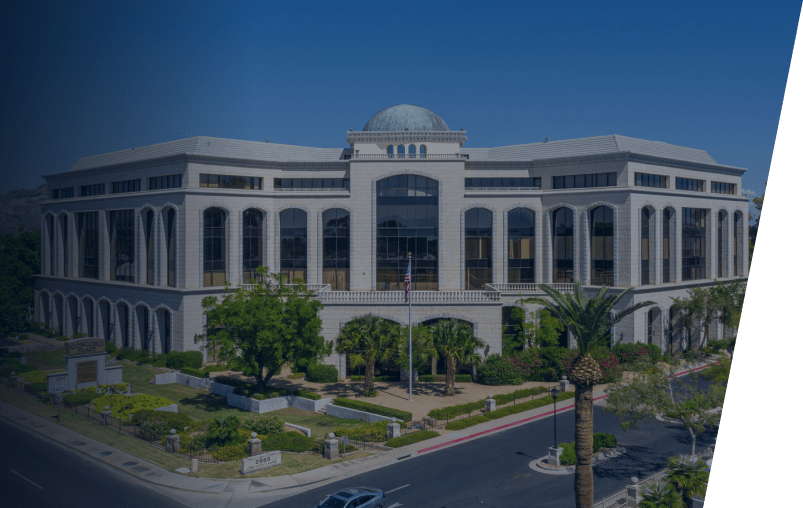 | | |
| --- | --- |
| | 2999 N. 44th St. Suite 307, Phoenix, AZ 85018 |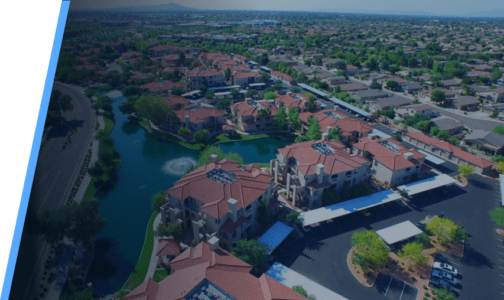 | | |
| --- | --- |
| | 8650 N. 35th Ave. Suite 110, Phoenix, AZ 85018 |
Serving the Greater Phoenix Area
Maricopa County
Avondale, Buckeye, Chandler, Gilbert, Glendale, Goodyear, Mesa, Phoenix, Scottsdale, Surprise, Tempe