54+ Five-Star Google Reviews
"Attorney Divelbiss is bright, hard-working, and well-versed in criminal law. His legal writing is superb, and his commitment to his clients is outstanding. He will fight for you and offer you the best defense possible. Additionally, he is a pleasure to work with. I fully endorse this lawyer."

J.S.
54+ Five-Star Google Reviews
"I hired Zachary after I found myself charged with a felony. He put me at ease right away and during the whole process he explained each step to where I understood everything and was always available for any questions I had. "

S.N.
54+ Five-Star Google Reviews
"Attorney Zachary is a brilliant attorney, I highly recommend his company to resolve any legal/criminal matter satisfactorily. He still continue to work on my case to tie some loose ends. He is intelligent , prompt and a problem solver. I thank him a million times to protect my dignity and reputation."

D.G.
54+ Five-Star Google Reviews
"I have had the pleasure of working with Mr. Divelbiss in the past and know him to be a hard working professional. His attention to detail and care for his clients set him apart from the rest!"

Joshua Black, Attorney
54+ Five-Star Google Reviews
"Attorney Divelbiss is a hard worker and will advocate for his clients with an attention to detail that you don't see very often these days."

Brandon White, Attorney
54+ Five-Star Google Reviews
"Attorney Divelbiss is bright, hard-working, and well-versed in criminal law. His legal writing is superb, and his commitment to his clients is outstanding. He will fight for you and offer you the best defense possible. Additionally, he is a pleasure to work with. I fully endorse this lawyer."

Josephine Hallam, Attorney
54+ Five-Star Google Reviews
"Mr. Divelbiss and I worked in the same office, although we were at different law firms. He was eager to learn and developed a reputation for honesty and zealous advocacy."

Kristopher Califano, Attorney

54+ Five-Star Google Reviews
"Mr. Divelbiss is a GREAT attorney, very honest and reliable. He takes his times with every client and answers all questions and concerns. Is been a pleasure working with Mr. Divelbiss and he serves his clients very well!"

Allen Hsu, Attorney
Journey Through The Criminal Justice System
Though every situation is unique, and the process does not always follow a precise order or timeline, your journey through the criminal justice system will go something like this:
BOOKING
Upon your arrest, you will be taken to the police station and "booked." Booking is the process of identifying you and recording the fact of your arrest. You will be photographed and fingerprinted, and an officer will ask you a series of "pedigree" questions, including questions about where you live, where you work, and your immigration status.
POST-ARREST INVESTIGATION
In addition to booking you, the police may use their access to you to undertake further investigation. Depending on the reason for your arrest and the nature of the alleged crime, they may:
• Place you in a line-up.
• Take handwriting samples and voice exemplars.
• Collect your hair or saliva for testing (but only with a court order or warrant).
• In a drunken-driving case, ask you to submit to a breathalyzer and blood draw.
• Swab your cheek for DNA collection.
• Seek consent to search your property.
• Interrogate you.
INITIAL APPEARANCE
Shortly after you are arrested and booked, you will be taken to court for your first appearance before a judge or other judicial officer (with, perhaps, a stop along the way for you to be interviewed by a bail agency). At this initial appearance, the judge will review the charges against you to determine whether there is probable cause to hold you.
• Notice and explanation of the charges against you.
• A copy of the charges.
• Notice of your legal rights, especially your right to remain silent and your right to counsel.
• Representation by counsel or appointment of counsel.
• A bail determination.
• Setting of a preliminary hearing date.
If you are charged with a misdemeanor, you will enter a plea. If you plead "guilty," the judge will impose a sentence or set a date for a sentencing hearing. If you plead "not guilty," the judge will determine a bail amount and set a trial date.
In a felony case, you will not enter a plea. The judge will hear arguments on bail, and will either set bail or return you to jail to await trial. The judge also will set a date for a preliminary hearing.
PRELIMINARY HEARING
The next stop on your journey through the criminal justice system is the preliminary hearing. At the preliminary hearing (sometimes called an "arraignment"), the judge will determine whether there is probable cause to believe that (1) a crime was committed; and (2) you committed that crime.
If the judge finds no probable cause, the matter will be dismissed and you will be released. If the judge does find probable cause, you will enter a plea of "guilty" or "not guilty." A plea of guilty is normally entered at this stage only if you and your criminal defense lawyer have negotiated a plea bargain with the State. Assuming you plead "not guilty," your case will proceed to trial (though it still may be resolved before trial by means of a plea bargain).
A Note About Plea Bargains
A plea bargain is a means of resolving your case without a trial. Essentially, it is a deal negotiated between the prosecutor and the defendant. Typically, the prosecutor offers to recommend a lighter sentence or to drop more serious charges in exchange for the defendant agreeing to plead guilty (or no contest) and forego a trial. The bargain must be approved by a judge. It's important to understand that a guilty plea is the legal equivalent of a criminal conviction and carries with it all the potential collateral consequences of a conviction. Always consult with an experienced criminal defense lawyer before you agree to a plea bargain.
PRE-TRIAL PROCEEDINGS
Following the preliminary hearing, the prosecution and your defense lawyer will engage in a process called "discovery." Discovery usually involves three steps:
1. The prosecution will make an initial, voluntary disclosure of its evidence against you, as well as exculpatory evidence (evidence that is favorable to you on the issues of guilt or punishment).
2. Your lawyer will make an informal request or demand for additional evidence, usually by means of a letter to the prosecutor.
3. Your lawyer will file a motion (a formal written request), asking the court to order the prosecution to turn over any outstanding evidence.
During the discovery process, the court will set multiple status hearings with the lawyers, to monitor the progress of the case.
Also during this interim period before trial, your defense lawyer will identify legal issues that can be addressed through motions (formal written requests to the court). For example, if the evidence against you was obtained in violation of your constitutional rights (e.g., by means of an unlawful search and seizure), your defense lawyer might be able to have that evidence "suppressed" or tossed out.
TRIAL
Trial will begin with jury selection. Following jury selection, the lawyers will give opening statements. The prosecution then will present its evidence against you, through the testimony of witnesses. Your defense lawyer will challenge the witnesses' veracity and credibility through cross- examination. At the close of the prosecution's case, it will be your lawyer's turn to present your defense. The evidence phase of the trial will conclude with closing arguments by the lawyers. The case will then go to the jury for deliberations and a verdict.
SENTENCING
If the jury finds you "not guilty," then the case is over and you are released from the criminal justice system to return to your life. If, however, you are found guilty, then a separate hearing will be scheduled, at which time you will be sentenced.
KNOWLEDGEABLE PHOENIX DUI LAWYER
We help keep GOOD people out of jail — Future First Criminal Law is your top choice for competitive criminal defense and DUI law firms. Our practice is limited to a small number of criminal defense clients to best devote all of our time and attention to EVERY client's needs. We understand that your future is at risk and our team will work diligently to develop an unwavering defense in court.
Clients Are Our #1 Focus
We only serve the "Phoenix Area" because we do not go outside of Maricopa County
Dedicated To Criminal Defense
We Educate & Advocate
Request A FREE Consultation
Payment Plans Available
Have you been involved in DUI? Contact an lawyer today to protect your rights and freedoms. They can help you gain an understanding of the criminal defense legal process and learn about the options available to you. Create a thorough defense strategy to give you your best chances — Schedule a free consultation.
Find The Right Phoenix, AZ DUI Lawyer For Your Case
If you need a DUI lawyer in Arizona, Look for an experienced criminal defense law firm that can dedicate all of their time and resources to helping clients with criminal charges. Find a knowledgeable DUI lawyer who is willing to educate and advocate through every step of the legal process. Future First Criminal Law will get to know your case and develop a strategy that will work best for you. Request a free consultation today.
| | |
| --- | --- |
| | 54+ Five-Star Google Reviews |
Allen Hsu, Attorney
"Mr. Divelbiss is a GREAT attorney, very honest and reliable. He takes his times with every client and answers all questions and concerns. It has been a pleasure working with Mr. Divelbiss and he serves his clients very well!"

| | |
| --- | --- |
| | 2999 N. 44th St. Suite 307, Phoenix, AZ 85018 |
| | |
| --- | --- |
| | 8650 N. 35th Ave. Suite 110, Phoenix, AZ 85018 |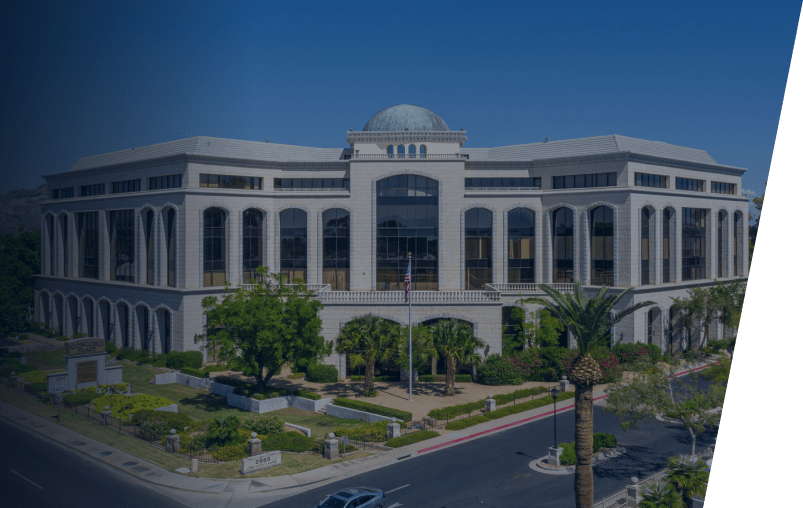 | | |
| --- | --- |
| | 2999 N. 44th St. Suite 307, Phoenix, AZ 85018 |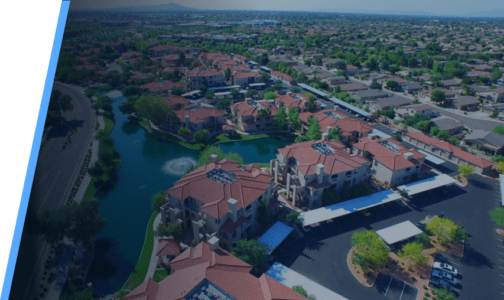 | | |
| --- | --- |
| | 8650 N. 35th Ave. Suite 110, Phoenix, AZ 85018 |
Serving the Greater Phoenix Area
Maricopa County
Avondale, Buckeye, Chandler, Gilbert, Glendale, Goodyear, Mesa, Phoenix, Scottsdale, Surprise, Tempe