54+ Five-Star Google Reviews
"Attorney Divelbiss is bright, hard-working, and well-versed in criminal law. His legal writing is superb, and his commitment to his clients is outstanding. He will fight for you and offer you the best defense possible. Additionally, he is a pleasure to work with. I fully endorse this lawyer."

J.S.
54+ Five-Star Google Reviews
"I hired Zachary after I found myself charged with a felony. He put me at ease right away and during the whole process he explained each step to where I understood everything and was always available for any questions I had. "

S.N.
54+ Five-Star Google Reviews
"Attorney Zachary is a brilliant attorney, I highly recommend his company to resolve any legal/criminal matter satisfactorily. He still continue to work on my case to tie some loose ends. He is intelligent , prompt and a problem solver. I thank him a million times to protect my dignity and reputation."

D.G.
54+ Five-Star Google Reviews
"I have had the pleasure of working with Mr. Divelbiss in the past and know him to be a hard working professional. His attention to detail and care for his clients set him apart from the rest!"

Joshua Black, Attorney
54+ Five-Star Google Reviews
"Attorney Divelbiss is a hard worker and will advocate for his clients with an attention to detail that you don't see very often these days."

Brandon White, Attorney
54+ Five-Star Google Reviews
"Attorney Divelbiss is bright, hard-working, and well-versed in criminal law. His legal writing is superb, and his commitment to his clients is outstanding. He will fight for you and offer you the best defense possible. Additionally, he is a pleasure to work with. I fully endorse this lawyer."

Josephine Hallam, Attorney
54+ Five-Star Google Reviews
"Mr. Divelbiss and I worked in the same office, although we were at different law firms. He was eager to learn and developed a reputation for honesty and zealous advocacy."

Kristopher Califano, Attorney

54+ Five-Star Google Reviews
"Mr. Divelbiss is a GREAT attorney, very honest and reliable. He takes his times with every client and answers all questions and concerns. Is been a pleasure working with Mr. Divelbiss and he serves his clients very well!"

Allen Hsu, Attorney
5 REASONS YOU NEED OUR CRIMINAL DEFENSE LAWYERS
 1. It's not a fair fight.
The "criminal justice system" is a powerful collaboration of individuals and government agencies working together toward one goal: to obtain a criminal conviction. The police and the prosecutor share information and work together as a team on a criminal case before, during and after an arrest is made. Anyone who tries to take on the system alone is at a distinct disadvantage. Having an experienced criminal defense lawyer on your side helps to level the playing field.
2. The goal of a police investigation is to find evidence against you.
Police investigations are designed to get convictions, not to find the truth. Police officers are trained to do one thing when investigating a crime: obtain evidence for use in a criminal prosecution. Your defense attorney's investigation, on the other hand, serves a different purpose to find holes in the prosecution's evidence, gaps in proof, inconsistencies, and other discrepancies that may give rise to reasonable doubt.
3. Police officers sometimes overreach.
Did the officers' conduct, in connection with your arrest and/or in gathering the evidence against you, violate your constitutional rights? If so, your defense attorney can ask a judge to throw out(or "suppress") the unlawfully obtained evidence before your case goes to trial.
4. The laws and procedures that govern a criminal case are complicated.
Unless you have studied and trained in the law, it is impossible for you to know all of your rights or when those rights are being violated. An experienced criminal defense attorney will stand between you and the government; assert your rights; and protect you from an overzealous prosecutor.
5. The decisions you make will have long-term consequences.
Much is at stake in a criminal prosecution. A knowledgeable criminal defense attorney can offer wise counsel, based on experience, to help you make the many strategic decisions you will be faced with as your case winds its way through the criminal process.
To learn more about how we can help you defend against criminal charges or a criminal investigation, please call us.
Future First Criminal Law is a criminal defense law from that educates and advocates for those who are accused of felony and misdemeanor crimes in Arizona. Future First Criminal Law understands that your future is important whether that be with your career, education, or family, as our core values have always been to help keep good people out of jail!
Are you being investigated for a crime? Have you, or has a loved one, been arrested and charged with a crime? If so, the wheels of the criminal justice system have been set in motion, and you cannot simply wring your hands and hope it all goes away. We know this is a stressful time, but you have to take action to protect your rights. Early intervention by an experienced criminal defense attorney can make all the difference
If you would like to talk about your situation, please reach out to us. We are available 24/7.
KNOWLEDGEABLE PHOENIX DUI LAWYERS
We help keep GOOD people out of jail — Future First Criminal Law is your top choice for competitive criminal defense and DUI law firms. Our practice is limited to a small number of criminal defense clients to best devote all of our time and attention to EVERY client's needs. We understand that your future is at risk and our team will work diligently to develop an unwavering defense in court.
Clients Are Our #1 Focus
We only serve the "Phoenix Area" because we do not go outside of Maricopa County
Dedicated To Criminal Defense
We Educate & Advocate
Request A FREE Consultation
Payment Plans Available
Have you been involved in DUI? Contact our lawyers today to protect your rights and freedoms. They can help you gain an understanding of the criminal defense legal process and learn about the options available to you. Create a thorough defense strategy to give you your best chances — Schedule a free consultation.
Find The Right Phoenix, AZ DUI Lawyers For Your Case
If you need a DUI attorney in Arizona, Look for an experienced criminal defense law firm that can dedicate all of their time and resources to helping clients with criminal charges. Find a knowledgeable DUI attorney who is willing to educate and advocate through every step of the legal process. Future First Criminal Law will get to know your case and develop a strategy that will work best for you. Request a free consultation today.
| | |
| --- | --- |
| | 54+ Five-Star Google Reviews |
Allen Hsu, Attorney
"Mr. Divelbiss is a GREAT attorney, very honest and reliable. He takes his times with every client and answers all questions and concerns. It has been a pleasure working with Mr. Divelbiss and he serves his clients very well!"

| | |
| --- | --- |
| | 2999 N. 44th St. Suite 307, Phoenix, AZ 85018 |
| | |
| --- | --- |
| | 8650 N. 35th Ave. Suite 110, Phoenix, AZ 85018 |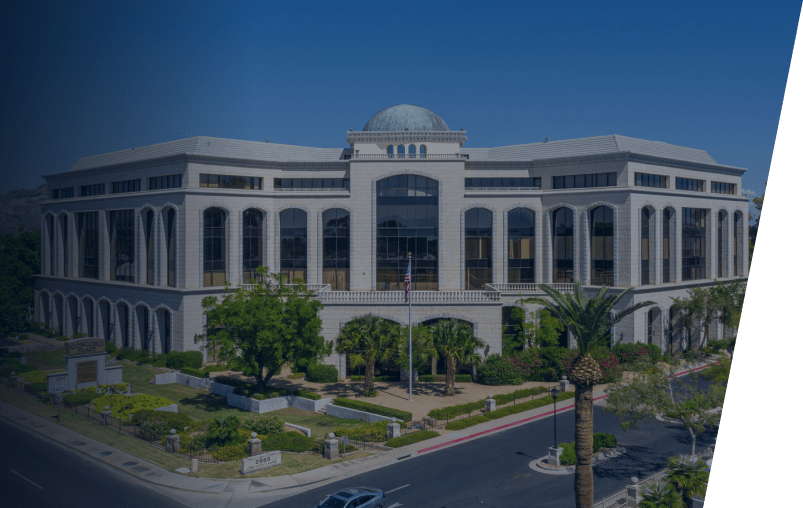 | | |
| --- | --- |
| | 2999 N. 44th St. Suite 307, Phoenix, AZ 85018 |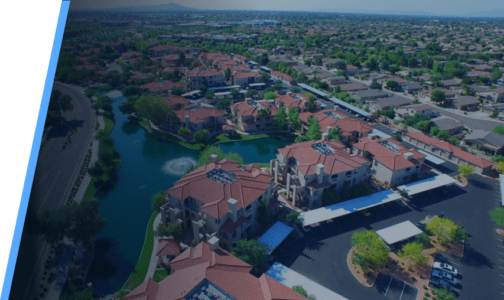 | | |
| --- | --- |
| | 8650 N. 35th Ave. Suite 110, Phoenix, AZ 85018 |
Serving the Greater Phoenix Area
Maricopa County
Avondale, Buckeye, Chandler, Gilbert, Glendale, Goodyear, Mesa, Phoenix, Scottsdale, Surprise, Tempe