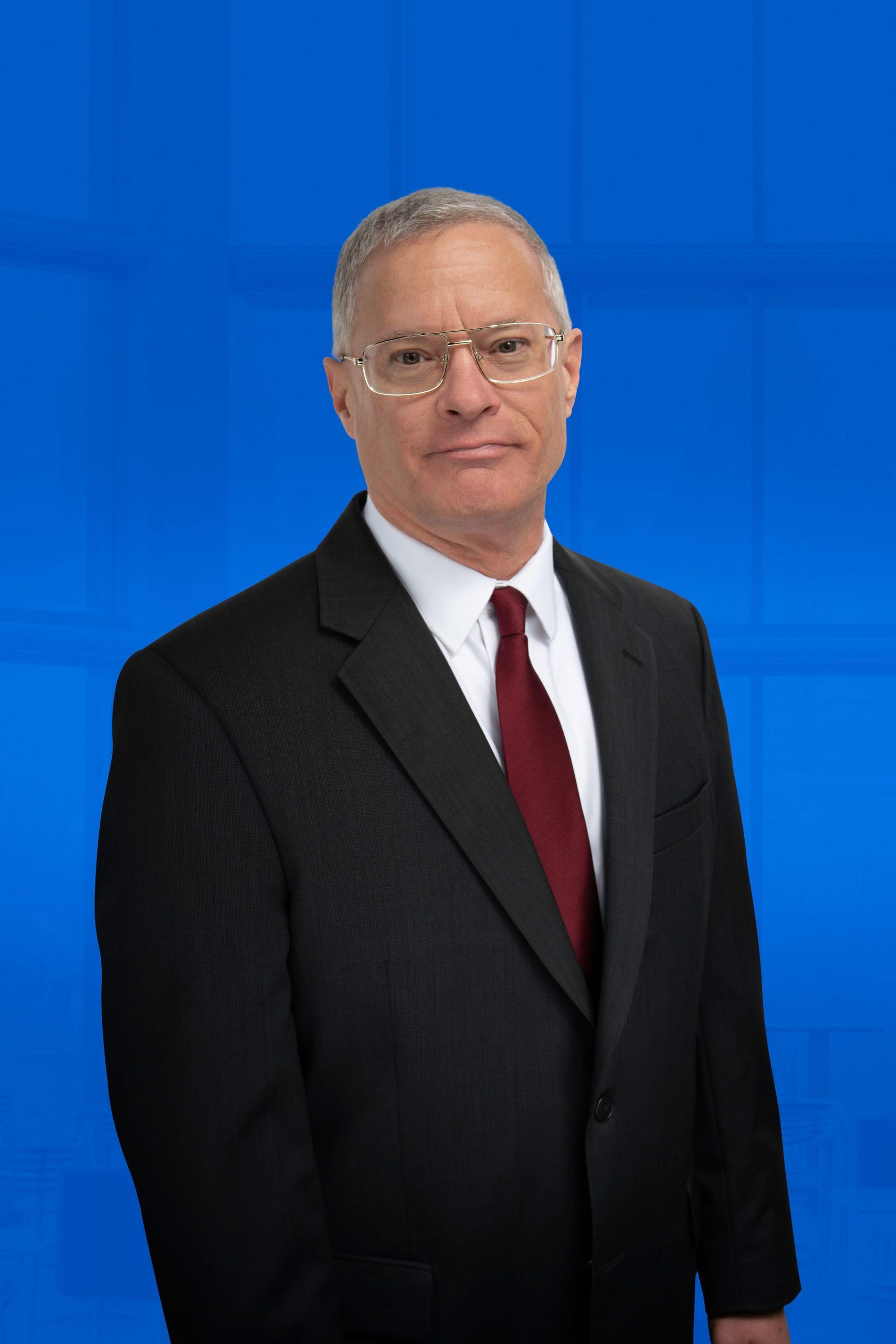 Ed Robinson
Lawyer
Ed is the primary lawyer at Future First Criminal Law. With over 25+ years of experience in criminal defense and DUI law he has seen it all. Ed has managed extremely complex trials masterfully and successfully. His primary focus has always been to help good people in bad situations and to even out the playing field in the justice system. Ed is a man of the people as he believes as a lawyer he is to help as many people as possible.
Importantly, Ed began his legal career in New York where the justice system is completely different. His career has prospered over the past 20+ years in Arizona; and the knowledge he gained in New York has facilitated his success on numerous trials and case dismissals here!
At Future First Criminal Law, Ed is particularly excited the firm uses modern video recording technology to deliver the best legal representation to clients; a process no other criminal law firm uses. Ed creates custom videos for each client where he breaks down the police report to show you all the vital details and how he uses those details to win your case. At the end of the video, Ed is even able to explain what your best-case outcomes are going to be and where he was able to get charges, jail and fines dismissed!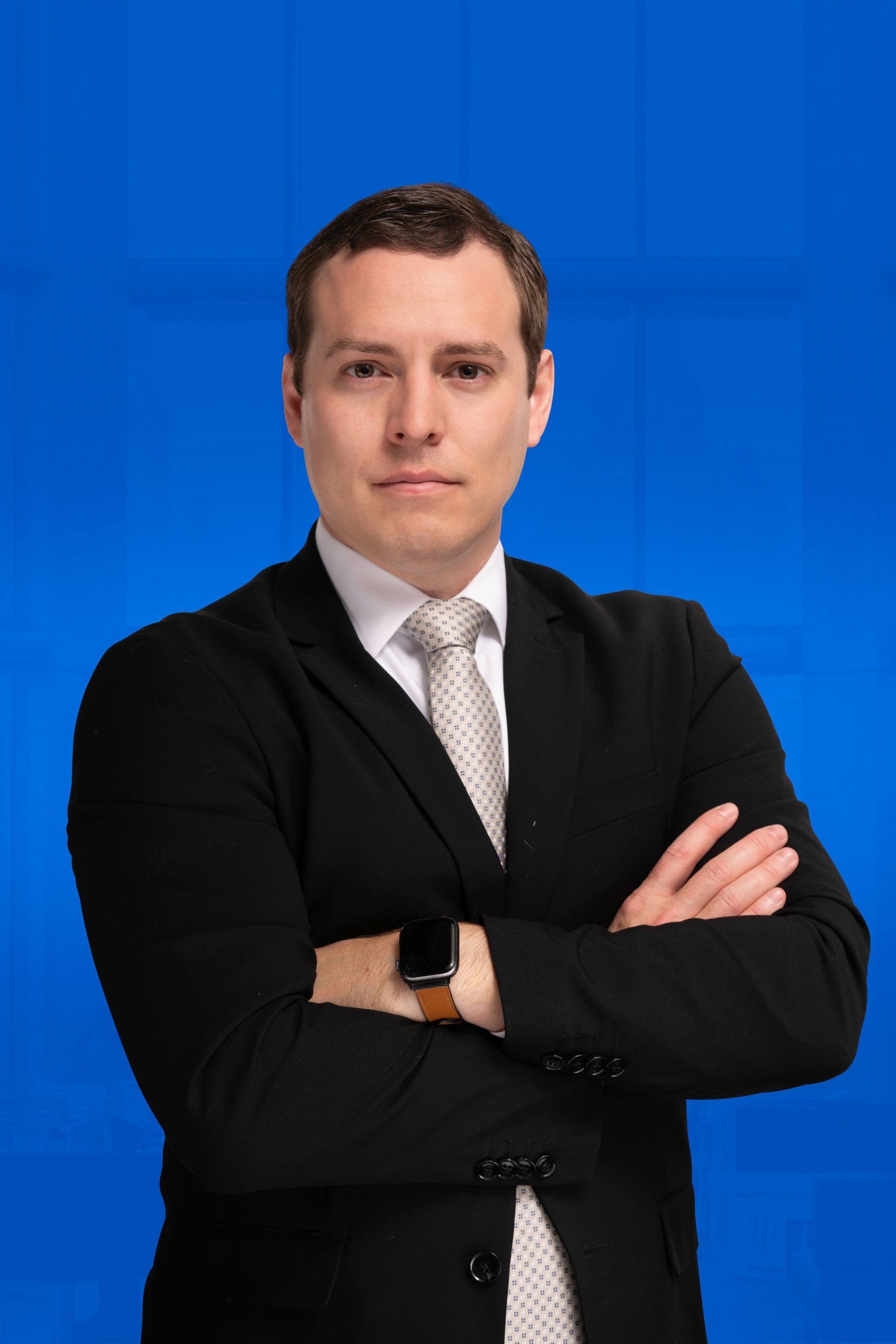 Zachary Divelbiss
Lawyer/Owner 
Born and raised in Arizona, Zach is the founder of Future First Criminal Law. While in college at Arizona State University, Zach had multiple run-ins with the law and ended up representing himself in court even before he became a lawyer. Zach has personally experienced the unfairness of the Arizona justice system.
In one bizarre case, Zach was charged with possessing a fake ID even though the driver's license was 100% authentic and issued to him by MVD. Zach fought his case at trial thinking it was going to be an easy win because the ID was his. However, Zach learned the hard way he could not compete against the prosecutor without a lawyer. At trial Zach was found criminally guilty of having a fake ID. The judge explained, when driving privileges are suspended, your drivers license automatically becomes invalid, and thus fake.
Out of an eagerness to learn every criminal law and represent others who need help when dealing with the system, Zach decided to attend law school. Zach graduated seventh in his class with honors and was the only person at his law school to earn the Mission Pillar Award (MVP Award). With his years of experience in criminal defense, he started the firm to protect the rights of those accused. He is particularly passionate about helping first time offenders who deserve to have the best outcome to protect their future. Zach strongly believes jail is not the answer in our justice system, while prosecutors believe jail solves all problems.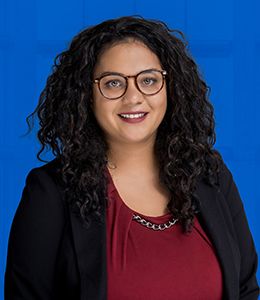 Kendra
Operations Manager
As the Operations Manager at Future First Criminal Law, Kendra has a ton of responsibility on creating the best law firm for our clients and our employees. Kendra is continually testing and introducing advanced products and technology to the firm that drastically sets our firm apart from all others. Her ability to dedicate as much time as needed to onboarding, training and improving each employees productivity is a major asset in our ability to win cases over and over!
Originally from Wyoming, Kendra has spent 20+ years in Arizona and is a huge football and hockey fan. Graduating from Arizona State University in 2016, Kendra has devoted herself to her community by working with an organization that serves Arizona's veterans, students, and homeless populations while providing services to bettering their futures.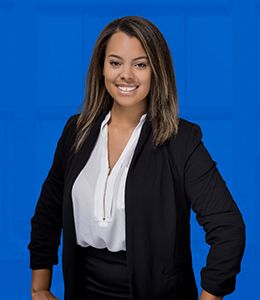 Megan
Legal Case Manager
As the Legal Case Manager, Megan has the unique responsibility of managing all the criminal and DUI cases as they go through the criminal justice system and Future First Criminal Law. Megan effectively is the first line of defense when it comes to getting cases dismissed as she has unique training and advanced skill to identify when the police do not have jurisdiction and then we can get the case dismissed!
Megan was born in Colorado Springs, Colorado, and grew up in Nebraska, where she graduated from the University of Nebraska Omaha. After graduation, Megan decided to move to Arizona, to find this rewarding career where she could use her passion for helping others everyday.
Laura
Legal Assistant
Laura has the privilege of being the Legal Assistant at Future First Criminal Law as this position holds some of the most diverse responsibilities. Her daily tasks include filing motions, calling Judge's assistants, managing the law firm's calendar, navigating the never ending complications with ADOT and MVD and checking to see if any prefile cases have been charged. Laura is a master juggler of the law firm as she has the dynamic ability to be in all places at all times. Without her, the clients would not nearly have the amazing results they do!
Laura is originally from Argentina where she was born and raised. Her favorite hobbies include spending time with her niece and nephew while they cheer for their favorite fútbol player, Lionel Messi. She is also a major fan of all marvel movies and shows. 
Our vision is to develop a successful, sustainable and profitable law firm with multiple offices that specialize in criminal defense issues; including felonies, misdemeanors and traffic offenses, with a reputable team of professionals that dominate the legal community and recognized as an integrity-driven business that helps a wide range of clients with pending criminal issues.
Our mission is to help keep good people out of jail by balancing the criminal justice playing field so that each of our clients has a fighting chance to achieve realistic outcomes for their individual legal situations. We aim to do so by educating our clients about the options they face, while vigorously advocating for them throughout the legal process.
Integrity
– We will always be honest and forthright with our clients, regarding our representation and their expectations.
Accountability
– We will always endeavor to do what we say we are going to do, when we say we are going to do it.
Transparency
– We will always endeavor to be straightforward and timely in our communications with our clients so that they stay up to date and informed of the status of their case.
Authenticity
– We will always err on the side of the truth and never provide unrealistic expectations to our clients by overstating our abilities achieve their desired results.
Empathy
– We will always treat the needs of our clients as with the utmost respect and value, by empathizing with their legal situation and providing them with the care and compassion they need at one of the most challenging times in their life.
Arizona Criminal Defense Lawyer
Zachary J. Divelbiss, Esq.
Professional Experience
Future First Criminal Law – Founder/Owner/Lawyer
Divelbiss Criminal Law – Founder/Owner/Lawyer
Ryley, Carlock & Applewhite – Attorney
Maricopa County Public Defender's Office – Clerk/Extern
Lorona Mead, PLC – Intern
Cavanagh Law Firm – Extern
Harla Davison Law Firm – Extern
Bar and Court Admissions
Professional Education
Arizona Summit Law School
J.D. (2016) | Legal Studies 2014-2016
Honors: Donald E. Lively Mission Pillar Award
Cum Laude | Castro and Merit Scholarship
Dean's Award 2014-2016 Top 10%
Graduation Activities: Law Review & Moot Court
Arizona State University
B.S. (2014) | Justice Studies 2010-2014
Honors: Cum Laude | Provost Scholarship
Professional Affiliations
Maricopa County Bar Association – Member
Professionalism Advisory Council – MCBA
Criminal Law Section – MCBA
Young Lawyer Division – MCBA
Solo and Small Firm Division – MCBA
Awards & Recognition
Graduated Early With Cum Laude Honors From Arizona Summit Law School
Honorary Recipient of the Donald E. Lively Mission Pillar Award
Solely Practices Criminal & DUI Defense
Focuses on DUI & Criminal Defense Representation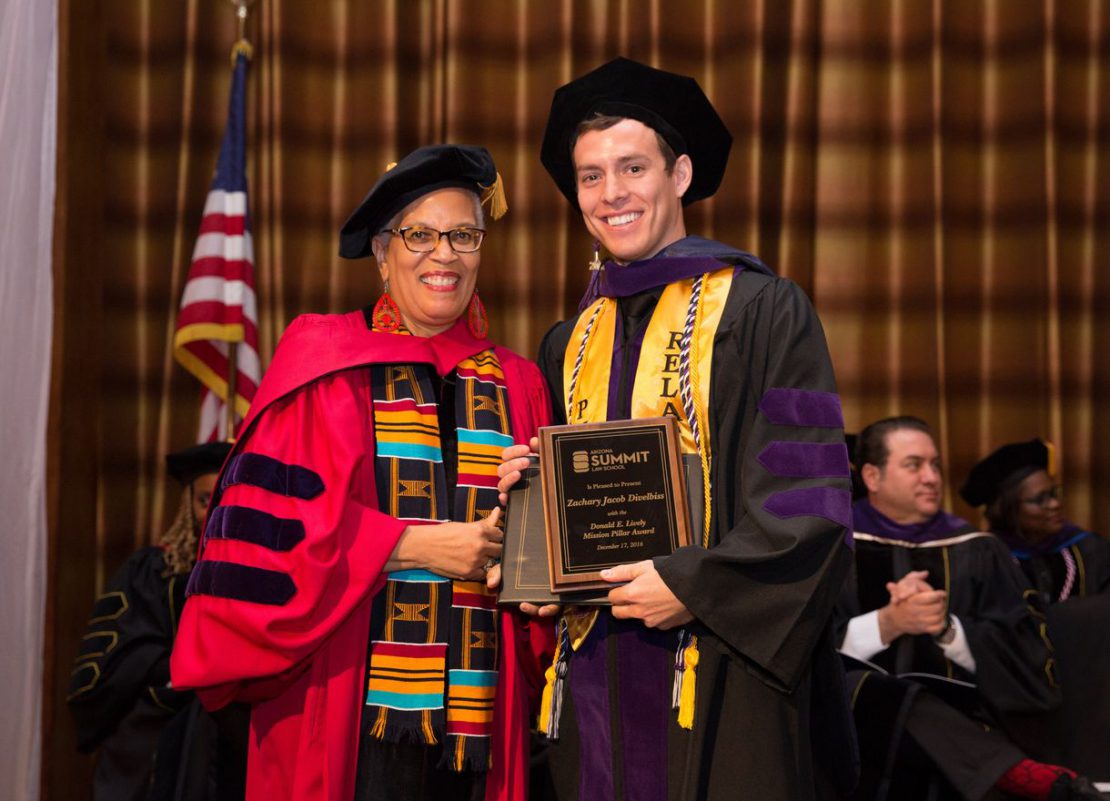 How our firm decided on criminal defense?
Zachary Divelbiss was born and raised in Apache Junction, Arizona. Growing up in Apache Junction provided him a unique perspective on life and helped him recognize the ever-growing notion of stereotypes causing people to judge others based on unfounded-predetermined bias. Zachary attended ASU on a full-ride scholarship and majored in Justice Studies to better understand the inequality dividing humans. The teachings at ASU helped him understand where prejudice comes from and why people fear those who are different. It also taught him individuals and groups are systematically discriminated against based on financial poverty, race, ethnicity, gender and other minority attributes.
Zachary's goal after attending ASU was to help as many people as he could for those who need more assistance than others. Zachary accepted the challenge of a private law school, Arizona Summit Law School, to utilize the law as a tool for those who require representation. Zachary accelerated his law school education and graduated in two years at the top of his class with Cum Laude Honors. Future First Criminal Law is a criminal defense law firm that educates and advocates for those who are accused of felony and misdemeanor crimes in Arizona to help alleviate the burden of criminal convictions on fellow citizens of the United States of America.
What distinguishes our law firm from others?
At Future First Criminal Law, we have experience on both sides of the courtroom as both a defendant and attorney. In Zachary's youth, he received many criminal charges and even spent time in jail. He took that experience and focused everything toward helping others in similar situations – he went to law school and continues to help those accused of criminal offenses. Zachary cares about every person accused of a crime because he has been there before and understands the stress/confusion everyone faces when they go to court.
What experience or education distinguishes our lawyers from others?
Zachary Divelbiss graduated from a private law school at the top of his class (honors) in two years instead of three years. He was the youngest person in his graduating class; also receiving distinguished honors by accepting the Donald E. Lively Mission Pillar Award – awarded to one person and must be voted on by teachers and faculty at the law school. Zachary accepted a position with the Maricopa County Public Defender's Office while still in law school and received specialized training in criminal defense provided by a government firm. After gaining knowledge and experience, Zachary started his law firm and continues to help as many people as possible.