54+ Five-Star Google Reviews
"Attorney Divelbiss is bright, hard-working, and well-versed in criminal law. His legal writing is superb, and his commitment to his clients is outstanding. He will fight for you and offer you the best defense possible. Additionally, he is a pleasure to work with. I fully endorse this lawyer."

J.S.
54+ Five-Star Google Reviews
"I hired Zachary after I found myself charged with a felony. He put me at ease right away and during the whole process he explained each step to where I understood everything and was always available for any questions I had. "

S.N.
54+ Five-Star Google Reviews
"Attorney Zachary is a brilliant attorney, I highly recommend his company to resolve any legal/criminal matter satisfactorily. He still continue to work on my case to tie some loose ends. He is intelligent , prompt and a problem solver. I thank him a million times to protect my dignity and reputation."

D.G.
54+ Five-Star Google Reviews
"I have had the pleasure of working with Mr. Divelbiss in the past and know him to be a hard working professional. His attention to detail and care for his clients set him apart from the rest!"

Joshua Black, Attorney
54+ Five-Star Google Reviews
"Attorney Divelbiss is a hard worker and will advocate for his clients with an attention to detail that you don't see very often these days."

Brandon White, Attorney
54+ Five-Star Google Reviews
"Attorney Divelbiss is bright, hard-working, and well-versed in criminal law. His legal writing is superb, and his commitment to his clients is outstanding. He will fight for you and offer you the best defense possible. Additionally, he is a pleasure to work with. I fully endorse this lawyer."

Josephine Hallam, Attorney
54+ Five-Star Google Reviews
"Mr. Divelbiss and I worked in the same office, although we were at different law firms. He was eager to learn and developed a reputation for honesty and zealous advocacy."

Kristopher Califano, Attorney

54+ Five-Star Google Reviews
"Mr. Divelbiss is a GREAT attorney, very honest and reliable. He takes his times with every client and answers all questions and concerns. Is been a pleasure working with Mr. Divelbiss and he serves his clients very well!"

Allen Hsu, Attorney
THE REALITY OF PROBATION
SIX THINGS EVERY PERSON FACING CRIMINAL CHARGES NEEDS TO KNOW
If you have been charged with a criminal offense, you may be offered a plea bargain that includes a sentence of probation, in lieu of jail time. While you may be immensely relieved by this offer, it is important that you understand the hard reality of probation before you enter into this agreement and your sentence begins. Most defendants have no idea how difficult it can be to successfully complete probation. Here is an overview of some of the hurdles you are likely to encounter:
1. PROBATION CAN BE SHOCKINGLY EXPENSIVE.
As a condition of probation, a defendant may be required to pay court costs, restitution, fines and fees, all of which can add up to thousands of dollars. In addition, most courts require probationers to pay supervision-related costs. The price tag for supervision alone – essentially, the administrative cost of having a probation officer assigned to your case — can reach up to $150 per month in some states. Depending on the charges against you and the terms of your probation, additional costs might include:
DRUG AND ALCOHOL TESTING
Drug and alcohol evaluations and tests are common probation requirements. Judges routinely order defendants involved in drug and drunken-driving cases to undergo substance abuse evaluations, which can cost as much as $150. Based on the findings of the evaluation, judges and probation officers can order regular and/or random drug and alcohol tests as a condition of probation. Costs associated with these blood, urine, hair and saliva tests generally range from $25 to $150. Probation officers determine how often to require these examinations. It is not unheard of for supervisees to spend more than $100 a week on drug and alcohol testing. The cost of getting to and from a testing center also rests with the defendant.
IGNITION INTERLOCK SYSTEMS
Interlock systems are a common condition of probation in drunken-driving cases. These devices work like a mini-breathalyzer that is connected to the car's ignition system and prevent a person who has consumed alcohol from starting the vehicle. The cost of an interlock system – including set-up and monthly monitoring fees — can add up to more than $1,000 a year.
ELECTRONIC MONITORING
Courts often order electronic monitoring (via a device strapped to the defendant's ankle) in drug cases and in cases where the court seeks to protect a victim and/or the community. They also are regularly imposed on defendants suspected of having gang connections. These systems are used to enforce geographical restrictions handed down during sentencing. Set-up costs alone can reach $200, and daily monitoring fees can range from a few dollars to $35. In addition, some states require a defendant to set up and pay for a telephone landline.
2. THE EMPLOYMENT REQUIREMENT IS A CATCH-22.
Employment often is a condition of probation, but other conditions of probation can make it hard to find employment and/or stay employed. As a consequence, the employment requirement often causes intense stress for several types of defendants. For example, the employment requirement regularly creates problems for law enforcement officials, active-duty military personnel and others who must carry, use or have access to firearms as part of their employment duties. Federal law (and the law of most states) prohibits felons and those convicted of DUI from possessing or owning firearms. Because they are no longer permitted to carry firearms, these individuals often lose their jobs and, as a result, have difficulty completing probation.
Similarly, defendants employed in jobs with licensing requirements are sometimes unable to continue working in their chosen profession as a result of a criminal conviction. This includes, for example, attorneys, accountants, teachers, contractors and physicians, who may have their license suspended/revoked following a felony conviction.
Frequent random drug tests also can also make it hard to maintain a job. Probationers typically receive a phone call or some other type of notice advising them to report to a sample collection center within a specific (usually very short) period of time. Compliance often causes workplace absenteeism and can lead to unemployment.
Electronic monitoring can hinder employment opportunities because these systems are not set up to deal with unexpected overtime or shift changes or a change in the location of a job site. Community service requirements, AA meetings, and/or other court-mandated drug or alcohol counseling also can make it difficult to keep regular hours and maintain employment.
3. GEOGRAPHIC/TRAVEL RESTRICTIONS LIMIT MORE THAN YOUR FREEDOM OF MOVEMENT.
Courts commonly impose geographic/travel restrictions as a condition of probation. For example, a defendant may be prohibited from entering certain neighborhoods and buildings where a victim(s) lives and works. Individuals convicted of drug-related offenses may be prohibited from entering entire neighborhoods identified by the police as drug markets. Those suspected of gang involvement often are not permitted in areas or places associated with gang activity. Similarly, it is common for a judge, as a condition of probation, to prohibit a defendant from leaving the jurisdiction without permission.
These types of geographic/travel restrictions (especially when combined with contact restrictions, as discussed below) limit more than a defendant's freedom of movement; depending on the circumstances, a "no go" zone can limit a defendant's employment opportunities and negatively impact a defendant's personal and home life. For example, geographic restrictions regularly create issues for workers who provide on-site services, such as midwives, housekeepers, contractors, electricians, plumbers, and those who provide appliance repair and "handyman" services. Travel restrictions can make it exceedingly difficult, if not impossible, for anyone whose work requires regular travel outside the jurisdiction (e.g., those in trucking or transportation-related jobs) to continue to do his or her job.
Aside from employment issues, these geographic and travel restrictions can make it impossible to respond to an emergency without risking a probation violation and can result in a probationer missing out on major events in the lives of family and friends (e.g., graduations, weddings, funerals), even with advance notice and planning.
4. CONTACT RESTRICTIONS ADD ANOTHER LAYER OF DIFFICULTY.
Judges regularly prevent defendants from having any contact with specific individuals (e.g., friends, co-defendants) and designated groups of people, including children. These contact restrictions, like travel restrictions, can have a ripple effect that makes it difficult to successfully complete probation. For example, a common condition of probation is a prohibition on associating with anyone involved with criminal activity and/or anyone who has been convicted of a felony. This can restrict a defendant's employment opportunities. Moreover, it may result in a defendant having to move from his or her residence and make it difficult for the defendant to find adequate housing. This is true for any defendant who has a partner, spouse, adult children or siblings who might be involved in questionable activities; who have felony convictions; who are suspected of gang-related activity; or who have children. Broadly speaking, contact restrictions imposed as a condition of probation can separate a defendant from his or her support system and create a deep sense of isolation.
5. PROBATION CAN LAST A LONG TIME, AND THE THREAT OF INCARCERATION IS EVER-PRESENT.
Probation is not a get out of jail free card; it is a conditional release and, as discussed above, those conditions – e.g., fines, restitution, community service, electronic monitoring, drug/alcohol testing and counseling, travel/contact restrictions — can be onerous. You may find yourself in violation, despite your best efforts. When a defendant is found to have violated his or her probation, the judge can revoke and reinstate probation, which will extend the time a defendant remains on probation. Alternatively, the judge can revoke probation and sentence a defendant who cannot or will not comply with the conditions of probation to jail or prison. As a consequence, defendants often find themselves on probation for longer periods of time than expected and/or spending time in jail or prison after struggling on probation and paying supervision-related costs for years.
6. YOUR DEFENSE ATTORNEY MAY BE ABLE TO HELP, BUT THE SOONER YOU SPEAK UP, THE BETTER.
Talk with your attorney about the proposed terms of probation before you agree to a plea bargain and/or before sentencing. Your attorney can ask the judge not to impose a particular restriction. Of course, the prosecutor can always object to your request, and the judge does not have to grant it. After sentencing, you face an uphill battle in modifying the conditions of your probation. Your attorney may be able to file a motion (a formal, written request) for a hearing to discuss the matter with the judge. This will not be just a quick conversation between your lawyer and the judge; rather, it will be a fully contested court proceeding. Your attorney will make your request for modification, and then the prosecutor will have an opportunity to oppose that request. Your probation officer may be called as a witness, to provide evidence of your good or bad behavior and to make a recommendation. Only then would the judge issue a ruling. Keep in mind, too, that certain restrictions (e.g., those involving firearms) are established by law and cannot be modified or lifted under any circumstances
KNOWLEDGEABLE PHOENIX DUI ATTORNEY
We help keep GOOD people out of jail — Future First Criminal Law is your top choice for competitive criminal defense and DUI law firms. Our practice is limited to a small number of criminal defense clients to best devote all of our time and attention to EVERY client's needs. We understand that your future is at risk and our team will work diligently to develop an unwavering defense in court.
Clients Are Our #1 Focus
We only serve the "Phoenix Area" because we do not go outside of Maricopa county
Dedicated To Criminal Defense
We Educate & Advocate
Request A FREE Consultation
Payment Plans Available
Have you been involved in DUI? Contact an attorney today to protect your rights and freedoms. They can help you gain an understanding of the criminal defense legal process and learn about the options available to you. Create a thorough defense strategy to give you your best chances — Schedule a free consultation.
Find The Right Phoenix, AZ DUI Attorney For Your Case
If you need a DUI attorney in Arizona, Look for an experienced criminal defense law firm that can dedicate all of their time and resources to helping clients with criminal charges. Find a knowledgeable DUI attorney who is willing to educate and advocate through every step of the legal process. Future First Criminal Law will get to know your case and develop a strategy that will work best for you. Request a free consultation today.
| | |
| --- | --- |
| | 54+ Five-Star Google Reviews |
Allen Hsu, Attorney
"Mr. Divelbiss is a GREAT attorney, very honest and reliable. He takes his times with every client and answers all questions and concerns. It has been a pleasure working with Mr. Divelbiss and he serves his clients very well!"

| | |
| --- | --- |
| | 2999 N. 44th St. Suite 307, Phoenix, AZ 85018 |
| | |
| --- | --- |
| | 8650 N. 35th Ave. Suite 110, Phoenix, AZ 85018 |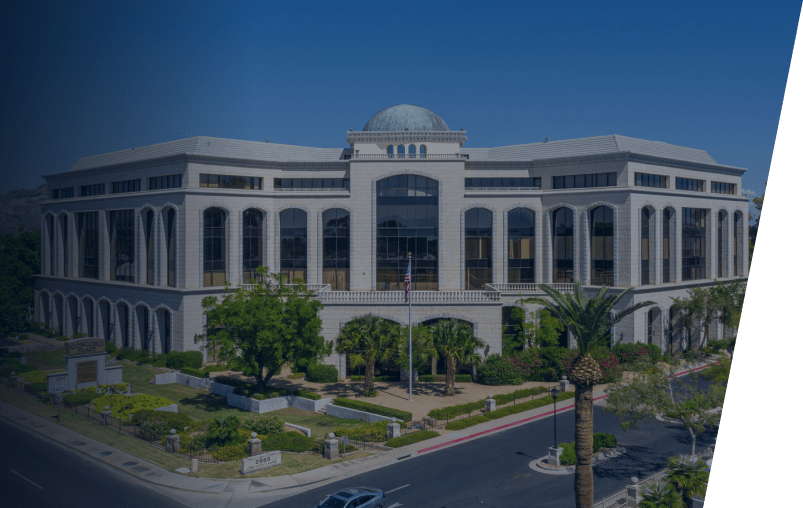 | | |
| --- | --- |
| | 2999 N. 44th St. Suite 307, Phoenix, AZ 85018 |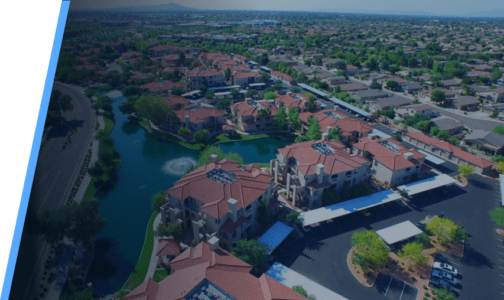 | | |
| --- | --- |
| | 8650 N. 35th Ave. Suite 110, Phoenix, AZ 85018 |