54+ Five-Star Google Reviews
"Attorney Divelbiss is bright, hard-working, and well-versed in criminal law. His legal writing is superb, and his commitment to his clients is outstanding. He will fight for you and offer you the best defense possible. Additionally, he is a pleasure to work with. I fully endorse this lawyer."

J.S.
54+ Five-Star Google Reviews
"I hired Zachary after I found myself charged with a felony. He put me at ease right away and during the whole process he explained each step to where I understood everything and was always available for any questions I had. "

S.N.
54+ Five-Star Google Reviews
"Attorney Zachary is a brilliant attorney, I highly recommend his company to resolve any legal/criminal matter satisfactorily. He still continue to work on my case to tie some loose ends. He is intelligent , prompt and a problem solver. I thank him a million times to protect my dignity and reputation."

D.G.
54+ Five-Star Google Reviews
"I have had the pleasure of working with Mr. Divelbiss in the past and know him to be a hard working professional. His attention to detail and care for his clients set him apart from the rest!"

Joshua Black, Attorney
54+ Five-Star Google Reviews
"Attorney Divelbiss is a hard worker and will advocate for his clients with an attention to detail that you don't see very often these days."

Brandon White, Attorney
54+ Five-Star Google Reviews
"Attorney Divelbiss is bright, hard-working, and well-versed in criminal law. His legal writing is superb, and his commitment to his clients is outstanding. He will fight for you and offer you the best defense possible. Additionally, he is a pleasure to work with. I fully endorse this lawyer."

Josephine Hallam, Attorney
54+ Five-Star Google Reviews
"Mr. Divelbiss and I worked in the same office, although we were at different law firms. He was eager to learn and developed a reputation for honesty and zealous advocacy."

Kristopher Califano, Attorney

54+ Five-Star Google Reviews
"Mr. Divelbiss is a GREAT attorney, very honest and reliable. He takes his times with every client and answers all questions and concerns. Is been a pleasure working with Mr. Divelbiss and he serves his clients very well!"

Allen Hsu, Attorney
Watch this video for valuable information.
Download PDF Version
ACTION LIST
WHEN YOUR LOVED ONE IS ARRESTED
Your loved one has been arrested, and you want to help, but you don't know how. What should you do? Who should you call? What should you say (or not say)? In the urgency of the moment, it is hard not to panic. We can help. This list outlines steps you can take to assist and comfort your loved one in the immediate aftermath of an arrest.
IF YOU ARE PRESENT AT THE TIME OF THE ARREST
Be Respectful.
Always be respectful to the police. They are public employees, and it is not illegal to ask them questions as long as you are not impeding their ability to do their jobs. Most officers are willing to provide basic information when questioned politely.
Confirm the arrest.
Ask officers if your loved one is free to go. If they are not, ask if they have been arrested or detained. If they are arrested, ask why. If the arrest was made pursuant to a warrant, inquire what authority issued the warrant and the bond amount. Ask officers where they will be booked, and where you can bond them out. If the charge is a misdemeanor, the arresting officer may be able to tell you the bond amount, and where it can be posted. In some cases, your loved one may qualify for a recognizance or signature bond, meaning they will be released from jail after going through booking procedures, without having to post any money bond.
Gather information.
Try to obtain the name of the arresting agency, and the name of the arresting officer or officers. Note the time, date, and location of the arrest. Write it all down, so you won't forget. This information can be very useful in locating your loved one in the local jail system, and these facts could be relevant to future court motions challenging the validity of the arrest.
Reassure your loved one.
If you are able to communicate with your loved one before he is taken the to the stationhouse, advise him not to answer any questions that go beyond routine booking questions like name and date of birth. Reassure him that you will make attempts to bond him out of custody as soon as possible, and that you will help him obtain a qualified criminal defense lawyer.
Be available.
Make sure that your phone is charged and turned on and that you have it with you. Once at the jail, your loved one should be allowed to make a phone call; if he is moved to a new facility, he again should be allowed to make one phone call.
WHEN YOUR LOVED ONE CALLS FROM JAIL
Do not ask for details about what happened.
This is critical because virtually all police stations record these phone calls, and the prosecution surely will obtain a copy of the recording. Do not ask about the circumstances leading up to and surrounding your loved one's arrest. This is not the time for scolding or making excuses.
Get his location.
Ask where your loved one is being held. Get the name (and address, if possible) of the facility, and write this information down.
Remain calm.
In all likelihood, your loved one will be scared and desperate to get out of custody. Remain calm. Reassure him that he is not alone and will not be abandoned. You will work to get him out of custody as soon as possible and to find a lawyer to help him.
Urge him to remain silent.
Tell your loved one not to discuss his case with anyone while in custody until he meets with a lawyer. Understand, though, that this will be very difficult for your loved one to do, especially if he is interrogated while in custody. Help him by telling him exactly what to say: "I don't want to answer questions. I want to talk to a lawyer."
Contact a criminal defense lawyer.
Don't delay. With so much at stake, you need a criminal defense lawyer on your loved one's side as soon as possible. It is extremely important that you inform your loved one's lawyer exactly where he is being held. Depending on the situation, the defense lawyer may rush down to the facility to demand to speak with his client. Police officers are required by law to inform detained suspects that their lawyer has arrived and wants to speak with them. This may be crucial in disrupting a custodial interrogation.
IF YOU HEAR ABOUT THE ARREST FROM A THIRD PARTY
Find your loved one.
You may be able to locate your loved one using your local government's website. Commercial inmate locators are a waste of money. Note it takes time for the computer system to be updated. You may call your local law enforcement's non-emergency line to help in locating your friend or family member. Have important information ready, including his full name with correct spelling and AKAs, and date of birth. You can also look up the number for your county jail and call there directly; ask to speak with the booking department. If your loved one is held at a local precinct, it is helpful to know where the arrest took place, when the arrest occurred, and your loved one's current address.
DEAL WITH BOND ISSUES
Determine the specific charge.
Find out what the criminal charge is with as much specificity as possible. Your loved one may have a written document called a charging instrument with the exact name of the alleged crime and specific code section. If you speak with officers at the scene or the jail, they may also be willing to provide you with the exact criminal statute.
Think twice before contacting a bondsman.
If your loved one is being held on a high money bond, you may consider contacting a bail bondsman. These are individuals and businesses who lend money to people for the purposes of posting bond. However, there are real financial and physical risks associated with bail bond agencies. If at all possible, talk to a criminal defense lawyer about your other options first, before you make the call to a bondsman.
Post bond.
When posting bond be aware you may be required to pay an additional fee, usually around $50. Most county jails have a bond window located in the administrative section of the building. Note you should think of bond as a gift to your friend or loved one. Do not plan to get the money back. Bond can be forfeited for failure to appear at future court dates; it may be assigned to your loved one's lawyer; or it may be used to pay your loved one's fines and court costs. If there is any bond left over after the resolution of the case, it is refunded to the person who posted the bond, less an administrative fee, usually around 10%.
Arrange a ride.
Don't forget to arrange a ride for your friend upon their release on bond. Many police stations and county jails are not located in the safest neighborhoods, and your loved one may be released in the middle of the night.
Take care of day-to-day needs.
If your loved one is unable to post bond, he may need your help making necessary arrangements. For example, you will want to provide the jail (or your defense lawyer) with all of your loved one's prescriptions and medications. Also, you may want to contact your loved one's school, work, or community organizations to inform them of future absences. Make certain that things like rent or utilities do not go unpaid while your loved one is incarcerated.
KNOWLEDGEABLE PHOENIX DUI LAWYER
We help keep GOOD people out of jail — Future First Criminal Law is your top choice for competitive criminal defense and DUI law firms. Our practice is limited to a small number of criminal defense clients to best devote all of our time and attention to EVERY client's needs. We understand that your future is at risk and our team will work diligently to develop an unwavering defense in court.
Clients Are Our #1 Focus
We only serve the "Phoenix Area" because we do not go outside of Maricopa County
Dedicated To Criminal Defense
We Educate & Advocate
Request A FREE Consultation
Payment Plans Available
Have you been involved in DUI? Contact a lawyer today to protect your rights and freedoms. They can help you gain an understanding of the criminal defense legal process and learn about the options available to you. Create a thorough defense strategy to give you your best chances — Schedule a free consultation.
Find The Right Phoenix DUI Lawyer For Your Case
If you need a DUI lawyer in Arizona, Look for an experienced criminal defense law firm that can dedicate all of their time and resources to helping clients with criminal charges. Find a knowledgeable DUI lawyer who is willing to educate and advocate through every step of the legal process. Future First Criminal Law will get to know your case and develop a strategy that will work best for you. Request a free consultation today.
| | |
| --- | --- |
| | 54+ Five-Star Google Reviews |
Allen Hsu, Attorney
"Mr. Divelbiss is a GREAT attorney, very honest and reliable. He takes his times with every client and answers all questions and concerns. It has been a pleasure working with Mr. Divelbiss and he serves his clients very well!"

| | |
| --- | --- |
| | 2999 N. 44th St. Suite 307, Phoenix, AZ 85018 |
| | |
| --- | --- |
| | 8650 N. 35th Ave. Suite 110, Phoenix, AZ 85018 |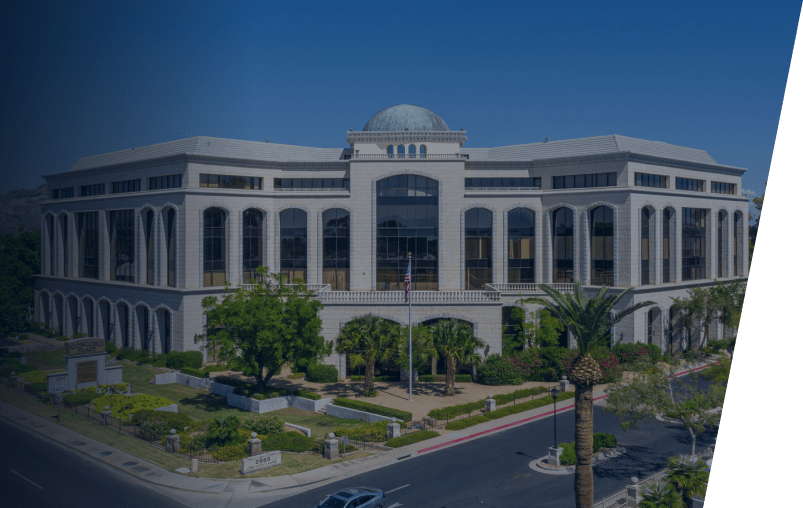 | | |
| --- | --- |
| | 2999 N. 44th St. Suite 307, Phoenix, AZ 85018 |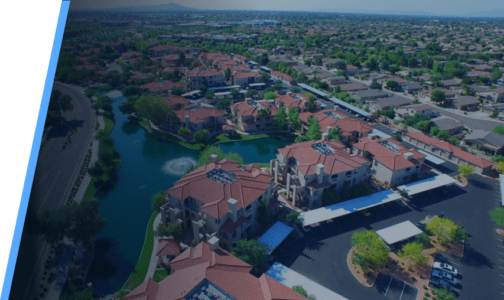 | | |
| --- | --- |
| | 8650 N. 35th Ave. Suite 110, Phoenix, AZ 85018 |
Serving the Greater Phoenix Area
Maricopa County
Avondale, Buckeye, Chandler, Gilbert, Glendale, Goodyear, Mesa, Phoenix, Scottsdale, Surprise, Tempe