54+ Five-Star Google Reviews
"Attorney Divelbiss is bright, hard-working, and well-versed in criminal law. His legal writing is superb, and his commitment to his clients is outstanding. He will fight for you and offer you the best defense possible. Additionally, he is a pleasure to work with. I fully endorse this lawyer."

J.S.
54+ Five-Star Google Reviews
"I hired Zachary after I found myself charged with a felony. He put me at ease right away and during the whole process he explained each step to where I understood everything and was always available for any questions I had. "

S.N.
54+ Five-Star Google Reviews
"Attorney Zachary is a brilliant attorney, I highly recommend his company to resolve any legal/criminal matter satisfactorily. He still continue to work on my case to tie some loose ends. He is intelligent , prompt and a problem solver. I thank him a million times to protect my dignity and reputation."

D.G.
54+ Five-Star Google Reviews
"I have had the pleasure of working with Mr. Divelbiss in the past and know him to be a hard working professional. His attention to detail and care for his clients set him apart from the rest!"

Joshua Black, Attorney
54+ Five-Star Google Reviews
"Attorney Divelbiss is a hard worker and will advocate for his clients with an attention to detail that you don't see very often these days."

Brandon White, Attorney
54+ Five-Star Google Reviews
"Attorney Divelbiss is bright, hard-working, and well-versed in criminal law. His legal writing is superb, and his commitment to his clients is outstanding. He will fight for you and offer you the best defense possible. Additionally, he is a pleasure to work with. I fully endorse this lawyer."

Josephine Hallam, Attorney
54+ Five-Star Google Reviews
"Mr. Divelbiss and I worked in the same office, although we were at different law firms. He was eager to learn and developed a reputation for honesty and zealous advocacy."

Kristopher Califano, Attorney

54+ Five-Star Google Reviews
"Mr. Divelbiss is a GREAT attorney, very honest and reliable. He takes his times with every client and answers all questions and concerns. Is been a pleasure working with Mr. Divelbiss and he serves his clients very well!"

Allen Hsu, Attorney
CHALLENGING EYEWITNESS IDENTIFICATION
Jurors place great importance on eyewitness testimony, particularly if the witness has no obvious axe to grind. In reality, however, eyewitness testimony is inherently unreliable, and mistaken identification often results in a wrongful conviction.
In this Information Sheet, we'll explore two commonly used identification procedures — the photo array and the line-up – to learn how these procedures work and how your defense lawyer can challenge these procedures.
I. IDENTIFICATION PROCEDURES
The Photo Array
With a "photo array," the witness is asked to identify the perpetrator from a set of photographs. A photo array should include at least six photographs, but sometimes will include up to nine. The photos may be laid out like a line-up or may be displayed using a cardboard cutout, which overlays the photographs and partially hides the differences among them. Typically, the photos in the array show only the faces of the men or women pictured and include no other physical characteristics, such as the individual's height, weight, body shape, or manner of dress.
The Line-Up

In a "line-up," the police may have several individuals sit or stand next to each other, while the witness tries to make an identification, usually from the other side of a one-way mirror. The line-up allows the witness to see real people and compare these real people with his memory of the perpetrator's appearance. The eyewitness can see the height, weight, body language, and dress of each individual; he can see the way they walk and assess their demeanor, e.g., whether they are meek and staring at the floor, or aggressive and glaring at the mirror.
II. CHALLENGES TO IDENTIFICATION PROCEDURES
Constitutional Limits on Identification Procedures
Photo arrays and line-ups must comply with the due process clause of the Constitution. Essentially, this means that the photo array or line-up must be administered fairly. The Supreme Court has determined that an identification procedure violates due process when it is "unnecessarily suggestive" and creates a "substantial risk of misidentification."
Grounds to Challenge a Photo Array Identification
Depending on the circumstances, numerous factors might make a photo array unnecessarily suggestive and create a substantial risk of misidentification. For example:
• The photo of the suspect is outdated or does not represent how the suspect normally appears (e.g., the suspect usually wears shoulder-length hair and two or three days of facial stubble, but the photo in the array shows a clean-cut individual with no facial hair).
• The photo is so unlike the other photos that the witness cannot help but conclude that the detective is trying to tell him something. In a photo array, the decoy photographs often are mug shots. If the suspect has never been arrested or if no recent mug shot exists, the photo in the array may come be from any number of sources, e.g., a school photo or a vacation photo.
• The same photograph or another photograph of the suspect was included in more than one photo array. The observant witness will consciously note the repetition, while the less observant witness may subconsciously be guided by it.
Grounds to Challenge a Line-Up Identification
A number of factors may undermine the reliability of a line-up identification to such a degree as to violate the suspect's due process rights. For example:
• The decoys in the line-up do not meet even the basic description of the suspect. (Often, the decoy group consists of whoever happens to be in lock-up at the time.)
• The line-up occurs months after the alleged crime.
• The lighting conditions are different from those at the crime scene.
• The witness feels pressured to choose someone, given all the trouble the police detective obviously went to in arranging the line-up.
• The witness is unnerved at being in the same room as the suspect and rushes through the process to get it over with as quickly as possible.
• The witness has seen the suspect previously – in a photo array.
A line-up (but not a photo array) also may be challenged on the ground that the defendant was denied his right to counsel. Once a prosecution against a defendant has begun, the defendant is entitled to notice of an impending lineup and to have his lawyer present. The lawyer's presence protects both the defendant and the fairness of the identification process. If the State violates this right to counsel, the line-up identification may not be used as evidence against the defendant at trial.
How Your Criminal Defense Lawyer Can Help
The first line of defense against an unconstitutional identification procedure is a "motion to suppress." A motion to suppress is a formal written request to the judge to toss out or "suppress" evidence obtained in violation of your rights so that it cannot be used against you at trial. Even if the judge denies the motion and refuses to suppress the identification, all is not lost. At trial, your attorney can aggressively cross-examine both the detective who administered the photo array/line-up and the eyewitness, to make plain for the jury how the process was suggestive and the identification is unreliable.
III. IN CLOSING
Eyewitness identification is a powerful prosecution tool, but the evidence can be suspect, and the consequences of misidentification are grave. Do not underestimate how persuasive an eyewitness identification can be. If your case hinges on this type of evidence, talk to an experienced criminal defense attorney as soon as possible to discuss your legal options.
KNOWLEDGEABLE PHOENIX DUI ATTORNEY
We help keep GOOD people out of jail — Future First Criminal Law is your top choice for competitive criminal defense and DUI law firms. Our practice is limited to a small number of criminal defense clients to best devote all of our time and attention to EVERY client's needs. We understand that your future is at risk and our team will work diligently to develop an unwavering defense in court.
Clients Are Our #1 Focus
We only serve the "Phoenix Area" because we do not go outside of Maricopa county
Dedicated To Criminal Defense
We Educate & Advocate
Request A FREE Consultation
Payment Plans Available
Have you been involved in DUI? Contact an attorney today to protect your rights and freedoms. They can help you gain an understanding of the criminal defense legal process and learn about the options available to you. Create a thorough defense strategy to give you your best chances — Schedule a free consultation.
Find The Right Phoenix, AZ DUI Attorney For Your Case
If you need a DUI attorney in Arizona, Look for an experienced criminal defense law firm that can dedicate all of their time and resources to helping clients with criminal charges. Find a knowledgeable DUI attorney who is willing to educate and advocate through every step of the legal process. Future First Criminal Law will get to know your case and develop a strategy that will work best for you. Request a free consultation today.
| | |
| --- | --- |
| | 54+ Five-Star Google Reviews |
Allen Hsu, Attorney
"Mr. Divelbiss is a GREAT attorney, very honest and reliable. He takes his times with every client and answers all questions and concerns. It has been a pleasure working with Mr. Divelbiss and he serves his clients very well!"

| | |
| --- | --- |
| | 2999 N. 44th St. Suite 307, Phoenix, AZ 85018 |
| | |
| --- | --- |
| | 8650 N. 35th Ave. Suite 110, Phoenix, AZ 85018 |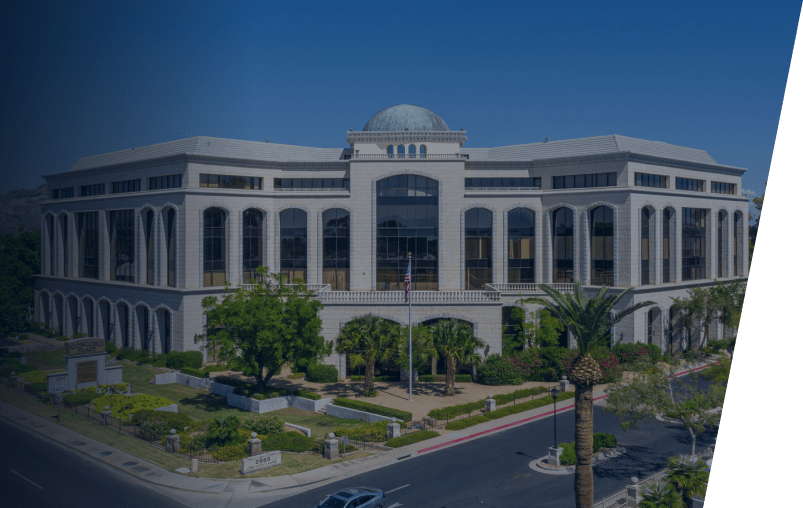 | | |
| --- | --- |
| | 2999 N. 44th St. Suite 307, Phoenix, AZ 85018 |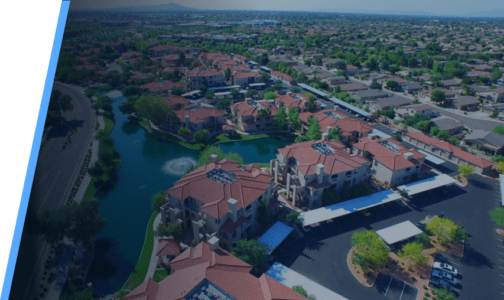 | | |
| --- | --- |
| | 8650 N. 35th Ave. Suite 110, Phoenix, AZ 85018 |
We do not handle cases outside of our listed service areas but we can refer them to our trusted colleagues who do handle those out of Maricopa County areas.