54+ Five-Star Google Reviews
"Attorney Divelbiss is bright, hard-working, and well-versed in criminal law. His legal writing is superb, and his commitment to his clients is outstanding. He will fight for you and offer you the best defense possible. Additionally, he is a pleasure to work with. I fully endorse this lawyer."

J.S.
54+ Five-Star Google Reviews
"I hired Zachary after I found myself charged with a felony. He put me at ease right away and during the whole process he explained each step to where I understood everything and was always available for any questions I had. "

S.N.
54+ Five-Star Google Reviews
"Attorney Zachary is a brilliant attorney, I highly recommend his company to resolve any legal/criminal matter satisfactorily. He still continue to work on my case to tie some loose ends. He is intelligent , prompt and a problem solver. I thank him a million times to protect my dignity and reputation."

D.G.
54+ Five-Star Google Reviews
"I have had the pleasure of working with Mr. Divelbiss in the past and know him to be a hard working professional. His attention to detail and care for his clients set him apart from the rest!"

Joshua Black, Attorney
54+ Five-Star Google Reviews
"Attorney Divelbiss is a hard worker and will advocate for his clients with an attention to detail that you don't see very often these days."

Brandon White, Attorney
54+ Five-Star Google Reviews
"Attorney Divelbiss is bright, hard-working, and well-versed in criminal law. His legal writing is superb, and his commitment to his clients is outstanding. He will fight for you and offer you the best defense possible. Additionally, he is a pleasure to work with. I fully endorse this lawyer."

Josephine Hallam, Attorney
54+ Five-Star Google Reviews
"Mr. Divelbiss and I worked in the same office, although we were at different law firms. He was eager to learn and developed a reputation for honesty and zealous advocacy."

Kristopher Califano, Attorney

54+ Five-Star Google Reviews
"Mr. Divelbiss is a GREAT attorney, very honest and reliable. He takes his times with every client and answers all questions and concerns. Is been a pleasure working with Mr. Divelbiss and he serves his clients very well!"

Allen Hsu, Attorney
Arizona criminal law statutes codify a wide range of actions deemed illegal that may include anything from simple DUIs to major drug sales. All crimes are punishable by either imprisonment, fines, or other sanctions.
Arizona's criminal proceedings, criminal sanctions, and criminal laws are comparable to those of other states. However, Arizona has complex sentencing structures and harsh penalties for any crime committed.
An experienced criminal defense lawyer can help you navigate the legal system and provide legal advice and a robust criminal defense in Phoenix.
Elements of a Crime: What Qualifies as a Crime in Arizona
In Arizona criminal law, crimes can be divided into four basic elements that the prosecution must prove beyond a reasonable doubt. Criminal acts generally require three essential elements to be present: actus reus (criminal act), mens rea (criminal intent), and the concurrence of the previous two elements. Some criminal acts may also require another element, causation.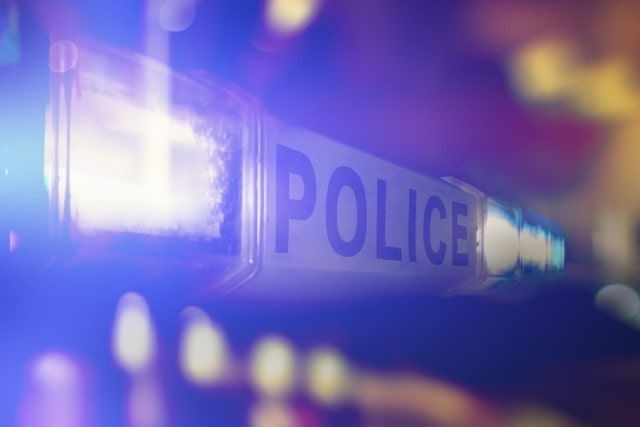 1. Criminal Act (Actus Reus)
Latin for "guilty act," actus reus refers to any unlawful voluntary act or omission of an act that takes place. Defendants must control their actions for an act to be considered criminal; however, if they act on reflex, they may not be held accountable.
2. Criminal Intent (Mens Rea)
For a criminal act to qualify as a crime, the defendant must have had criminal intent. Although several definitions of mens rea exist, it is generally accepted that an individual must be considered guilty if they have acted purposely, knowingly, recklessly, or negligently.
3. Concurrence
When criminal intent and a criminal act coexist, the burden of proof is met. If there is no evidence that mens rea preceded or occurred simultaneously as actus reus, then the burden falls to the prosecution.
4. Causation
Criminal cases usually have a fourth element, cause, which refers to the relationship between the defendant's conduct and the end result of the crime. Criminal prosecutors must prove beyond a reasonable doubt that the defendant's actions resulted in the offense, which usually involves harm or injury.
A Phoenix criminal defense attorney knowledgeable about Arizona criminal procedure can help you determine whether the actions you have been accused of committing constitute a crime.
Arizona Criminal Code
 Title 13 of the Arizona Revised Statutes is the codification of the Arizona criminal code. Its purpose is to:
Prohibit conduct that unjustifiably harms individuals or the public interest
Inform individuals of the prohibited conduct and the sentences that can be imposed when convicted of it
Define each offense by its act or omission and accompanying mental state and limit the condemnation of conduct as criminal when it does not fall under the purposes of the rule
Establish reasonable distinctions between serious and minor offenses, and prescribe proportionate penalties
Deter criminal conduct through the deterrent effects of sentences authorized to ensure public safety
Protect public peace by imposing just and deserved punishments
Ensure the truth and accountability of sentencing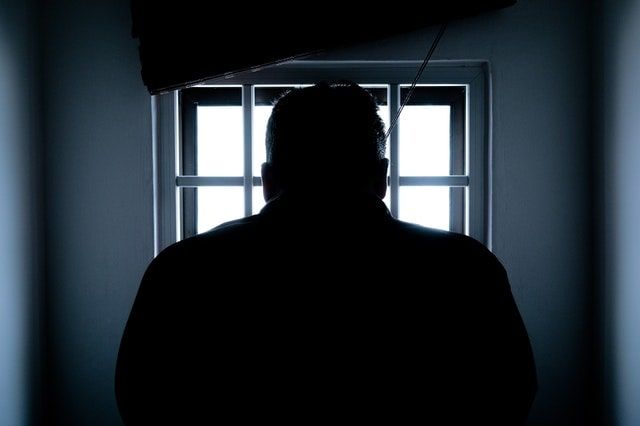 Categories of Crimes
The Arizona Revised Statutes S 13-601 categorizes offenses into felonies, misdemeanors, and minor offenses.
Felony Offenses
While what constitutes a felony varies from state to state, a felony crime in Arizona is any crime punishable by a minimum of one year in prison.
In Arizona, felonies are typically crimes involving property damage, danger to life, and substantial financial hardship. Examples include kidnapping, drug dealing, burglary, treason, rape, and murder. 
Misdemeanor Offenses
An Arizona misdemeanor carries a potential punishment of up to six months in jail or a fine of up to $2,500. Probation can also be added for a maximum of three years, or 5 years for a DUI. Overall, misdemeanors tend to be less violent and involve lower levels of financial loss or general harm to victims.
Minor Offenses
Sometimes referred to as violations, infractions, or petty offenses, these are lesser offenses that usually result in a fine if one is proven guilty of such an offense. In some instances, such offenses are not even deemed a crime. Minor offenses are very rare in Arizona as the police usually do not charge suspects with minor offenses. 
Hiring a DUI lawyer & criminal defense attorney is your best bet if you have been charged with a criminal offense and facing a criminal court case in Arizona, whether a felony, misdemeanor, or even a minor infraction.
| | |
| --- | --- |
| | 54+ Five-Star Google Reviews |
Allen Hsu, Attorney
"Mr. Divelbiss is a GREAT attorney, very honest and reliable. He takes his times with every client and answers all questions and concerns. It has been a pleasure working with Mr. Divelbiss and he serves his clients very well!"

Arizona Criminal Statute of Limitations
Like most states, Arizona has set time limits during which prosecutors need to file criminal charges. This is what is referred to as the statute of limitations. The statute of limitations prevents prosecutors from pursuing charges against someone who committed a crime more than a certain amount of time ago.  
These statutes were implemented to ensure a sense of fairness for the defendants in criminal cases and their dealings with law enforcement organizations. They protect the integrity of the case as they ensure a speedy trial where witness testimony and physical evidence still remain unadulterated.
The general time limits are:
No time limit for Class 1 felonies, including murder, manslaughter, violent sexual assault, and other sex crimes
Seven years for Class 2 through 6 felonies
One year for misdemeanors
Six months for petty offenses.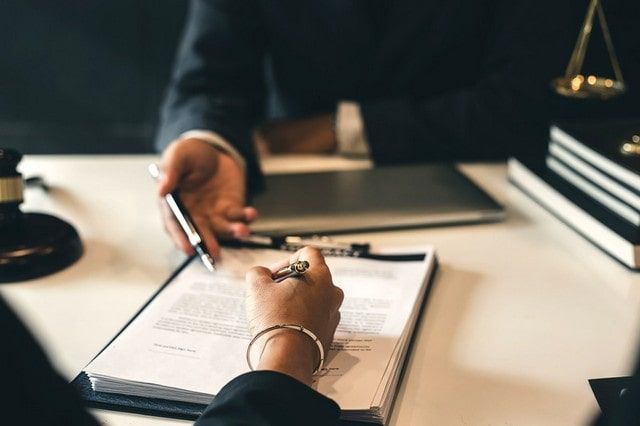 Criminal Defense Lawyers in Phoenix, Arizona
Arizona criminal law codifies crimes into different categories and classes. The different classifications attract varied punishments depending on the severity of the offense. The severity of the offense also determines the statute of limitations period for an offense.
Given Arizona's harsh punishments for criminal convictions, it is critical to work with a qualified attorney.
The attorneys at Future First Criminal Law have the qualifications and experience you need to navigate the Arizona criminal justice system.
Contact us today to establish an attorney-client relationship, and our attorneys will gladly talk with you about your case.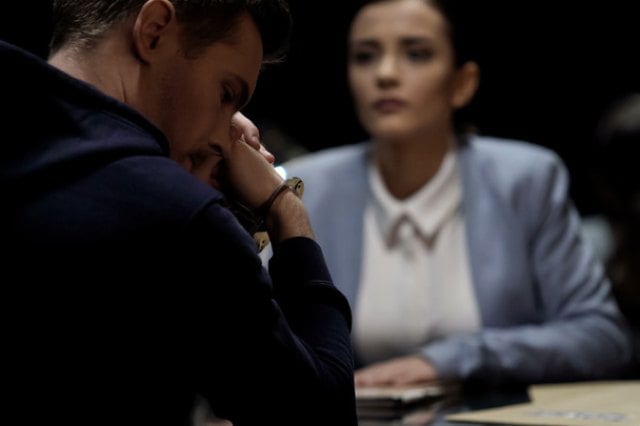 | | |
| --- | --- |
| | 2999 N. 44th St. Suite 307, Phoenix, AZ 85018 |
| | |
| --- | --- |
| | 8650 N. 35th Ave. Suite 110, Phoenix, AZ 85018 |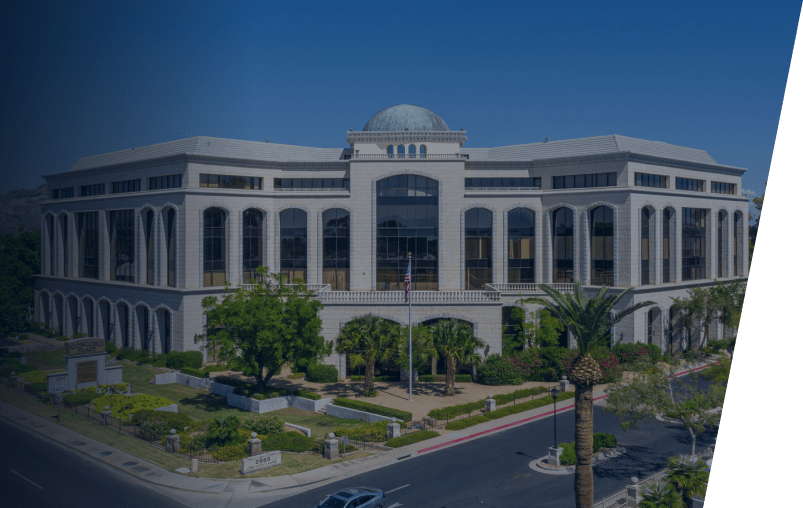 | | |
| --- | --- |
| | 2999 N. 44th St. Suite 307, Phoenix, AZ 85018 |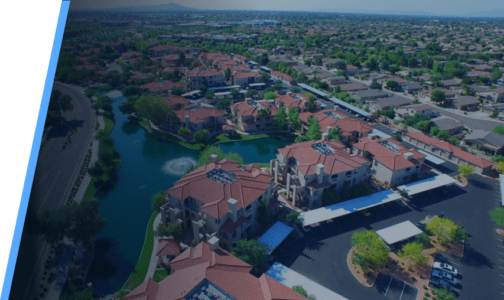 | | |
| --- | --- |
| | 8650 N. 35th Ave. Suite 110, Phoenix, AZ 85018 |
Serving the Greater Phoenix Area
Maricopa County
Avondale, Buckeye, Chandler, Gilbert, Glendale, Goodyear, Mesa, Phoenix, Scottsdale, Surprise, Tempe
Frequently Asked Questions
I'M INNOCENT! CAN YOU GET MY CASE DISMISSED?
Your content goes here. Edit or remove this text inline or in the module Content settings. You can also style every aspect of this content in the module Design settings and even apply custom CSS to this text in the module Advanced settings.
IF THE ALLEGED VICTIM DOES NOT WANT TO PRESS CHARGES, WILL THE CHARGES BE DROPPED?
Depending on the nature of the crime, even though a victim may withdraw from pressing charges, law enforcement (police and prosecutors) can still proceed with the charges if they choose to do so. This is very common in DUI situations and shoplifting but can happen with any crime.
WILL I HAVE TO GO TO TRIAL?
Ideally no, but it's not always avoidable. Once your case goes to trial, your verdict will be determined; by the jury. A criminal defense attorney's #1 goal is to resolve your case before it ever goes to trial to have the best chances of a favorable outcome. If your case does go to trial, we'll be there to defend you.
IF I AM OFFERED A PLEA DEAL, SHOULD I TAKE IT?
Accepting a plea deal can help get a reduced charge, like having a felony reduced to a misdemeanor. That can have a massive impact on an individual trying to retain their professional license or protect their career prospects. But taking the plea deal isn't always in your best interests — It's the same as admitting guilt to a crime. This limits your lawyers' ability to enforce your civil rights and get you the MOST favorable outcome possible (which could be getting your charges dropped).
DO I REALLY NEED A LAWYER IF I INTEND TO PLEAD GUILTY?
Although a lawyer can't control whether you plead guilty or not guilty, they can provide you with the legal knowledge you need to make an informed decision. A lawyer will ensure your rights are protected, work with the courts to get you a reduced charge, a make sure you understand the process and the future implications of a guilty plea.
WHAT DOES GUILTY "BEYOND A REASONABLE DOUBT" MEAN?
During a trial, the prosecutor will present evidence to the court aimed to prove the defendants' guilt. Upon assessing the evidence, if the jurors and judge are only able to draw one reasonable conclusion –that you were guilty– It is referred to as guilty beyond a reasonable doubt. There is simply no doubt of the defendants' guilt and no other reasonable explanations based on the evidence shown.
WHAT IS THE JURY'S ROLE IN A CRIMINAL TRIAL?
The primary role of a jury is to determine innocence or guilt. They assess all evidence presented in a case, review facts, ask questions, and discuss amongst themselves until they conclude. The jurors must all come to the same conclusion; otherwise, it results in a "hung jury" and can lead to a mistrial.