75+ Five-Star Google Reviews
"Attorney Divelbiss is bright, hard-working, and well-versed in criminal law. His legal writing is superb, and his commitment to his clients is outstanding. He will fight for you and offer you the best defense possible. Additionally, he is a pleasure to work with. I fully endorse this lawyer."

J.S.
75+ Five-Star Google Reviews
"I hired Zachary after I found myself charged with a felony. He put me at ease right away and during the whole process he explained each step to where I understood everything and was always available for any questions I had. "

S.N.
75+ Five-Star Google Reviews
"Attorney Zachary is a brilliant attorney, I highly recommend his company to resolve any legal/criminal matter satisfactorily. He still continue to work on my case to tie some loose ends. He is intelligent , prompt and a problem solver. I thank him a million times to protect my dignity and reputation."

D.G.
75+ Five-Star Google Reviews
"I have had the pleasure of working with Mr. Divelbiss in the past and know him to be a hard working professional. His attention to detail and care for his clients set him apart from the rest!"

Joshua Black, Attorney
75+ Five-Star Google Reviews
"Attorney Divelbiss is a hard worker and will advocate for his clients with an attention to detail that you don't see very often these days."

Brandon White, Attorney
75+ Five-Star Google Reviews
"Attorney Divelbiss is bright, hard-working, and well-versed in criminal law. His legal writing is superb, and his commitment to his clients is outstanding. He will fight for you and offer you the best defense possible. Additionally, he is a pleasure to work with. I fully endorse this lawyer."

Josephine Hallam, Attorney
75+ Five-Star Google Reviews
"Mr. Divelbiss and I worked in the same office, although we were at different law firms. He was eager to learn and developed a reputation for honesty and zealous advocacy."

Kristopher Califano, Attorney

75+ Five-Star Google Reviews
"Mr. Divelbiss is a GREAT attorney, very honest and reliable. He takes his times with every client and answers all questions and concerns. Is been a pleasure working with Mr. Divelbiss and he serves his clients very well!"

Allen Hsu, Attorney
Request a Free Consultation For Your Arizona Case
Phoenix DUI Lawyer
& Criminal Defense Attorney
Our mission is to help keep good people out of jail by balancing the criminal justice playing field so that each of our clients has a fighting chance to achieve realistic outcomes for their legal situations. We aim to do so by educating our clients about the options they face – while vigorously advocating for them throughout the legal process.
Phoenix Criminal
Defense Attorney
Why You Need A Lawyer On Your Side
1. It's not a fair fight. The "criminal justice system" is a powerful collaboration of individuals and government agencies working together toward one goal: to obtain a criminal conviction. The police and the prosecutor share information and work together as a team on a criminal case before, during, and after an arrest is made. Anyone who tries to take on the system alone is at a distinct disadvantage. Having an experienced criminal defense lawyer on your side helps to level the playing field.
2. The goal of a police investigation is to find evidence against you. Police investigations are to get convictions, not to find the truth. Police officers, being trained to do one thing when investigating a crime: obtain evidence for use in criminal prosecution. Your defense attorney's investigation, on the other hand, serves a different purpose to find holes in the prosecution's evidence, gaps in proof, inconsistencies, and other discrepancies that may give rise to reasonable doubt.
3. Police officers sometimes overreach. Did the officers' conduct, in connection with your arrest or with gathering the evidence against you, violate your constitutional rights? If so, your defense attorney can ask a judge to throw out (or "suppress") the unlawfully obtained evidence before your case goes to trial.
4. The laws and procedures that govern a criminal case are complicated; unless you have studied the law, it is difficult to know and remember all of your rights or when those rights have are being violated. An experienced criminal defense attorney will stand between you and the government, assert your rights and protect you from an overzealous prosecutor.
5. The decisions you make will have long-term consequences. Much is at stake in criminal prosecution. A knowledgeable criminal defense attorney can offer wise counsel based on experience to help you make the many strategic decisions you are faced with as your case winds its way through the criminal process.
Arizona Criminal Procedure
1. Arrest.
First, there has been an arrest against you; this means that the police took you into custody and think you are guilty of a crime. Before the police are allowed to ask you any questions about any crime they think you might be involved in or have knowledge of, they are required to read you your "Miranda warnings."
2. Reading Your Rights.
At some point, the police should have told you that you have a right to remain silent, that anything you say can be used against you, and that you have a right to speak with an attorney and police should have also told you that if you cannot afford an attorney, one will be provided for you. Your attorney needs to know when this happened.
3. Booking.
After you are taken into custody the police will take your photograph and fingerprints. Call a lawyer immediately. If you do not know a lawyer, call a family member to schedule a consultation with a lawyer. Do not tell your family member any details about the case – only calls with your lawyer are confidential while in jail.
4. Arraignment.
Within 48 hours of your arrest, you will be arraigned by a judge. This is where the prosecutor tells the court what you have been arrested for. At the arraignment, the judge only wants to know whether you plead guilty, not guilty, or no contest. Usually, the judge you see at your arraignment is not the judge who will handle your case after that point. Telling your side of the story to the arraignment judge only helps the prosecutor so don't talk about your case. Your bail/bond hearing may be held at the arraignment or shortly afterward. Also, a trial date may be set. If a trial date is set, it may be rescheduled as events progress.
5. Indictment.
After you are arraigned and learn what you were officially arrested for, the prosecutor will show all their evidence to a grand jury (similar to a regular jury). This is an entirely one-sided proceeding. Neither you nor your lawyer is allowed to participate. If the grand jury believes there is enough evidence against you, it will issue an indictment against you. The indictment (silent "c") is the formal charge or charges against you. The prosecutor may legally avoid the grand jury by filing a direct complaint with the court.
6. Discovery.
After there are formal charges against you, you have a right to see all the evidence that the prosecutor has including questioning witnesses. This process may take several months. Towards the end of the discovery period, your lawyer and the prosecutor may begin to negotiate or bargain the charges against you. This is called "plea bargaining".
7. Plea Bargaining.
Plea Bargaining may start at any time, but generally, your lawyer will wait until they see all the evidence against you. Plea Bargaining may continue sometime until trial. Be aware that in many cases, there are sentencing laws that control how long or short a sentence may be imposed for any given type of crime and based on your prior criminal history. Your lawyer cannot change these guidelines, however, they can try negotiating a different type of charge or fewer charges which carry a lesser sentence.
8. Trial.
If the grand jury hands down an indictment and your lawyer is unable to negotiate a plea with the prosecutor, there will be a trial. In a trial, the prosecutor goes first and tells their whole case to the jury, witnesses for the prosecution are heard, and evidence against you is presented. After the prosecutor is finished, your lawyer will tell your side of the story. Your lawyer will get the chance to question each of the prosecutor's witnesses and each item of evidence presented against you. Your lawyer may use any one of several different strategies to defend you at the trial. This will all be discussed in further detail at a later date if your case reaches that point.
9. Sentencing.
If the jury finds you guilty, it is up to the judge to determine what your sentence will be – The sentencing usually happens a few weeks after the trial ends.
| | |
| --- | --- |
| | 54+ Five-Star Google Reviews |
Allen Hsu, Attorney
"Mr. Divelbiss is a GREAT attorney, very honest and reliable. He takes his times with every client and answers all questions and concerns. It has been a pleasure working with Mr. Divelbiss and he serves his clients very well!"

| | |
| --- | --- |
| | 2999 N. 44th St. Suite 307, Phoenix, AZ 85018 |
| | |
| --- | --- |
| | 8650 N. 35th Ave. Suite 110, Phoenix, AZ 85018 |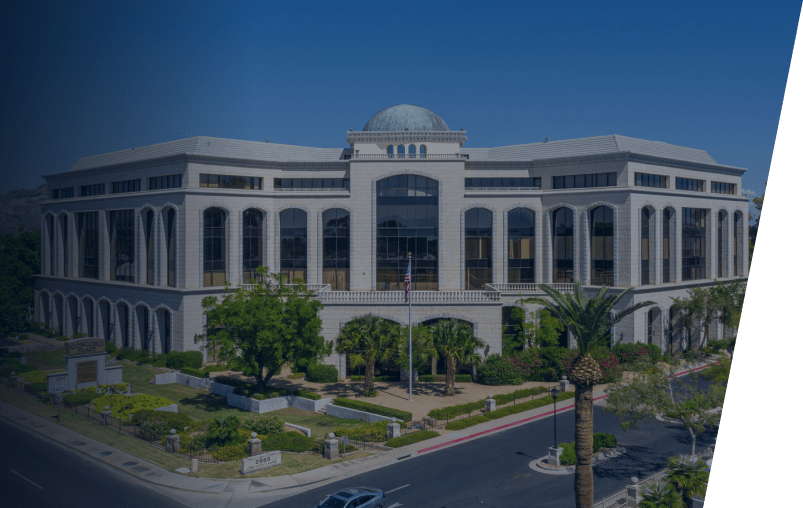 | | |
| --- | --- |
| | 2999 N. 44th St. Suite 307, Phoenix, AZ 85018 |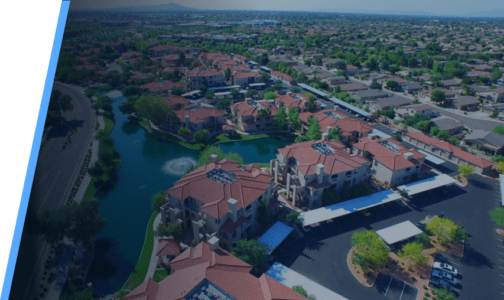 | | |
| --- | --- |
| | 8650 N. 35th Ave. Suite 110, Phoenix, AZ 85018 |
We do not handle cases outside of our listed service areas but we can refer them to our trusted colleagues who do handle those out of Maricopa County areas.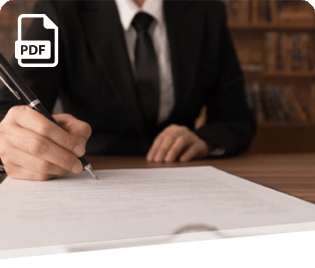 9 THINGS EVERY
DEFENDANT SHOULD
KNOW ABOUT PLEA
BARGAINS
10 TIPS
FOR SUCCESSFULLY
COMPLETING PROBATION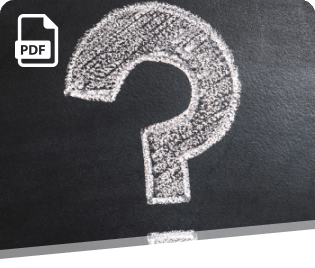 41 FREQUENTLY ASKED
QUESTIONS: DEALING WITH
THE CRIMINAL JUSTICE
SYSTEM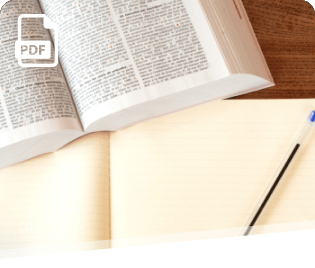 19 THINGS YOUR CRIMINAL
DEFENSE ATTORNEY
WISHES YOU KNEW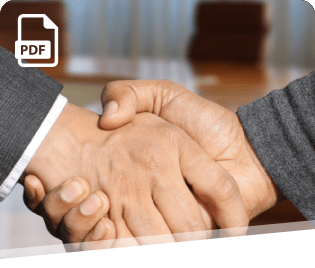 7 WAYS A CRIMINAL
DEFENSE LAWYER CAN
HELP YOU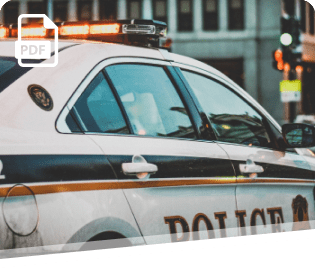 WAS THAT POLICE SEARCH
AND SEIZURE ACTION
LEGAL?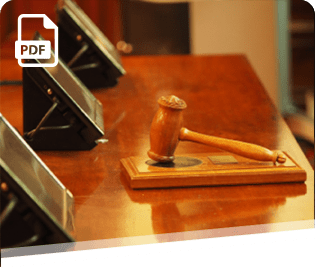 CAN YOU GET THE
EVIDENCE AGAINST ME
THROWN OUT OF COURT?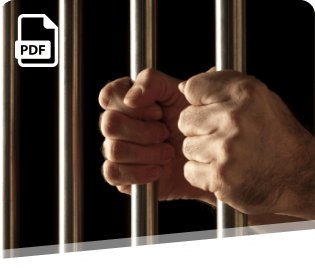 All THAT YOU NEED TO
KNOW ABOUT BAIL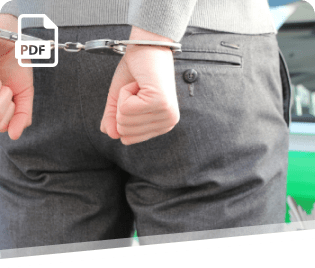 ACTION LIST WHEN YOUR
LOVED ONE IS ARRESTED
Frequently Asked Questions
I'M INNOCENT! CAN YOU GET MY CASE DISMISSED?
Probably not. A pre-trial motion to dismiss – that is, a formal request to the court to dismiss the charges – must be based on one of a very few, narrowly defined, technical reasons for dismissal (e.g., the time allowed to file charges has expired or the court has no jurisdiction over the case). A claim of innocence is not a valid reason for a dismissal motion. If you did not do what you are accused of doing, then you must plead "not guilty" to the charges and request a trial. It will then be up to the trier of fact, either a judge or jury, to review all the evidence and determine whether you are guilty or not guilty.
IF THE ALLEGED VICTIM DOES NOT WANT TO PRESS CHARGES, WILL THE CHARGES BE DROPPED?
Depending on the nature of the crime, even though a victim may withdraw from pressing charges, law enforcement (police and prosecutors) can still proceed with the charges if they choose to do so. This is very common in DUI situations and shoplifting but can happen with any crime.
WILL I HAVE TO GO TO TRIAL?
Ideally no, but it's not always avoidable. Once your case goes to trial, your verdict will be determined; by the jury. A criminal defense attorney's #1 goal is to resolve your case before it ever goes to trial to have the best chances of a favorable outcome. If your case does go to trial, we'll be there to defend you.
IF I AM OFFERED A PLEA DEAL, SHOULD I TAKE IT?
Accepting a plea deal can help get a reduced charge, like having a felony reduced to a misdemeanor. That can have a massive impact on an individual trying to retain their professional license or protect their career prospects. But taking the plea deal isn't always in your best interests — It's the same as admitting guilt to a crime. This limits your lawyers' ability to enforce your civil rights and get you the MOST favorable outcome possible (which could be getting your charges dropped).
DO I REALLY NEED A LAWYER IF I INTEND TO PLEAD GUILTY?
Although a lawyer can't control whether you plead guilty or not guilty, they can provide you with the legal knowledge you need to make an informed decision. A lawyer will ensure your rights are protected, work with the courts to get you a reduced charge, a make sure you understand the process and the future implications of a guilty plea.
WHAT DOES GUILTY "BEYOND A REASONABLE DOUBT" MEAN?
During a trial, the prosecutor will present evidence to the court aimed to prove the defendants' guilt. Upon assessing the evidence, if the jurors and judge are only able to draw one reasonable conclusion –that you were guilty– It is referred to as guilty beyond a reasonable doubt. There is simply no doubt of the defendants' guilt and no other reasonable explanations based on the evidence shown.
WHAT IS THE JURY'S ROLE IN A CRIMINAL TRIAL?
The primary role of a jury is to determine innocence or guilt. They assess all evidence presented in a case, review facts, ask questions, and discuss amongst themselves until they conclude. The jurors must all come to the same conclusion; otherwise, it results in a "hung jury" and can lead to a mistrial.