54+ Five-Star Google Reviews
"Attorney Divelbiss is bright, hard-working, and well-versed in criminal law. His legal writing is superb, and his commitment to his clients is outstanding. He will fight for you and offer you the best defense possible. Additionally, he is a pleasure to work with. I fully endorse this lawyer."

J.S.
54+ Five-Star Google Reviews
"I hired Zachary after I found myself charged with a felony. He put me at ease right away and during the whole process he explained each step to where I understood everything and was always available for any questions I had. "

S.N.
54+ Five-Star Google Reviews
"Attorney Zachary is a brilliant attorney, I highly recommend his company to resolve any legal/criminal matter satisfactorily. He still continue to work on my case to tie some loose ends. He is intelligent , prompt and a problem solver. I thank him a million times to protect my dignity and reputation."

D.G.
54+ Five-Star Google Reviews
"I have had the pleasure of working with Mr. Divelbiss in the past and know him to be a hard working professional. His attention to detail and care for his clients set him apart from the rest!"

Joshua Black, Attorney
54+ Five-Star Google Reviews
"Attorney Divelbiss is a hard worker and will advocate for his clients with an attention to detail that you don't see very often these days."

Brandon White, Attorney
54+ Five-Star Google Reviews
"Attorney Divelbiss is bright, hard-working, and well-versed in criminal law. His legal writing is superb, and his commitment to his clients is outstanding. He will fight for you and offer you the best defense possible. Additionally, he is a pleasure to work with. I fully endorse this lawyer."

Josephine Hallam, Attorney
54+ Five-Star Google Reviews
"Mr. Divelbiss and I worked in the same office, although we were at different law firms. He was eager to learn and developed a reputation for honesty and zealous advocacy."

Kristopher Califano, Attorney

54+ Five-Star Google Reviews
"Mr. Divelbiss is a GREAT attorney, very honest and reliable. He takes his times with every client and answers all questions and concerns. Is been a pleasure working with Mr. Divelbiss and he serves his clients very well!"

Allen Hsu, Attorney
8 FAQ DEALING WITH JUSTICE SYSTEM
1. I'M INNOCENT! CAN YOU GET MY CASE DISMISSED?
Probably not. A pretrial motion to dismiss – that is, a formal request to the court to dismiss the charges – must be based on one of a very few, narrowly defined, technical reasons for dismissal (e.g., the time allowed to file charges has expired or the court has no jurisdiction over the case). A claim of innocence is not a valid reason for a dismissal motion. If you did not do what you are accused of doing, then you must plead "not guilty" to the charges and request a trial. It will then be up to the trier of fact, either a judge or jury, to review all the evidence and determine whether you are guilty or not guilty.
2. IF THE ALLEGED VICTIM DOES NOT WANT TO PRESS CHARGES, WILL THE CHARGES BE DROPPED?
Not necessarily. Even if the alleged victim does not want to press charges, the prosecutor may choose to go ahead with the case anyway, if she can prove her case without the victim's testimony. The prosecutor may consider the wishes of victims and/or witnesses, but ultimately the decision belongs to the prosecutor, as the representative of "the people."
3. WILL I HAVE TO GO TO TRIAL?
Maybe not. Most criminal cases are resolved by means of a plea bargain – an out-of-court settlement negotiated with the prosecutor and approved by the judge – not by a jury trial. If you are not offered a plea agreement, or if you choose not to accept a plea offer, then your case will go to trial.
4. IF I AM OFFERED A PLEA DEAL, SHOULD TAKE IT?
The decision to plead guilty or go to trial is unique to each individual. Juries are unpredictable, and no one can calculate precisely your chances of acquittal. Factors to consider include:
What are the witnesses going to say? Are they cred­ible? Will they appeal to the jury?
What physical evidence does the prosecution have?
Was it lawfully obtained? Can it be suppressed?
What is the prosecutor's reputation? What is the judge's reputation?
What is the maximum sentence you are facing?
What does your gut tell you? Consider your age; your appetite for risk; your physical, mental, and emotional ability to endure a trial; your prior expe­rience with prison, if any; and your family situation.
5. DO I REALLY NEED A LAWYER IF I INTEND TO PLEAD GUILTY?
Although you can plead guilty without an lawyer, it is not advisable. Given all that is at stake, anyone charged with a crime should seek legal representation immediately, before making any case-related decisions.
6. WHAT DOES GUILTY "BEYOND A REASONABLE DOUBT" MEAN?
In our system of criminal justice, a person is presumed innocent, until proven guilty. This means if you are charged with a crime, you do not have to prove your innocence. Rather, the prosecution must prove every element of the charge against you "beyond a reasonable doubt." This standard is not easily defined. It means something less than "beyond all doubt" (an impossible standard) and something more than "more likely than not" (the standard in civil cases). Practically speaking, "beyond a reasonable doubt" means, after considering all the evidence, the jurors are steadfastly convinced the charges are true and the defendant is guilty of the crime charged.
7. WHAT IS THE JURY'S ROLE IN A CRIMINAL TRIAL?
Jurors in a criminal trial are not obligated to piece the evidence together until they arrive at "the truth." It is not their job to "solve" the case. Rather, the jurors' only job is to determine whether the government, as represented by its prosecuting lawyer, has met its burden of proving guilt beyond a reasonable doubt.
8. WHAT IS YOUR BEST ADVICE TO A PERSON FACING CRIMINAL CHARGES?
BE QUIET! Perhaps the most common mistake made by criminal defendants is talking about their case. The key to avoiding this mistake is simple in theory, but in reality is easier said than done: Do not discuss your case with anyone other than your criminal defense lawyer. The more you talk about your case (including posting on social media), the more you put the outcome at risk. Remain silent, and advise your loved ones to do the same.
NOWLEDGEABLE PHOENIX DUI LAWYER
We help keep GOOD people out of jail — Future First Criminal Law is your top choice for competitive criminal defense and DUI law firms. Our practice is limited to a small number of criminal defense clients to best devote all of our time and attention to EVERY client's needs. We understand that your future is at risk and our team will work diligently to develop an unwavering defense in court.
Clients Are Our #1 Focus
We only serve the "Phoenix Area" because we do not go outside of Maricopa county
Dedicated To Criminal Defense
We Educate & Advocate
Request A FREE Consultation
Payment Plans Available
Have you been involved in DUI? Contact a lawyer today to protect your rights and freedoms. They can help you gain an understanding of the criminal defense legal process and learn about the options available to you. Create a thorough defense strategy to give you your best chances — Schedule a free consultation.
Find The Right Phoenix DUI Lawyer For Your Case
If you need a DUI lawyer in Arizona, look for an experienced criminal defense law firm that can dedicate all of their time and resources to helping clients with criminal charges. Find a knowledgeable DUI lawyer who is willing to educate and advocate through every step of the legal process. Future First Criminal Law will get to know your case and develop a strategy that will work best for you. Request a free consultation today.
| | |
| --- | --- |
| | 54+ Five-Star Google Reviews |
Allen Hsu, Attorney
"Mr. Divelbiss is a GREAT attorney, very honest and reliable. He takes his times with every client and answers all questions and concerns. It has been a pleasure working with Mr. Divelbiss and he serves his clients very well!"

| | |
| --- | --- |
| | 2999 N. 44th St. Suite 307, Phoenix, AZ 85018 |
| | |
| --- | --- |
| | 8650 N. 35th Ave. Suite 110, Phoenix, AZ 85018 |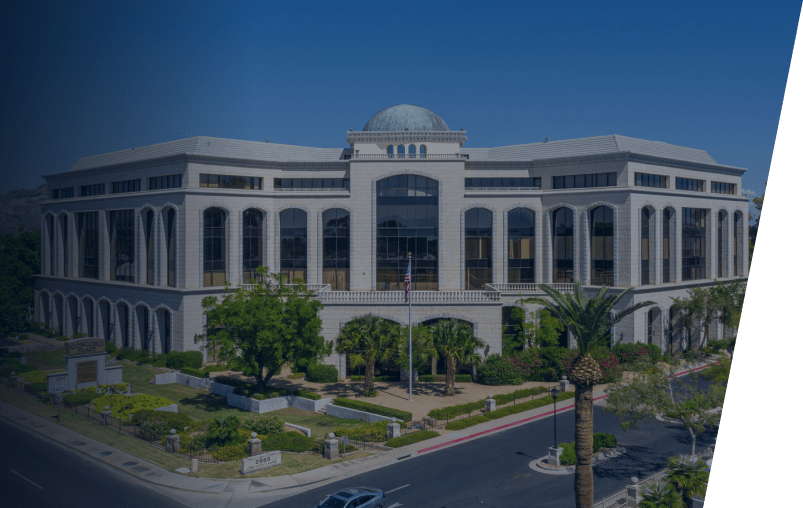 | | |
| --- | --- |
| | 2999 N. 44th St. Suite 307, Phoenix, AZ 85018 |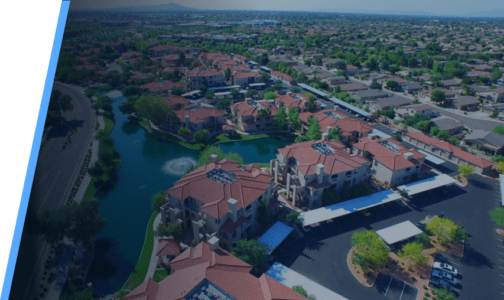 | | |
| --- | --- |
| | 8650 N. 35th Ave. Suite 110, Phoenix, AZ 85018 |
Serving the Greater Phoenix Area
Maricopa County
Avondale, Buckeye, Chandler, Gilbert, Glendale, Goodyear, Mesa, Phoenix, Scottsdale, Surprise, Tempe