54+ Five-Star Google Reviews
"Attorney Divelbiss is bright, hard-working, and well-versed in criminal law. His legal writing is superb, and his commitment to his clients is outstanding. He will fight for you and offer you the best defense possible. Additionally, he is a pleasure to work with. I fully endorse this lawyer."

J.S.
54+ Five-Star Google Reviews
"I hired Zachary after I found myself charged with a felony. He put me at ease right away and during the whole process he explained each step to where I understood everything and was always available for any questions I had. "

S.N.
54+ Five-Star Google Reviews
"Attorney Zachary is a brilliant attorney, I highly recommend his company to resolve any legal/criminal matter satisfactorily. He still continue to work on my case to tie some loose ends. He is intelligent , prompt and a problem solver. I thank him a million times to protect my dignity and reputation."

D.G.
54+ Five-Star Google Reviews
"I have had the pleasure of working with Mr. Divelbiss in the past and know him to be a hard working professional. His attention to detail and care for his clients set him apart from the rest!"

Joshua Black, Attorney
54+ Five-Star Google Reviews
"Attorney Divelbiss is a hard worker and will advocate for his clients with an attention to detail that you don't see very often these days."

Brandon White, Attorney
54+ Five-Star Google Reviews
"Attorney Divelbiss is bright, hard-working, and well-versed in criminal law. His legal writing is superb, and his commitment to his clients is outstanding. He will fight for you and offer you the best defense possible. Additionally, he is a pleasure to work with. I fully endorse this lawyer."

Josephine Hallam, Attorney
54+ Five-Star Google Reviews
"Mr. Divelbiss and I worked in the same office, although we were at different law firms. He was eager to learn and developed a reputation for honesty and zealous advocacy."

Kristopher Califano, Attorney

54+ Five-Star Google Reviews
"Mr. Divelbiss is a GREAT attorney, very honest and reliable. He takes his times with every client and answers all questions and concerns. Is been a pleasure working with Mr. Divelbiss and he serves his clients very well!"

Allen Hsu, Attorney
3rd DUI in Arizona
While most first- and second-offense DUIs in Arizona are considered misdemeanors, the conviction of a third DUI offense within seven years is considered an "Aggravated DUI," which is a class 4 felony. That isn't the only difference you'll likely see from this conviction.
A third DUI conviction comes with a felony charge even if no one is injured and there isn't any property damage. In addition, the Arizona Motor Vehicles Department (MVD) can revoke an offender's driver's license for three years if at least one of their prior DUIs includes an aggravated DUI conviction.
Having prior felony convictions can result in enhanced sentencing; that is why it's crucial to contact a skilled DUI defense attorney. There is no reason to put your future in the hands of an inexperienced attorney.
Arizona Third Offense DUI Laws
In Arizona, it is unlawful for anyone under the influence of alcohol or drugs to be in actual physical control of a vehicle. By obtaining a driver's license in the state, you are implicitly agreeing to allow the administration of field sobriety tests and a blood alcohol content (BAC) test if you are stopped for the suspicion of driving under the influence. A third or subsequent offense DUI in Arizona carries felony fines and harsh penalties, including mandatory jail time.
Arizona 3rd DUI Penalties
Being convicted of a third DUI within seven years in Arizona carries some stiff criminal penalties, including:
– An incarceration period of at least four months (mandatory minimum) and up to three and three-quarter years.
– A base fine of at least $750.
– Fines and fees ranging from $4,000 to $150,000.
– Probation up to 10 years.
– Impoundment of your vehicle.
– A driver's license revocation of up to one year.
– The installation of an ignition interlock device (IIG) for two years upon reinstatement of your driver's license. This is a device that you will be required to have installed at your own expense on your vehicle that acts as a breathalyzer, measuring your breath alcohol content. If you have alcohol on your breath when you blow into the device, your ignition will not start.
– The requirement to show proof of SR-22 insurance, which is a form your insurer submits to the Arizona Department of Motor Vehicles. It is not an actual insurance policy but rather proof that you have purchased the required minimum amount of auto insurance. Your insurance company will generally charge a fee for providing this certification, and the SR-22 also usually results in significantly higher insurance premiums, as you are considered a high risk to insure.
– Alcohol treatment and alcohol education courses.
– Traffic Survival School.
– The inability to plea the charge down to a wet reckless.
– The felony will remain a "forever allegeable" prior.
Look-back Period for Arizona DUI Offenses
A look-back period is a time a drunk driving offense remains on your driving record. In many states, including Arizona, this period is implicated in sentencing. For a DUI to be considered an individual's third offense DUI in Arizona, all prior convictions for drunk driving within the past seven years will be counted. What this means is that if you were convicted of a DUI in Arizona fifteen years ago and another one six years ago, if convicted this time, it would be considered your second DUI offense because the first one occurred beyond the look-back period.
DUI vs. DWI
Different states use various acronyms to describe drunk driving offenses. In Arizona, the act of driving with a blood or breath alcohol content over the legal limit is referred to as Driving Under the Influence (DUI). In other states, this is known as Driving While Intoxicated (DWI) or Driving While Ability Impaired (DWAI). Often there is no real difference between the charges other than the name.
In Arizona, however, there are differences between a DUI / DWI conviction. Arizona is a zero-tolerance state when it comes to drunk driving. What this means is that you can be convicted of a DUI (driving under the influence) even if your blood alcohol concentration is below the legal impairment limit. If it is over the legal impairment limit, you can be charged with DWAI (driving while ability impaired).
Reinstatement of Driving Privileges After a 3rd DUI
Once your driver's license has been revoked for a DUI, there is no mandatory date on which your license can be reinstated. Instead, you are required to serve at least one year of your sentence before petitioning the court to have your license reinstated. The court will have several sentence requirements you will have to satisfy before this occurs, including the installation of an interlock device on your vehicle for at least two years, beginning on the date of reinstatement.
You must also complete an investigation packet that includes:
A revocation certificate that documents whether you are employed, have had any traffic violations in the past 12 months, and if you are currently attending or have proof of completion of court-ordered alcohol education courses and/or treatment.
A compliance statement from the court noting that you have completed all court-ordered steps for treatment.
A recommendation from a health professional that has reviewed both your revocation certificate and your compliance statement.
PHOENIX CRIMINAL & DUI ATTORNEY NEAR YOU
Future First Criminal Law is a top-rated Phoenix, Arizona law firm with a practice dedicated to Criminal and DUI Defense. We represent clients throughout the Phoenix-Metro area.
If you need help with a 3rd DUI in Arizona or defending any other criminal charges, you need an attorney who will fight for your rights. Bear in mind that a third-offense DUI within a seven-year period is prosecuted as an aggravated DUI charge in Arizona.
Understandably, you want to get this behind you, but don't make the mistake of defending yourself or even pleading guilty to the charges without first hiring a lawyer. A DUI conviction will have long-lasting consequences including spending four months in prison, and you need to be aware of what they will be before making any decisions. Contact us today to schedule a free consultation and to discuss your case.
| | |
| --- | --- |
| | 54+ Five-Star Google Reviews |
Allen Hsu, Attorney
"Mr. Divelbiss is a GREAT attorney, very honest and reliable. He takes his times with every client and answers all questions and concerns. It has been a pleasure working with Mr. Divelbiss and he serves his clients very well!"

| | |
| --- | --- |
| | 2999 N. 44th St. Suite 307, Phoenix, AZ 85018 |
| | |
| --- | --- |
| | 8650 N. 35th Ave. Suite 110, Phoenix, AZ 85018 |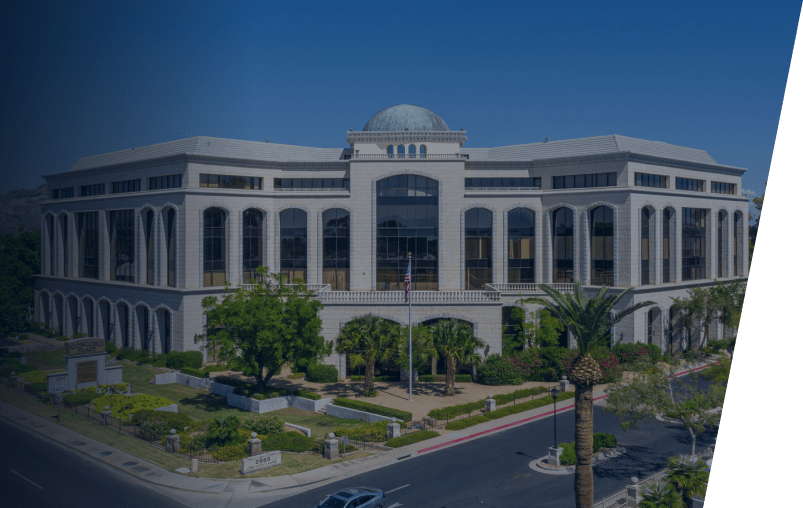 | | |
| --- | --- |
| | 2999 N. 44th St. Suite 307, Phoenix, AZ 85018 |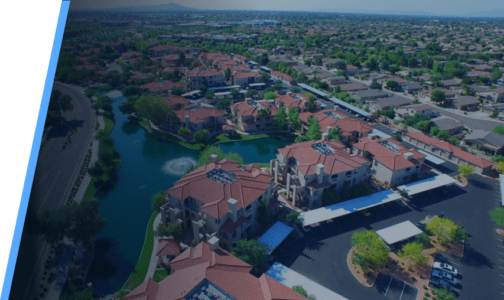 | | |
| --- | --- |
| | 8650 N. 35th Ave. Suite 110, Phoenix, AZ 85018 |
We do not handle cases outside of our listed service areas but we can refer them to our trusted colleagues who do handle those out of Maricopa County areas.
Frequently Asked Questions
What is the penalty for a 3rd time DUI in Arizona?
The penalty for a 3rd DUI in Arizona will depend on the specifics of your arrest. However, 3rd DUI convictions are always ruled as a felony, and the penalties will likely be severe and usually include jail time, fines and fees, license suspension, and require an ignition interlock device. But, regardless of what occurred in prior DUI cases, knowledgeable criminal defense lawyers may find a way to avoid a subsequent DUI conviction.
What makes a DUI a felony in Arizona?
In Arizona, an Aggravated DUI will likely result in felony DUI charges. An Aggravated DUI is if there was a minor present in the vehicle, if the driver had a suspended license, or if they have had two or more previous DUI convictions. So a 3rd DUI conviction will always result in felony charges.
Does a 3rd DUI ruin your life?
No, a DUI does not have to ruin your life, even if it is your 3rd offense. An experienced DUI lawyer can help fight your case and work towards getting your charges lowered or dropped altogether. With the right legal defense, you can move forward quickly after your 3rd DUI arrest and potentially avoid a felony conviction.