54+ Five-Star Google Reviews
"Attorney Divelbiss is bright, hard-working, and well-versed in criminal law. His legal writing is superb, and his commitment to his clients is outstanding. He will fight for you and offer you the best defense possible. Additionally, he is a pleasure to work with. I fully endorse this lawyer."

J.S.
54+ Five-Star Google Reviews
"I hired Zachary after I found myself charged with a felony. He put me at ease right away and during the whole process he explained each step to where I understood everything and was always available for any questions I had. "

S.N.
54+ Five-Star Google Reviews
"Attorney Zachary is a brilliant attorney, I highly recommend his company to resolve any legal/criminal matter satisfactorily. He still continue to work on my case to tie some loose ends. He is intelligent , prompt and a problem solver. I thank him a million times to protect my dignity and reputation."

D.G.
54+ Five-Star Google Reviews
"I have had the pleasure of working with Mr. Divelbiss in the past and know him to be a hard working professional. His attention to detail and care for his clients set him apart from the rest!"

Joshua Black, Attorney
54+ Five-Star Google Reviews
"Attorney Divelbiss is a hard worker and will advocate for his clients with an attention to detail that you don't see very often these days."

Brandon White, Attorney
54+ Five-Star Google Reviews
"Attorney Divelbiss is bright, hard-working, and well-versed in criminal law. His legal writing is superb, and his commitment to his clients is outstanding. He will fight for you and offer you the best defense possible. Additionally, he is a pleasure to work with. I fully endorse this lawyer."

Josephine Hallam, Attorney
54+ Five-Star Google Reviews
"Mr. Divelbiss and I worked in the same office, although we were at different law firms. He was eager to learn and developed a reputation for honesty and zealous advocacy."

Kristopher Califano, Attorney

54+ Five-Star Google Reviews
"Mr. Divelbiss is a GREAT attorney, very honest and reliable. He takes his times with every client and answers all questions and concerns. Is been a pleasure working with Mr. Divelbiss and he serves his clients very well!"

Allen Hsu, Attorney
7 COLLATERAL CONSEQUENCES OF A GUILTY PLEA
1. Loss of employment opportunities.
A conviction can have long-lasting employment consequences, depending on what type of work you do. For example, a conviction for fraud or theft will have negative consequences if you work in retail or finance or banking. Likewise, if you are convicted of a drug offense or a crime of violence, your conviction will severely impede your opportunities for employment in childcare or teaching. If you require a license to engage in your chose profession (e.g., a license to practice law or medicine), conviction of certain crimes may result in the revocation of your license.
2. Loss of driving privileges.
A DUI conviction routinely results in the suspension of the driver's license. A drug conviction also may result in the loss of your driver's license. If you drive a commercial vehicle, your license may be suspended for a wide variety of convictions (which also may result in negative employment consequences).
3. Loss of the right to possess firearms.
Under federal law, it is a felony for anyone convicted of a crime punishable by more than one year in prison to possess a firearm. There is an exception for crimes classified as misdemeanors under state law, but only if the maximum possible sentence (not the sentence actually imposed)is two years or less. Moreover, depending on the crime for which you are convicted, possession of a firearm also may be illegal under state law.
4. Loss of voting privileges.
State laws vary, but many states disenfranchise convicted felons.
5. Loss of eligibility for some government programs.
A conviction for drug trafficking or drug possession will disqualify you from receiving federal student assistance loans and from living in federally subsidized housing. In some states, a drug-related conviction will bar you from receiving government assistance or food stamps.
6. Registration as a sex offender.
If you are convicted of certain sex offenses, you must register with the state police. If you move, you must inform the state police in your new area of your status as a convicted sex offender. Other potential consequences of a sex offense conviction also may apply (e.g., you may be prohibited from living within 1,000 feet of a school), depending on state law.
7. Immigration consequences.
If you are a U.S. citizen, you cannot be deported or excluded from the country for a criminal conviction. If your immigration status is anything other than "citizen," you can be deported or excluded, depending on the crime for which you are convicted. For example, a conviction for an "aggravated felony" (e.g., trafficking in controlled substances, crimes of violence, sexual abuse of minors, and many fraud and theft offenses)results in nearly automatic deportation.
KNOWLEDGEABLE PHOENIX DUI ATTORNEY
We help keep GOOD people out of jail — Future First Criminal Law is your top choice for competitive criminal defense and DUI law firms. Our practice is limited to a small number of criminal defense clients to best devote all of our time and attention to EVERY client's needs. We understand that your future is at risk and our team will work diligently to develop an unwavering defense in court.
Clients Are Our #1 Focus
We only serve the "Phoenix Area" because we do not go outside of Maricopa county
Dedicated To Criminal Defense
We Educate & Advocate
Request A FREE Consultation
Payment Plans Available
Have you been involved in DUI? Contact an attorney today to protect your rights and freedoms. They can help you gain an understanding of the criminal defense legal process and learn about the options available to you. Create a thorough defense strategy to give you your best chances — Schedule a free consultation.
Find The Right Phoenix, AZ DUI Attorney For Your Case
If you need a DUI attorney in Arizona, Look for an experienced criminal defense law firm that can dedicate all of their time and resources to helping clients with criminal charges. Find a knowledgeable DUI attorney who is willing to educate and advocate through every step of the legal process. Future First Criminal Law will get to know your case and develop a strategy that will work best for you. Request a free consultation today.
| | |
| --- | --- |
| | 54+ Five-Star Google Reviews |
Allen Hsu, Attorney
"Mr. Divelbiss is a GREAT attorney, very honest and reliable. He takes his times with every client and answers all questions and concerns. It has been a pleasure working with Mr. Divelbiss and he serves his clients very well!"

| | |
| --- | --- |
| | 2999 N. 44th St. Suite 307, Phoenix, AZ 85018 |
| | |
| --- | --- |
| | 8650 N. 35th Ave. Suite 110, Phoenix, AZ 85018 |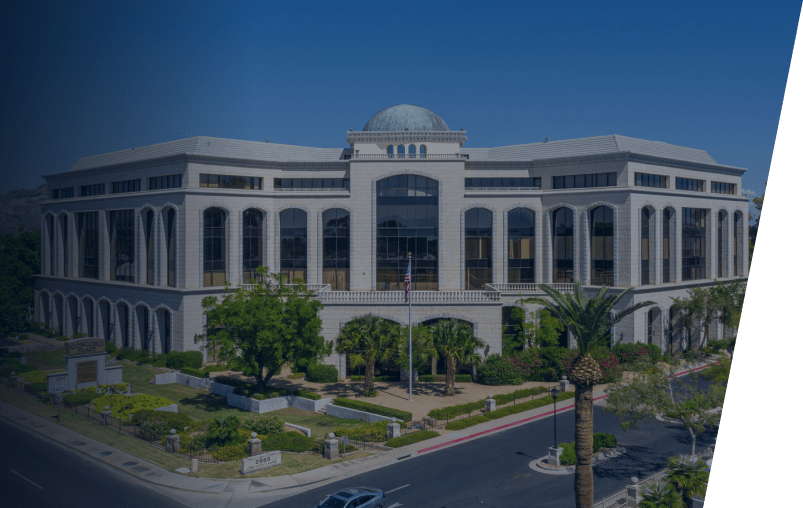 | | |
| --- | --- |
| | 2999 N. 44th St. Suite 307, Phoenix, AZ 85018 |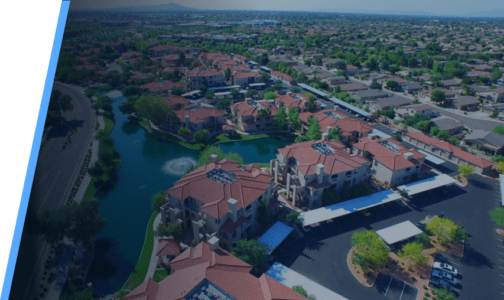 | | |
| --- | --- |
| | 8650 N. 35th Ave. Suite 110, Phoenix, AZ 85018 |
Serving the Greater Phoenix Area
Maricopa County
Avondale, Buckeye, Chandler, Gilbert, Glendale, Goodyear, Mesa, Phoenix, Scottsdale, Surprise, Tempe