54+ Five-Star Google Reviews
"Attorney Divelbiss is bright, hard-working, and well-versed in criminal law. His legal writing is superb, and his commitment to his clients is outstanding. He will fight for you and offer you the best defense possible. Additionally, he is a pleasure to work with. I fully endorse this lawyer."

J.S.
54+ Five-Star Google Reviews
"I hired Zachary after I found myself charged with a felony. He put me at ease right away and during the whole process he explained each step to where I understood everything and was always available for any questions I had. "

S.N.
54+ Five-Star Google Reviews
"Attorney Zachary is a brilliant attorney, I highly recommend his company to resolve any legal/criminal matter satisfactorily. He still continue to work on my case to tie some loose ends. He is intelligent , prompt and a problem solver. I thank him a million times to protect my dignity and reputation."

D.G.
54+ Five-Star Google Reviews
"I have had the pleasure of working with Mr. Divelbiss in the past and know him to be a hard working professional. His attention to detail and care for his clients set him apart from the rest!"

Joshua Black, Attorney
54+ Five-Star Google Reviews
"Attorney Divelbiss is a hard worker and will advocate for his clients with an attention to detail that you don't see very often these days."

Brandon White, Attorney
54+ Five-Star Google Reviews
"Attorney Divelbiss is bright, hard-working, and well-versed in criminal law. His legal writing is superb, and his commitment to his clients is outstanding. He will fight for you and offer you the best defense possible. Additionally, he is a pleasure to work with. I fully endorse this lawyer."

Josephine Hallam, Attorney
54+ Five-Star Google Reviews
"Mr. Divelbiss and I worked in the same office, although we were at different law firms. He was eager to learn and developed a reputation for honesty and zealous advocacy."

Kristopher Califano, Attorney

54+ Five-Star Google Reviews
"Mr. Divelbiss is a GREAT attorney, very honest and reliable. He takes his times with every client and answers all questions and concerns. Is been a pleasure working with Mr. Divelbiss and he serves his clients very well!"

Allen Hsu, Attorney
How Can a Tempe Criminal Lawyer Help?
Criminal defense lawyers are trial attorneys who represent persons accused or convicted of a crime. They are known for defending those accused of breaking the law. Depending on the circumstances, your defense attorney may work to get you a plea offer outside of court or may help you prepare and take your case to trial.
A Tempe criminal lawyer can assist you with your case's legal aspects and provide you with knowledgeable advice on how to proceed. Importantly, they will be able to answer any inquiries that may cross your mind and let you know that you are not going through this difficult process alone.
The team at Future First Criminal Law can help if you are facing an alleged crime such as:
Domestic violence

DUI cases

Alcohol crimes

Assault crimes

Burglary crimes

Disorderly conduct

Drug possession/sales

Marijuana offenses

Probation Violations

Robbery crimes

Sex crimes

Shoplifting crimes

Theft crimes

Major traffic crimes

Trespass crimes

Vehicular crimes
Criminal lawyers are called upon for advice and representation during all stages of your criminal defense, including pre-trial investigation, trial, sentencing, parole, and probation hearings. 
Contact Future First Criminal Law for a free consultation and build a solid attorney-client relationship before beginning the criminal justice process.
What Does A Criminal Lawyer Do?
Generally, there are seven ways a criminal defense lawyer can help you with your criminal charges to ensure that your rights are not violated and that the defendant is not falsely accused. These include:
Investigating your charges

Assessing the behavior and actions of the police officer

Informing you of the law and the court process

Developing a strategic defense that introduces reasonable doubt

Aggressive legal representation for favorable outcomes

Helping you make decisions for your situation

Communicate with your family member and answer questions
If you are facing criminal charges in Tempe, Arizona, contact Future First Criminal Law to schedule an initial consultation. The right attorney from a local law office will make the process as easy as possible for you and work towards getting you the best possible outcome, ideally a case dismissal or a not guilty verdict.
Finding a Criminal Lawyer in Tempe
In the United States, a criminal lawyer is one whose legal practice areas center on helping clients who are charged with a crime. Also known as "defense attorneys" or "criminal defense attorneys," they work on behalf of clients facing a criminal charge to avoid a guilty verdict resulting in a criminal conviction.
A criminal lawyer in Tempe is an attorney who defends people accused of criminal offenses. They may represent the accused in court, negotiate with the criminal prosecution team on their behalf, and present evidence to try to get the charges dropped or reduced.
Two popular methods of finding a Tempe criminal defense lawyer are by searching online or asking people you know for referrals. It's important to do your research, however. Make sure whoever you work with has a history of providing personal attention to their clients and has favorable reviews from previous clients.
Although many Tempe criminal lawyers would be happy to take your case, you want an experienced criminal defense attorney who will offer a free initial consultation with whom you can develop a solid attorney-client relationship.
How to Choose a Criminal Defense Lawyer in Tempe, AZ
A criminal defense lawyer in Tempe, Arizona, is a lawyer who defends people who have been accused of crimes. The criminal defense lawyer will be responsible for providing the defense for the client. They will also be responsible for representing their client in court and presenting the arguments against a misdemeanor or felony charge.
Various elements should be considered when choosing a criminal defense lawyer.
Experience and qualifications

Reputation and track record

Degree of experience with your criminal offense

Their practice area
It's preferable to hire an experienced attorney in criminal law cases to prepare a formidable defense. Remember that although you have the right to an attorney in criminal cases, you may not qualify for a public defender. 
What Are Good Questions to Ask a Criminal Defense Lawyer?
While in the process of considering Tempe criminal defense lawyers, there are several questions you should ask. This ensures you choose one familiar with criminal cases similar to yours.
What is the typical process for my case?

What are the possible outcomes of my case?

What does it cost to hire you?

Do you charge per hour or a flat fee?

How much will I have to pay for the services of your expert witnesses?

How often do you communicate with your clients?

Is there anything I should be doing before we meet in person or speak on the phone?
How much lawyers charge depends on their location, their experience, the complexity of the case, and other factors. Attorneys may charge either a flat fee or an hourly rate. Contact Future First Criminal Law to discuss fees and payment options for your case.
Working with a Tempe Criminal Defense Attorney
If you need a Tempe criminal defense attorney to deal with the criminal justice system, it is vital to take the time to find someone who will suit your needs. The first step is to identify what kind of defense lawyer you need. You can do this by considering what type of crime was committed and its severity.
The next step would be to search for lawyers experienced in this type of law who have an established track record. It is also essential to consider whether or not they practice criminal defense law, as this can help narrow down your search considerably. Once you have found a few attorneys who seem like they would be a good fit, it is time to call them up and set an initial consultation.
| | |
| --- | --- |
| | 54+ Five-Star Google Reviews |
Allen Hsu, Attorney
"Mr. Divelbiss is a GREAT attorney, very honest and reliable. He takes his times with every client and answers all questions and concerns. It has been a pleasure working with Mr. Divelbiss and he serves his clients very well!"

| | |
| --- | --- |
| | 2999 N. 44th St. Suite 307, Phoenix, AZ 85018 |
| | |
| --- | --- |
| | 8650 N. 35th Ave. Suite 110, Phoenix, AZ 85018 |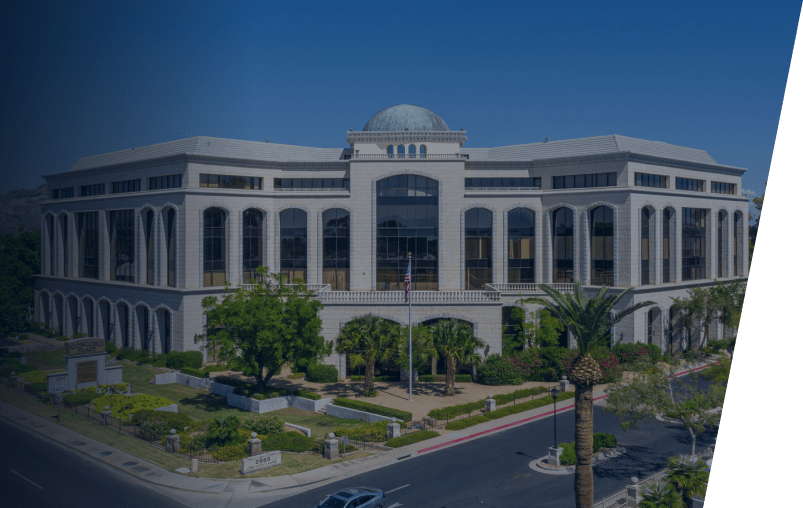 | | |
| --- | --- |
| | 2999 N. 44th St. Suite 307, Phoenix, AZ 85018 |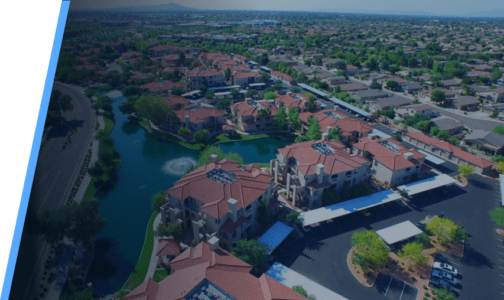 | | |
| --- | --- |
| | 8650 N. 35th Ave. Suite 110, Phoenix, AZ 85018 |
Serving the Greater Phoenix Area
Maricopa County
Avondale, Buckeye, Chandler, Gilbert, Glendale, Goodyear, Mesa, Phoenix, Scottsdale, Surprise, Tempe