54+ Five-Star Google Reviews
"Attorney Divelbiss is bright, hard-working, and well-versed in criminal law. His legal writing is superb, and his commitment to his clients is outstanding. He will fight for you and offer you the best defense possible. Additionally, he is a pleasure to work with. I fully endorse this lawyer."

J.S.
54+ Five-Star Google Reviews
"I hired Zachary after I found myself charged with a felony. He put me at ease right away and during the whole process he explained each step to where I understood everything and was always available for any questions I had. "

S.N.
54+ Five-Star Google Reviews
"Attorney Zachary is a brilliant attorney, I highly recommend his company to resolve any legal/criminal matter satisfactorily. He still continue to work on my case to tie some loose ends. He is intelligent , prompt and a problem solver. I thank him a million times to protect my dignity and reputation."

D.G.
54+ Five-Star Google Reviews
"I have had the pleasure of working with Mr. Divelbiss in the past and know him to be a hard working professional. His attention to detail and care for his clients set him apart from the rest!"

Joshua Black, Attorney
54+ Five-Star Google Reviews
"Attorney Divelbiss is a hard worker and will advocate for his clients with an attention to detail that you don't see very often these days."

Brandon White, Attorney
54+ Five-Star Google Reviews
"Attorney Divelbiss is bright, hard-working, and well-versed in criminal law. His legal writing is superb, and his commitment to his clients is outstanding. He will fight for you and offer you the best defense possible. Additionally, he is a pleasure to work with. I fully endorse this lawyer."

Josephine Hallam, Attorney
54+ Five-Star Google Reviews
"Mr. Divelbiss and I worked in the same office, although we were at different law firms. He was eager to learn and developed a reputation for honesty and zealous advocacy."

Kristopher Califano, Attorney

54+ Five-Star Google Reviews
"Mr. Divelbiss is a GREAT attorney, very honest and reliable. He takes his times with every client and answers all questions and concerns. Is been a pleasure working with Mr. Divelbiss and he serves his clients very well!"

Allen Hsu, Attorney
Charged with a crime? You need an aggressive Chandler criminal defense attorney on your side. Call now for a consultation. Available when you need us.
Why Hire A Chandler, AZ, Criminal Defense Lawyer
The consequences of a criminal conviction in terms of Arizona law can be severe. Hiring a criminal defense lawyer can help you have the best possible chance of getting a good outcome in your case.
Whether you have been arrested or are facing a criminal charge, Future First Criminal Law has qualified Chandler criminal defense lawyers waiting to help. Our experienced criminal lawyers handle a variety of criminal offenses, including:
DUI crimes
burglary crimes
disorderly conduct
domestic violence
drug crimes (possession/sales)
assault and domestic violence charges
marijuana offenses
probation violations
robbery crimes
sex crimes
burglary, trespassing, and theft crimes
vehicular crimes, like motor vehicle thefts and trafficking
traffic offenses
Contact Future First Criminal Law to speak with an experienced felony defense lawyer today!
Qualities Of A Trustworthy Chandler Criminal Defense Lawyer
When facing criminal charges, you need to find the right Chandler criminal defense lawyer for your case to protect your rights and get a fair trial. Essential qualities to consider include:
Integrity

 

– Ensure that your lawyer is honest and lives by strong moral principles. As your lawyers, we are here to protect your rights and guide you in making the right choices. 

Experience

 

– Hire a lawyer experienced in the specific area of criminal defense you are dealing with. Our Chandler criminal lawyers have vast experience in different areas of criminal law. We do not practice any other areas of the law. 

Approachability and good communication skills

 

– Ensure that you feel comfortable with your criminal defense lawyer and that you can easily communicate with them. We will listen to your story and ensure that we give you all the important information in a relatable way to develop a strategic defense.
Aggressiveness– In criminal cases, especially at trial, aggressiveness is sometimes necessary. Your Chandler criminal defense lawyer will stand up to the prosecutors and advocate for you as needed.
Benefits Of Hiring A Chandler Criminal Defense Lawyer
Knowledge and experience – Criminal law is complex and confusing, so you need to have experienced Chandler criminal defense lawyers on your team. We understand the Chandler criminal justice system and will guide you through the whole process. We have several years of helping clients with their criminal defense needs.
Safeguard your rights and your future – Our experienced Chandler criminal lawyers are here to fight for your future and protect your rights. We will do our best to prove your case and try to avoid severe penalties. Where possible, we will push for your charges to be dismissed or reduced.
Investigative resources and know-how – Legal representation is more than making court appearances. It is about investigating the matter to find evidence and witnesses and preparing winning strategies. Sometimes, backup plans are important if the main strategy doesn't work. As your trustworthy Chandler criminal defense lawyers, we will ensure that we use our resources to defend you effectively.
Saving time – We are familiar with all legal proceedings relating to your case. We can speed up or slow down the process of filing legal paperwork based on your needs. We will consistently follow up on your case, allowing us to foresee challenges in advance. If you are looking to clear your name quickly, you won't want to go through the legal process alone.
Learn more about seeking the counsel of an experienced criminal defense lawyer here.
Is There A Right Time To Hire A Criminal Lawyer?
It's helpful to contact a criminal defense lawyer as soon as possible. In an ideal world, you would contact an lawyer right away once you realize you're being investigated for a crime.
If you do not have the chance to do so immediately, you can contact one of our criminal defense lawyers after being arrested or charged with a crime.
How Much Does Hiring A Chandler Criminal Defense Lawyer Cost?
The cost of hiring a Chandler criminal defense lawyer depends on many factors like your location, the lawyer's experience, the severity of your case, and the number and types of charges against you.
Contact our law firm today to get an estimate of the cost of hiring a top-rated criminal defense lawyer. 
Trustworthy Criminal Defense Attorney In Chandler, AZ
A trustworthy top-rated criminal lawyer with years of experience defending clients for different crimes, including DUIs, domestic violence, and drug-related crimes, will be a great asset in your defense. If you need help with defending criminal charges, you need an attorney who will fight for your rights.
Set up a free consultation with one of our Chandler criminal defense lawyers at Future First Criminal Law to discuss your case.
| | |
| --- | --- |
| | 54+ Five-Star Google Reviews |
Allen Hsu, Attorney
"Mr. Divelbiss is a GREAT attorney, very honest and reliable. He takes his times with every client and answers all questions and concerns. It has been a pleasure working with Mr. Divelbiss and he serves his clients very well!"

| | |
| --- | --- |
| | 2999 N. 44th St. Suite 307, Phoenix, AZ 85018 |
| | |
| --- | --- |
| | 8650 N. 35th Ave. Suite 110, Phoenix, AZ 85018 |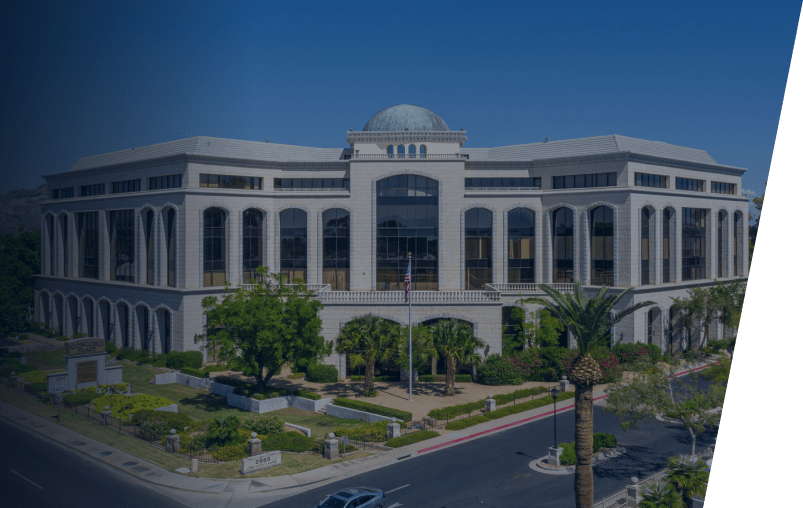 | | |
| --- | --- |
| | 2999 N. 44th St. Suite 307, Phoenix, AZ 85018 |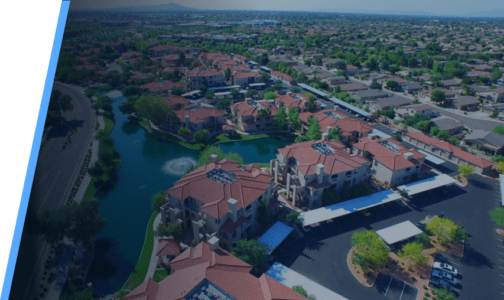 | | |
| --- | --- |
| | 8650 N. 35th Ave. Suite 110, Phoenix, AZ 85018 |
Serving the Greater Phoenix Area
Maricopa County
Avondale, Buckeye, Chandler, Gilbert, Glendale, Goodyear, Mesa, Phoenix, Scottsdale, Surprise, Tempe